Home
›
U.S. Coin Forum
Charmy's 2013 PNNA TUKWILA SHOW Report w/lots of Pics!!

ThePennyLady
Posts: 4,084
✭✭✭✭✭
The PNNA Tukwila show has always been a very active and well-attended show and it's one of the best regional shows I know of. Scott Loos and the rest of the PNNA team do a fantastic job advertising, organizing, setting everything up, and making sure the show runs smoothly and efficiently. I understand there's even a waiting list for dealers to get a table at this show.
The show this year was again very busy, with crowded aisles and lots of traffic, but from many accounts actual sales were down compared to last year. It's possible that the gold and silver prices dropping so dramatically this weekend made collectors more hesitant to spend money on coins. But as they say, if you aren't having a good selling show, then you can make up for it by having a good buying show – which I did!
I left a sunny 80-degrees Orange County around noon on Thursday and arrived in Seattle with my mega coat since the weather reports said it would be in the high 40's to low 50's with rain in the forecast – which was right on!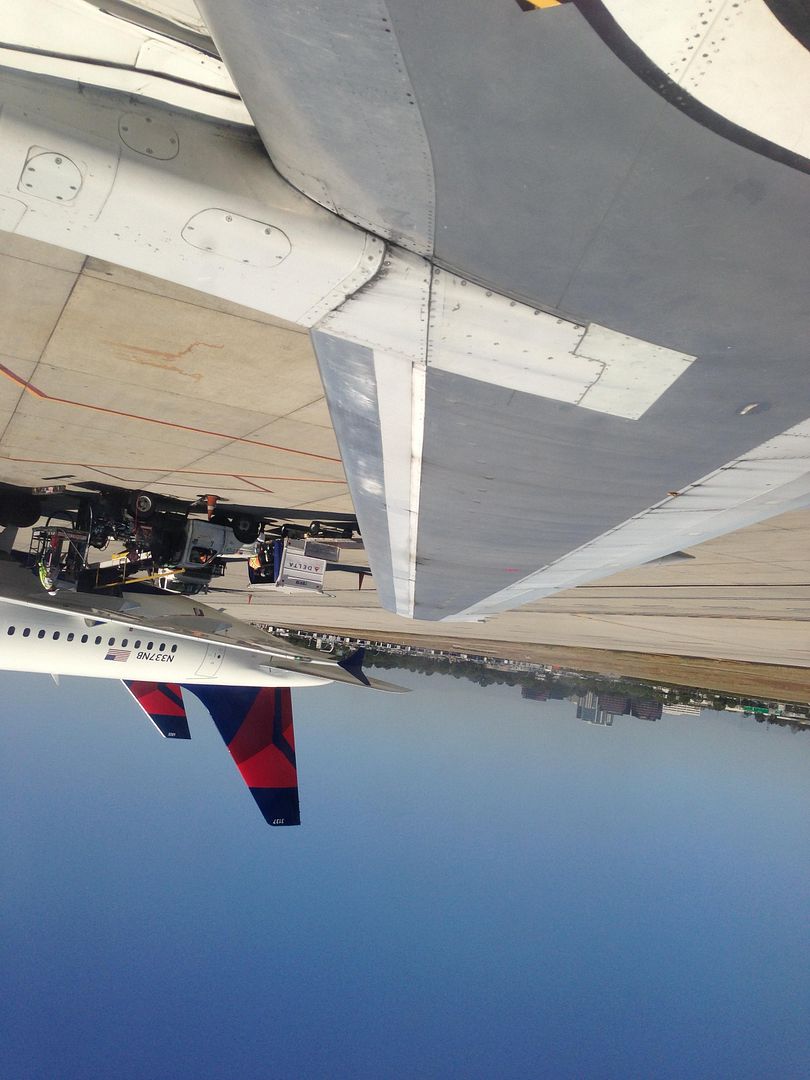 Descending into the Seattle area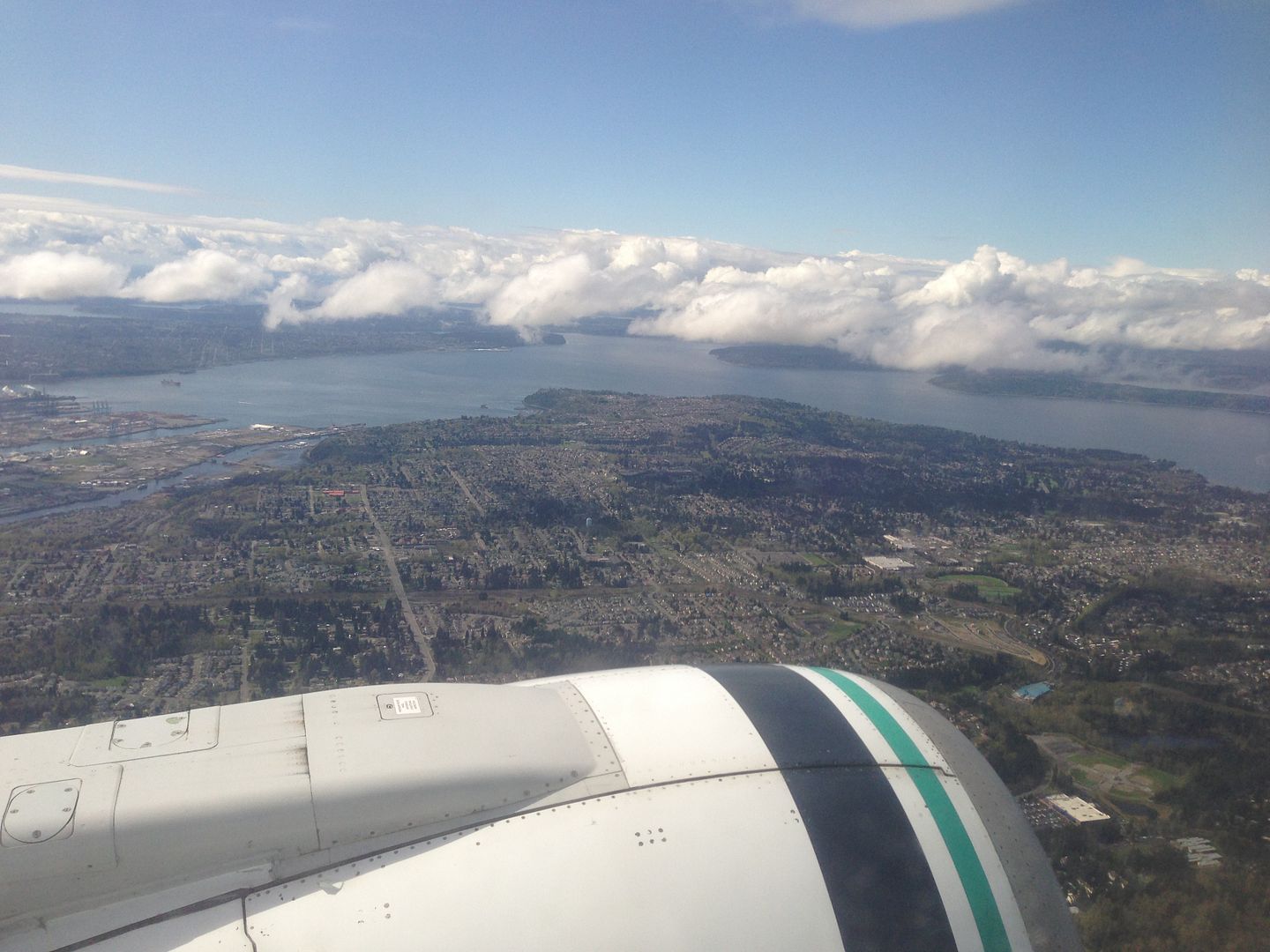 My wonderful brother Paul lives in the Seattle area so he picked me up at the airport and toted me around the whole weekend!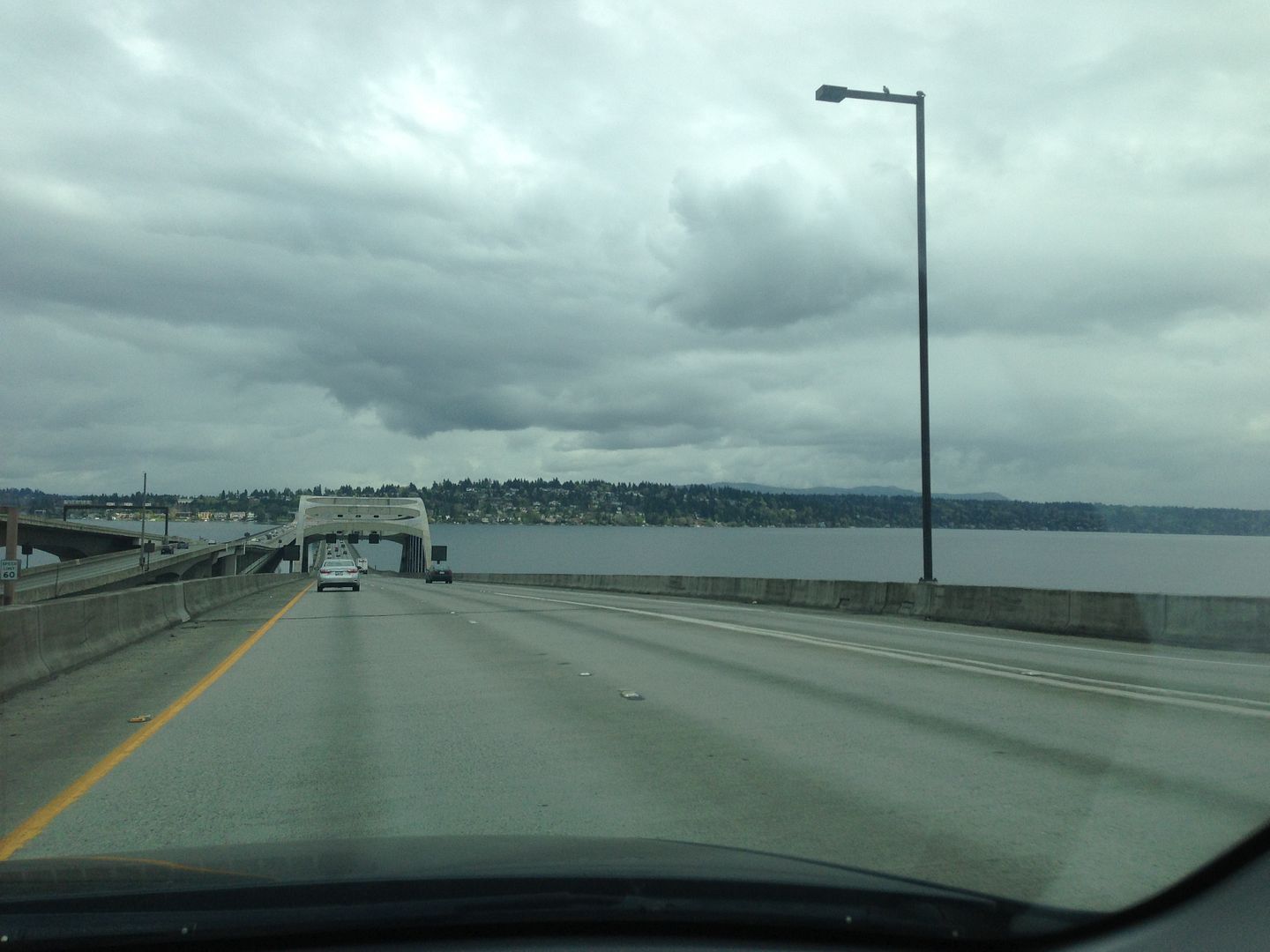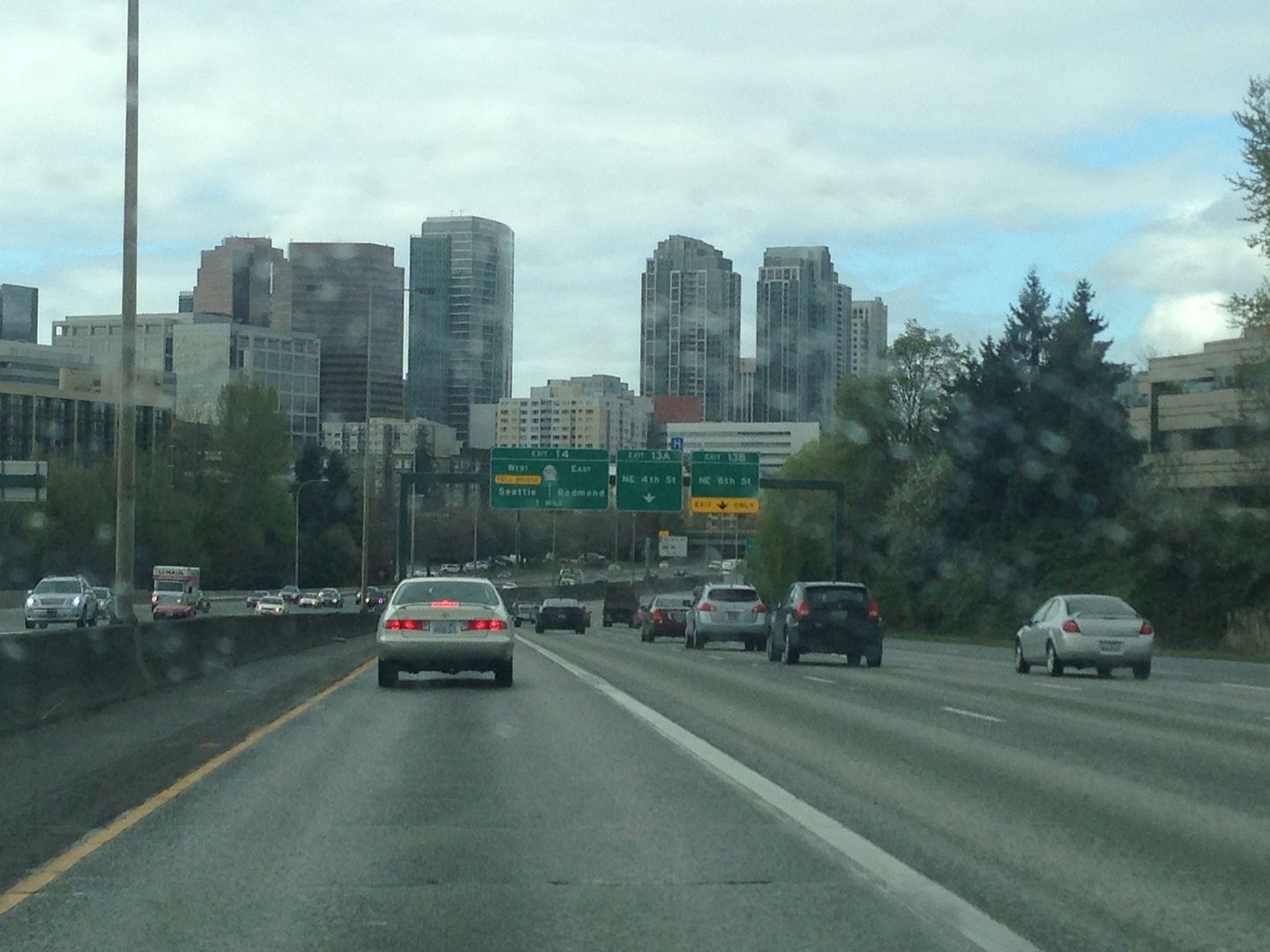 We had an early dinner at my brother's favorite Mexican restaurant – mmmmmmmmm!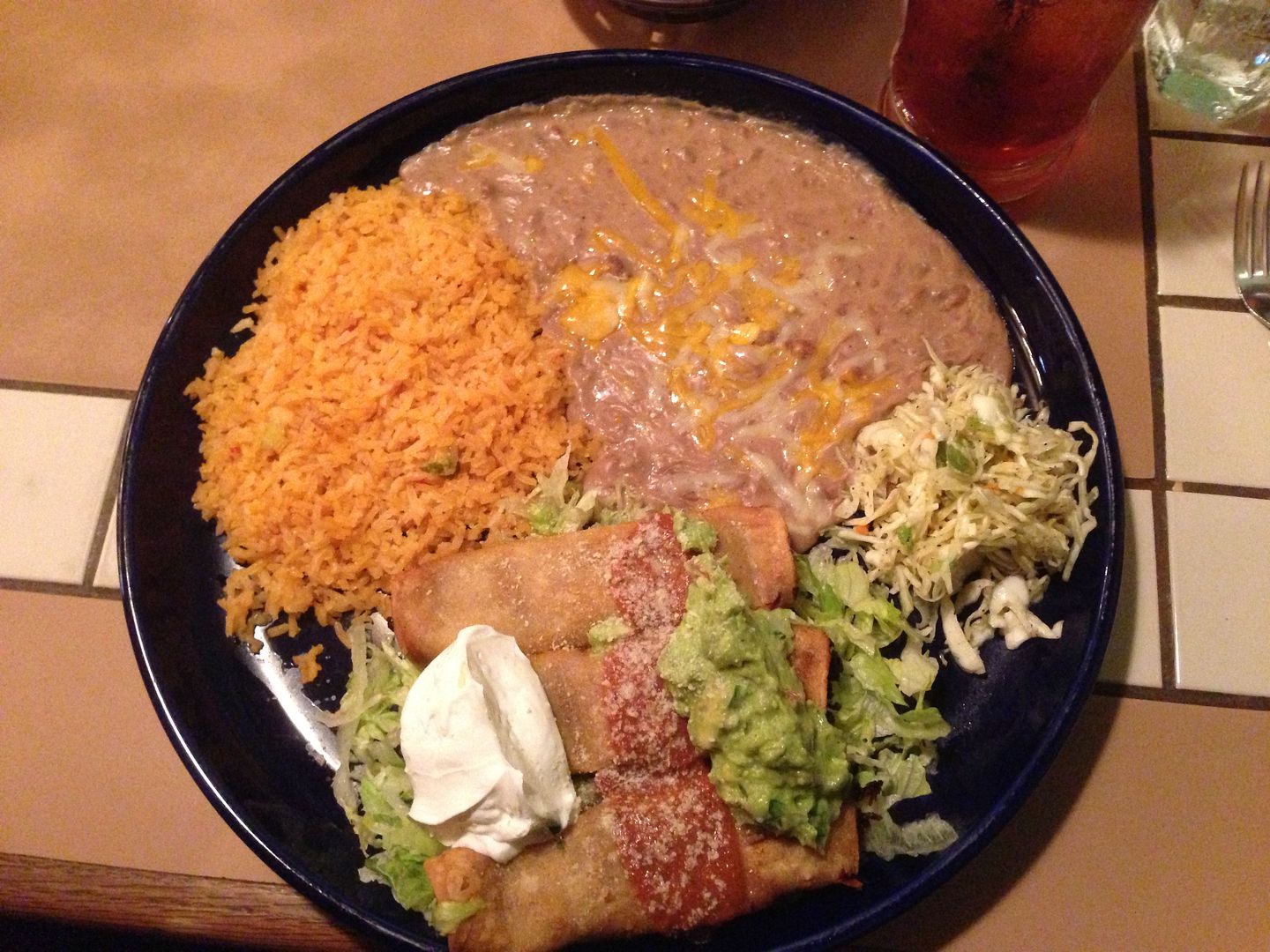 My brother plays the trumpet and attends rehearsals for a jazz band and a concert band on Thursday nights so I tagged along with him to watch. Even though I am a little prejudiced, the bands are both very good!
That's Paul in the black baseball hat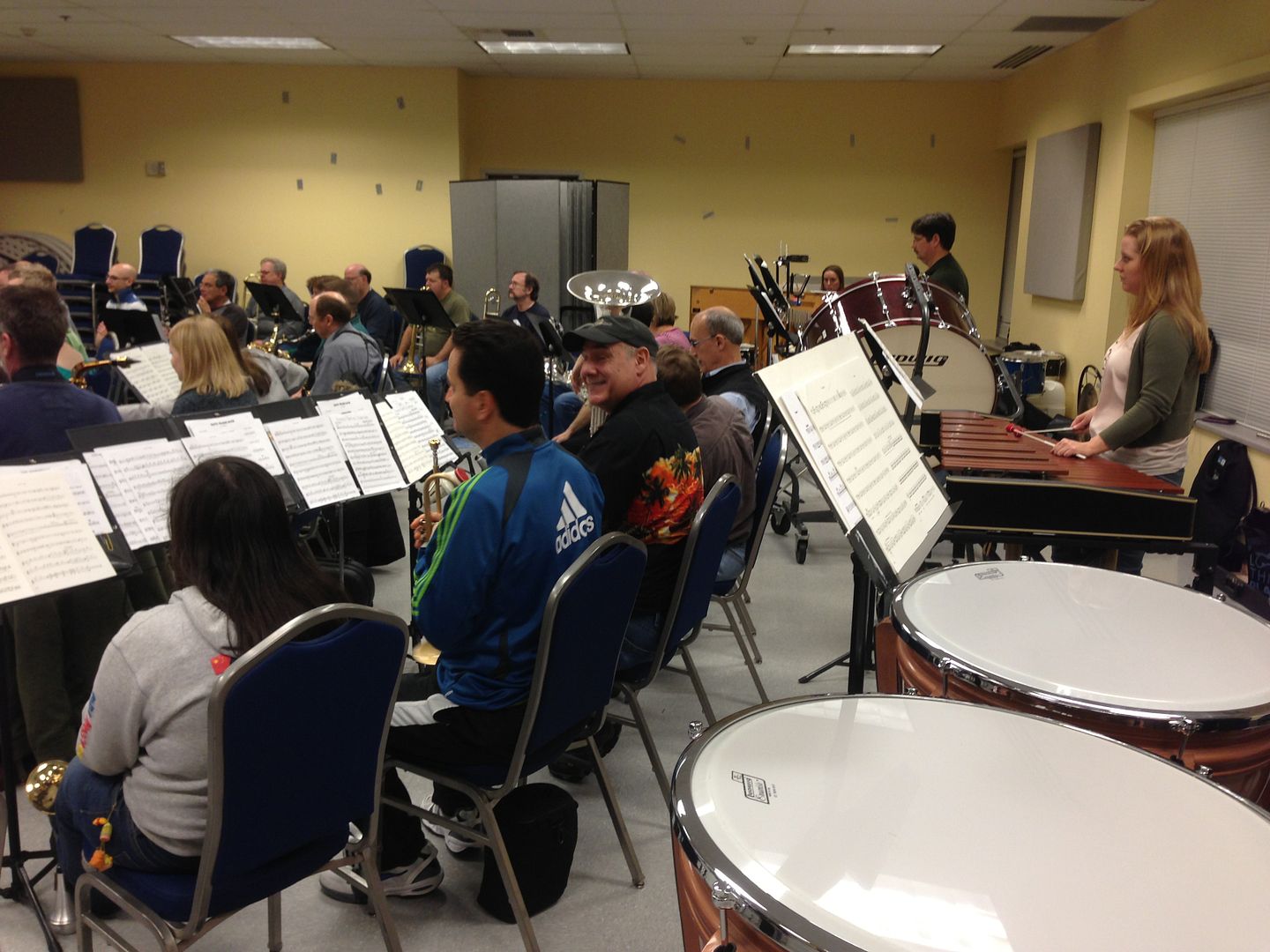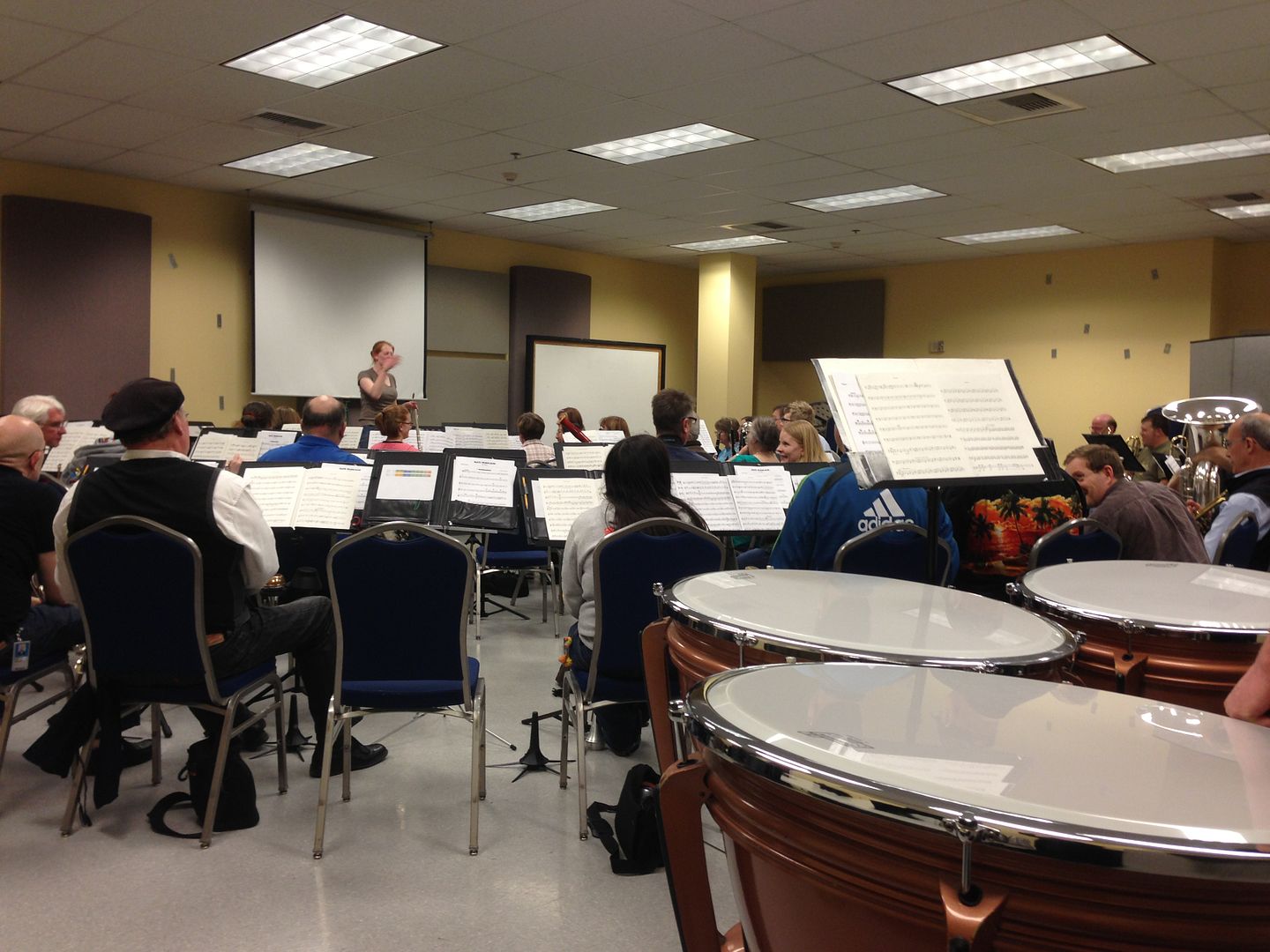 Then we headed back to his house. Paul has his tv and just about every other electronic thing networked up to his computer. He works at Expedia so he was showing me on his computers where his building is located via Google Earth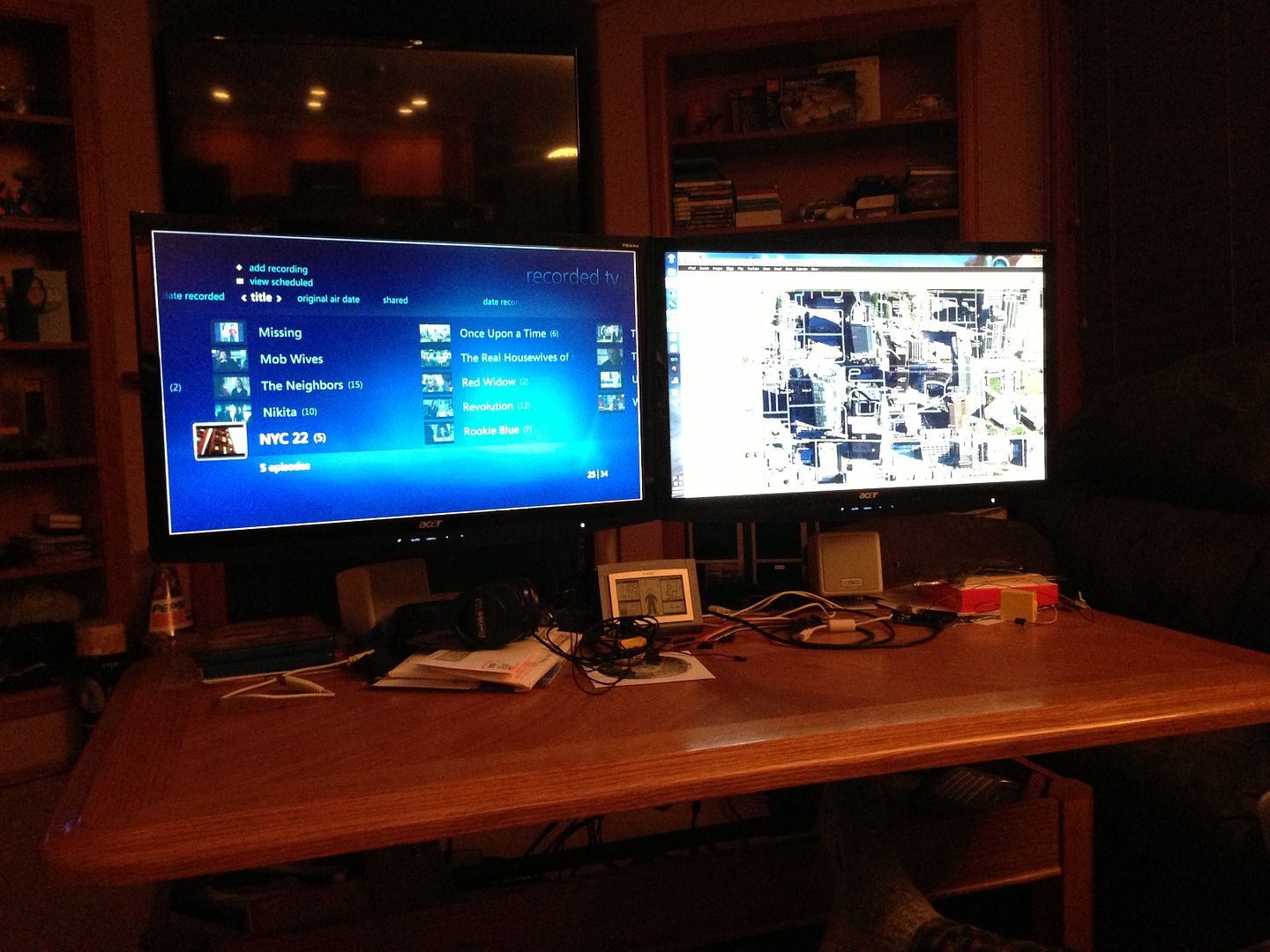 The next morning we got up early and headed to the Tukwila Community Center for set up.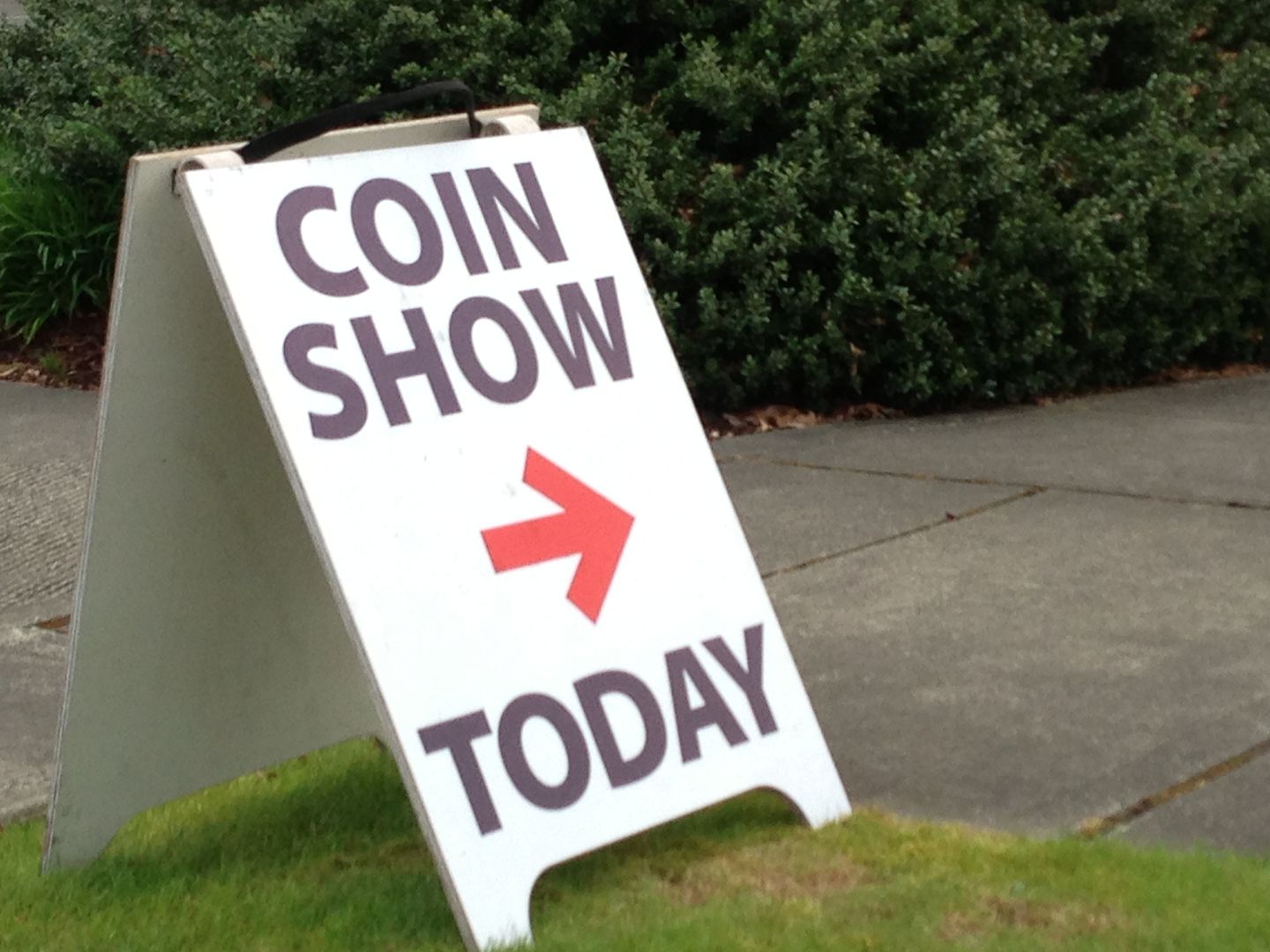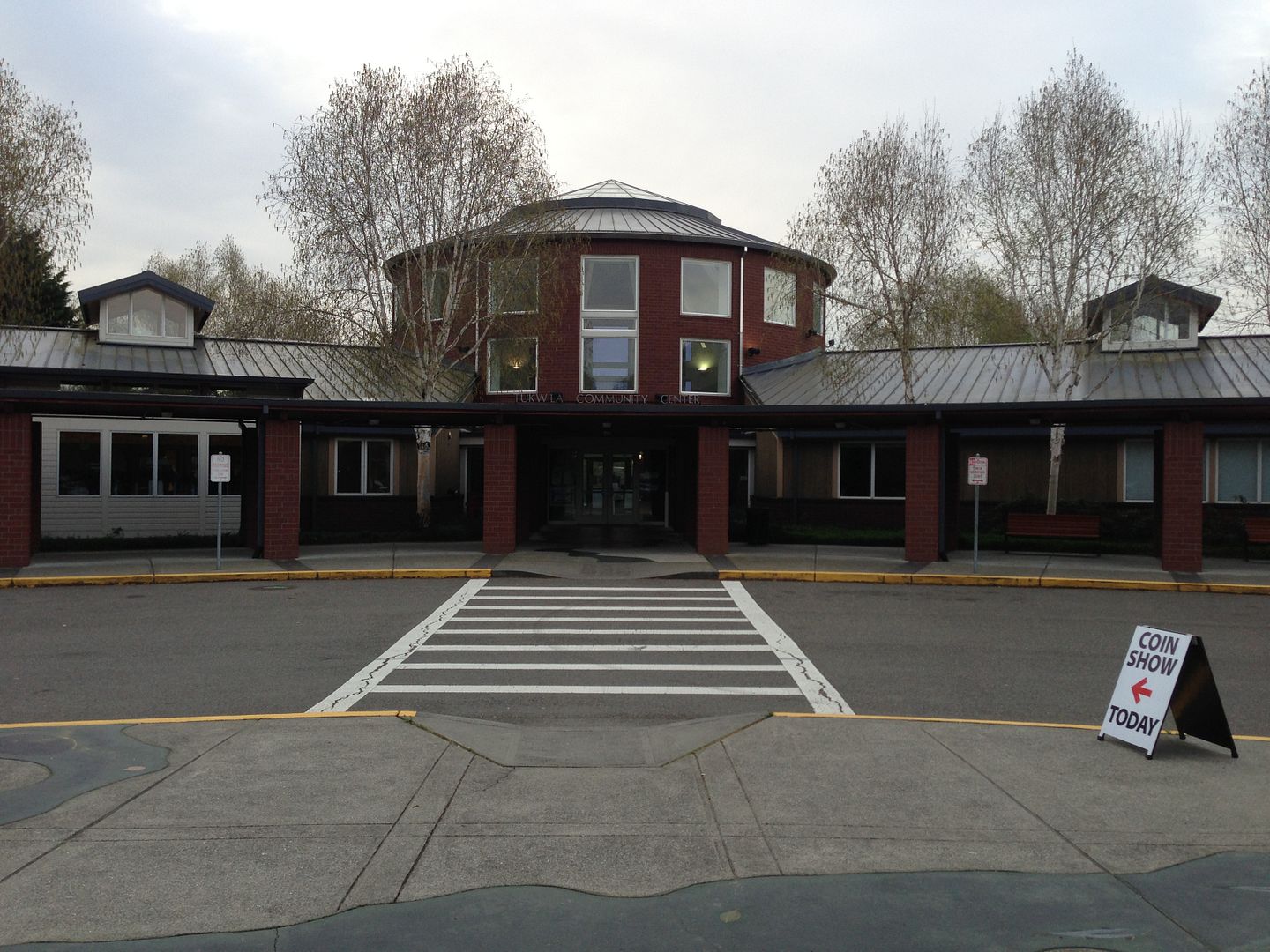 Dealers with larger loads cart their material through this loading area. My table is third table in on the right up against the wall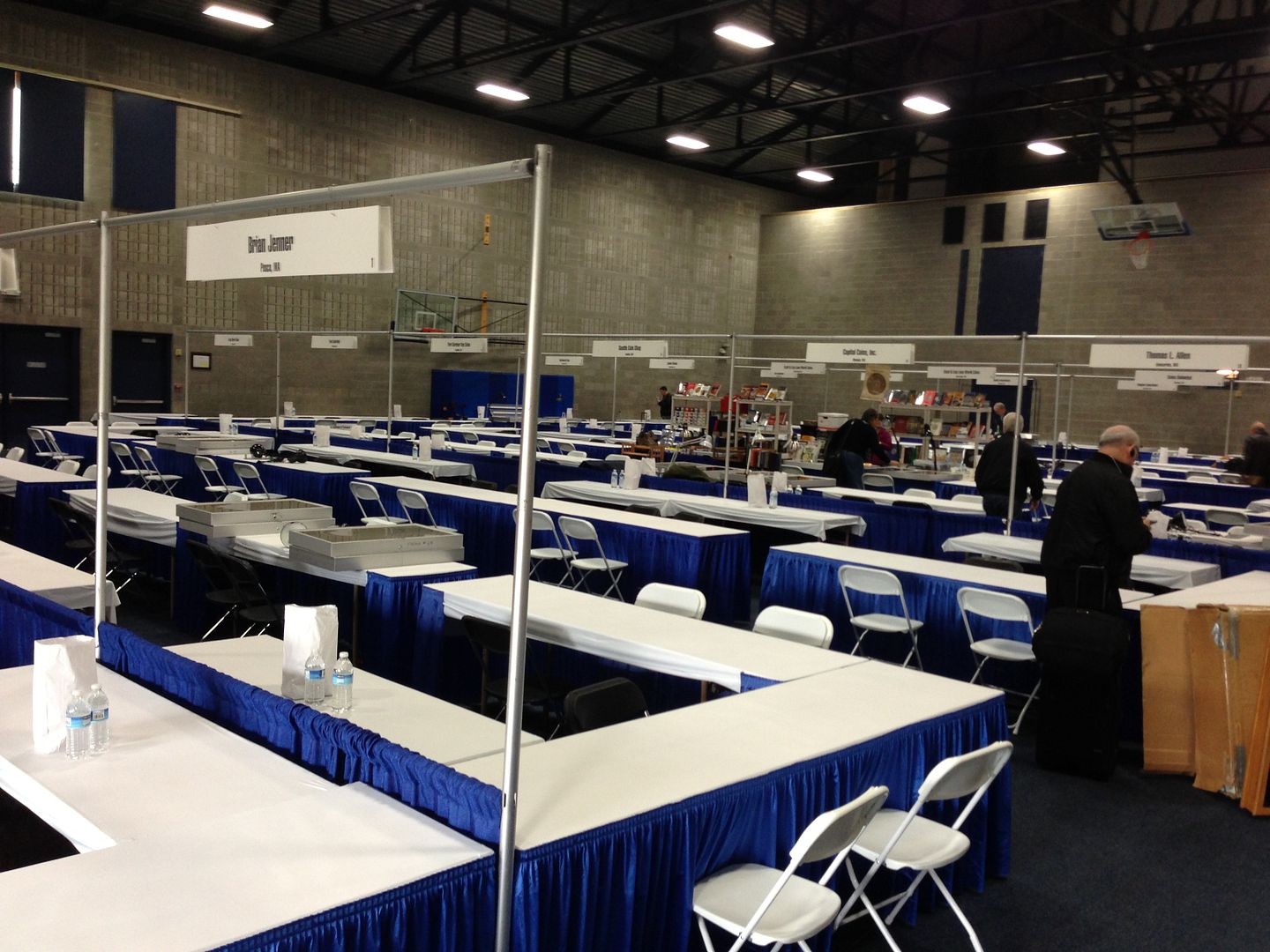 Before the show opened, I was able to do some searching for inventory and found some great original raw material, including a beautiful uncirculated 1909-S vdb, 1972/72 double die, and a very cool 1858 Flying Eagle with a huge lamination error.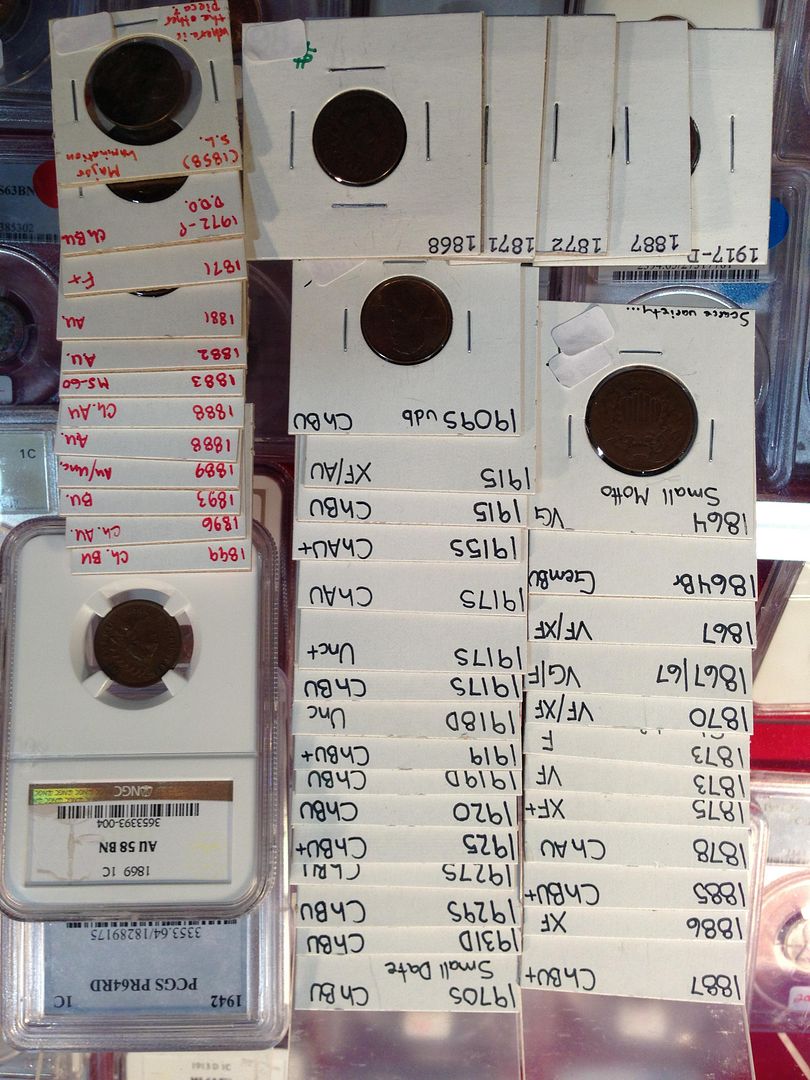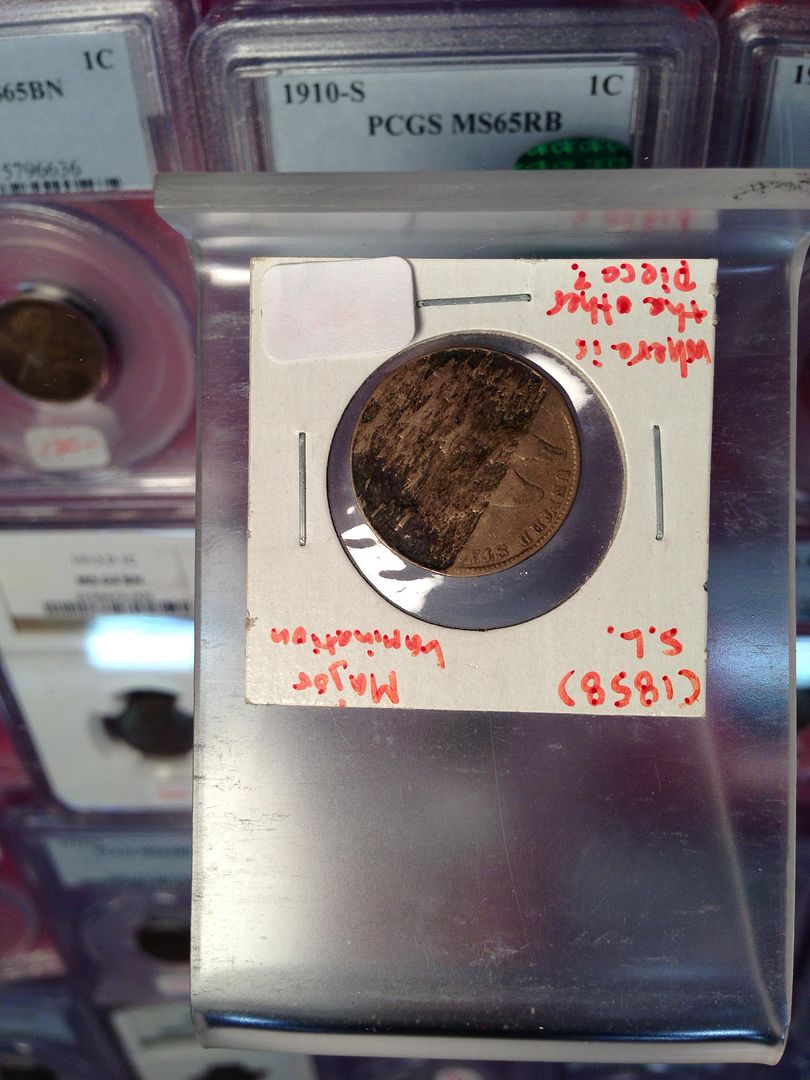 The show opened to the public at noon and there was a very long line of people waiting to get in!
The room filled up quickly and some familiar faces soon appeared at my table!
SeattleSlammer, SwampBoy, and Bochiman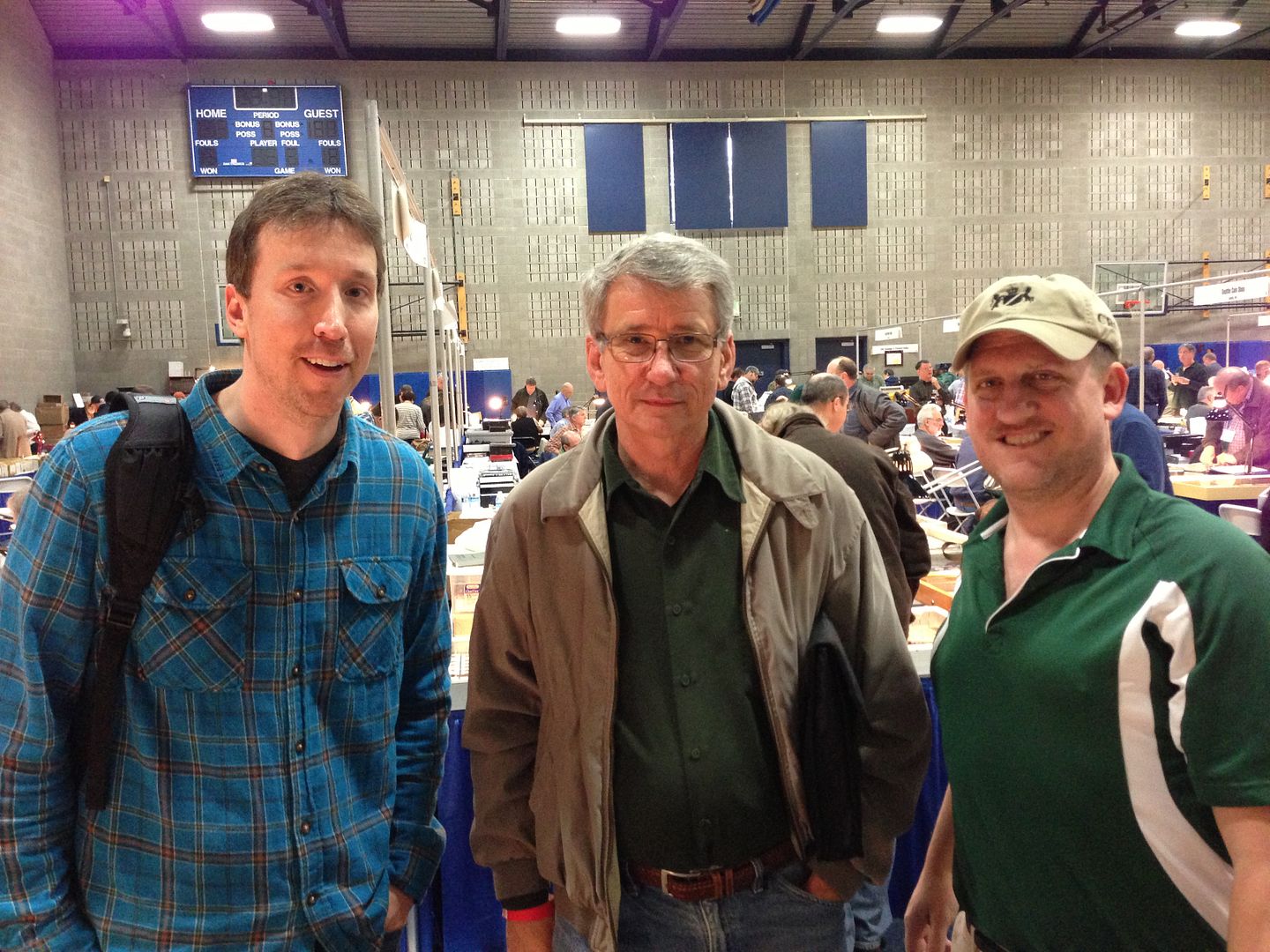 Lakesammman holding a Doily!!
Matt from Pinnacle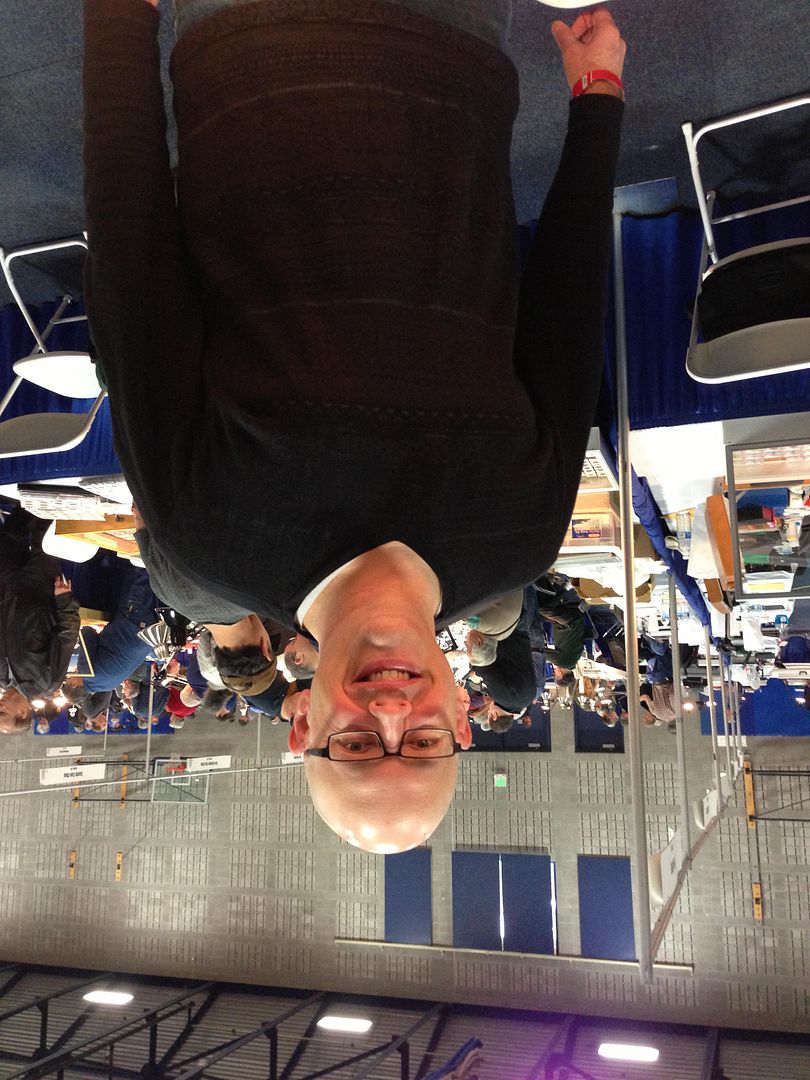 Quarternut brought me some wonderful pie cutters/gears for my exonumia collection!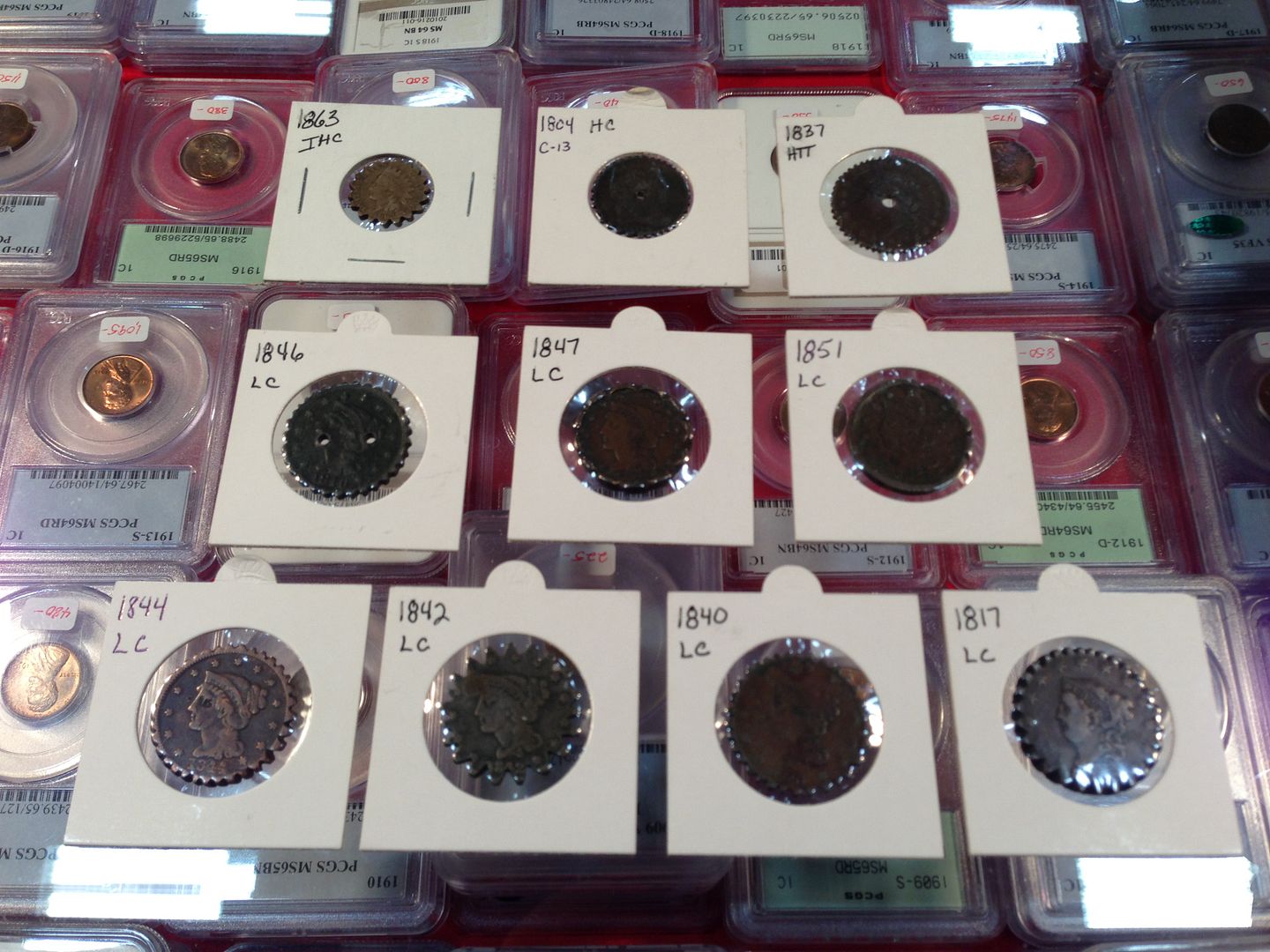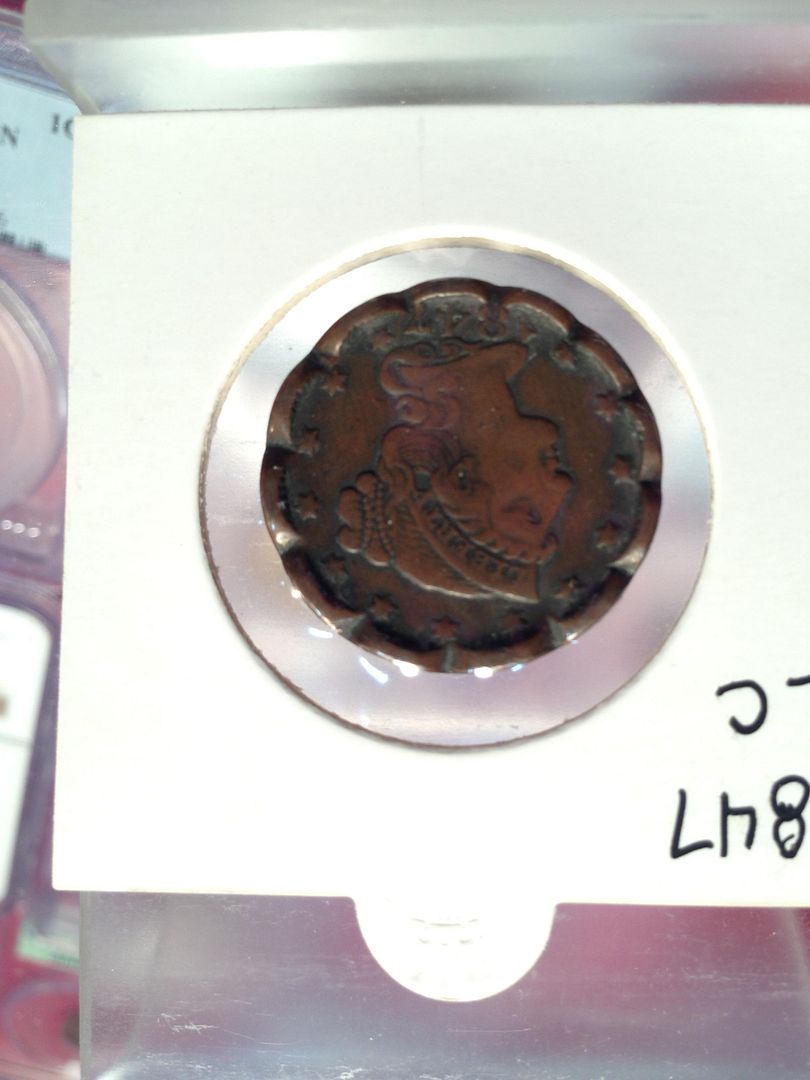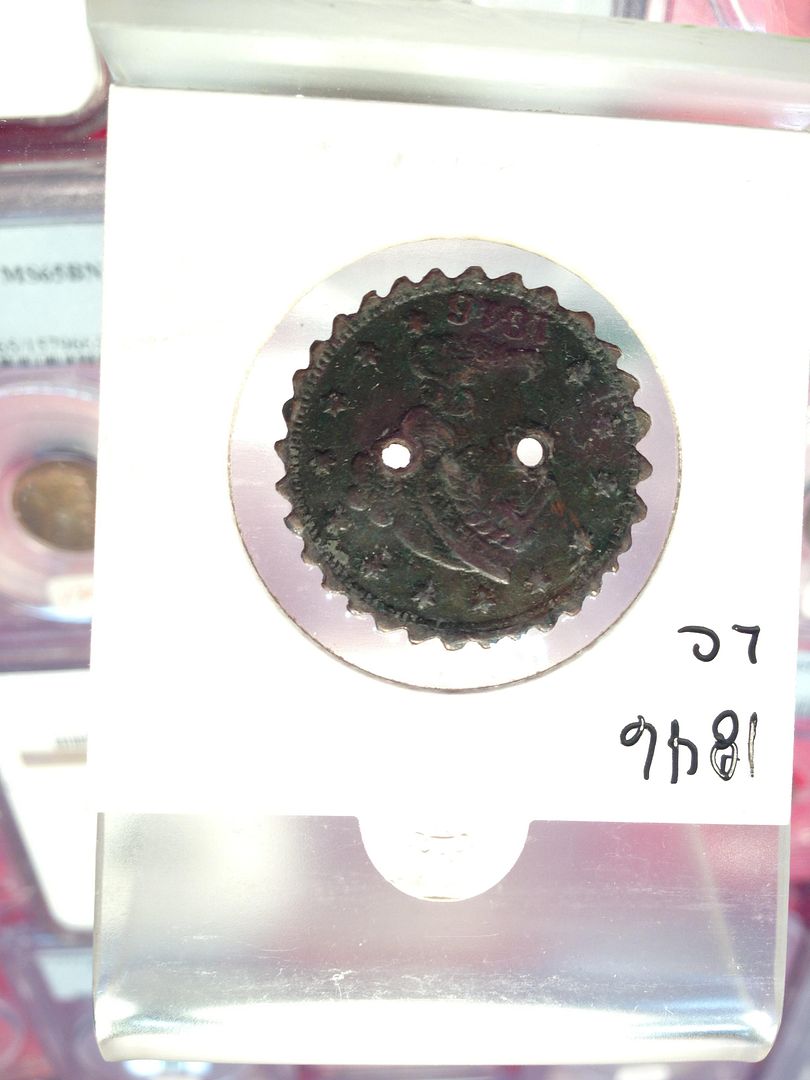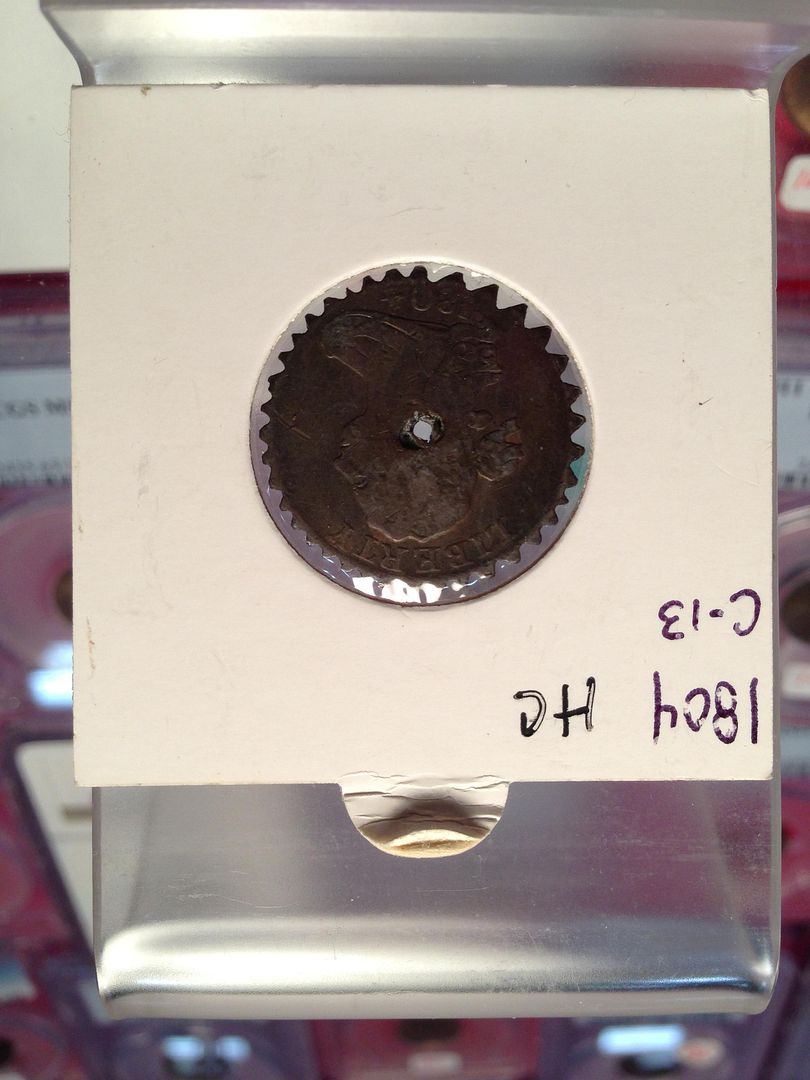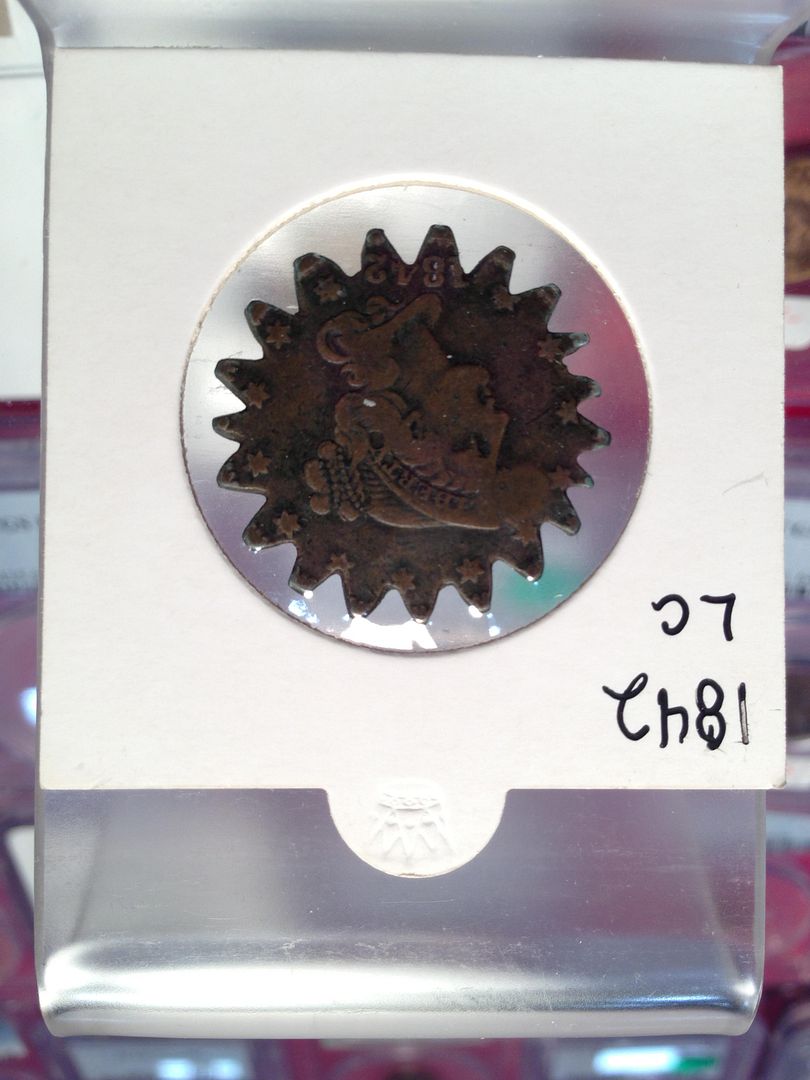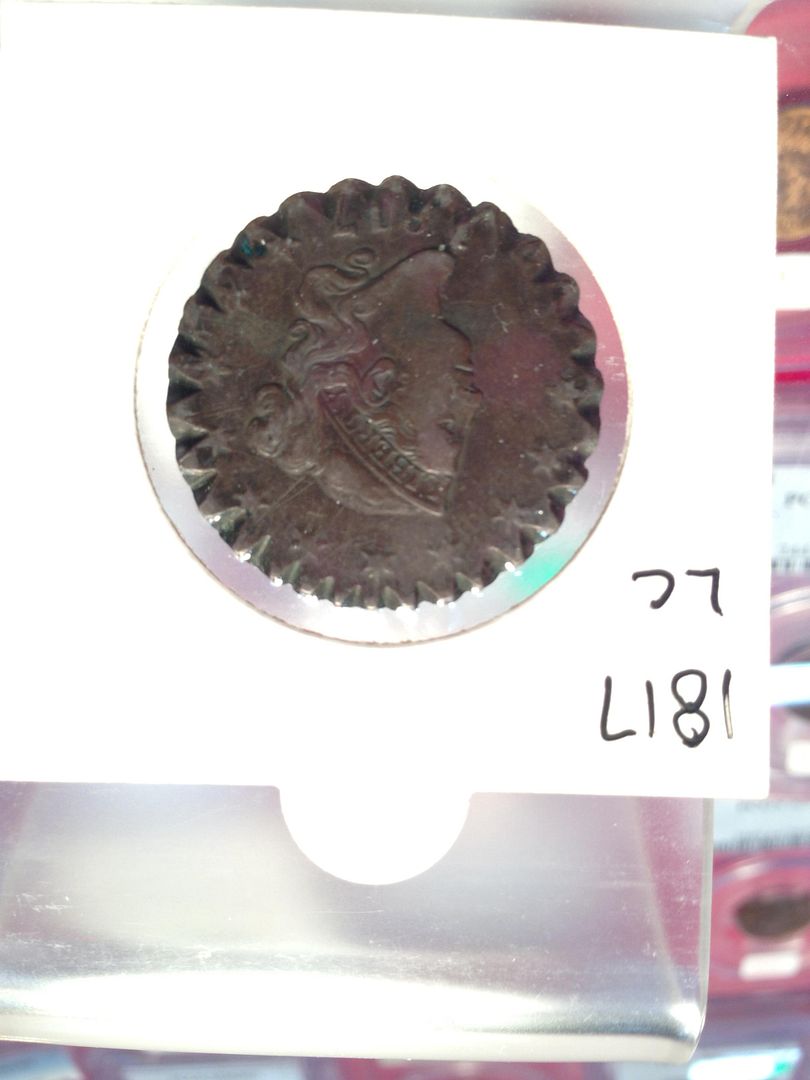 These were just some very cute kids who stopped by – love the Mohawk!
Cindi (Logan's daughter of Vams & More) is also a rep for ANACS and takes submissions at many of the west coast shows. She and I always have a great time together so I was very pleased that she was at this show. (Sorry, this one came out a little blurry)
I bought a couple bottles of wine at a local store and we had a nice Columbia Valley red after things slowed down on Friday - but sadly I forgot to take a photo!!!
Then we headed out to dinner, with Cindi in tow!
Cindi and me
Paul and Vicki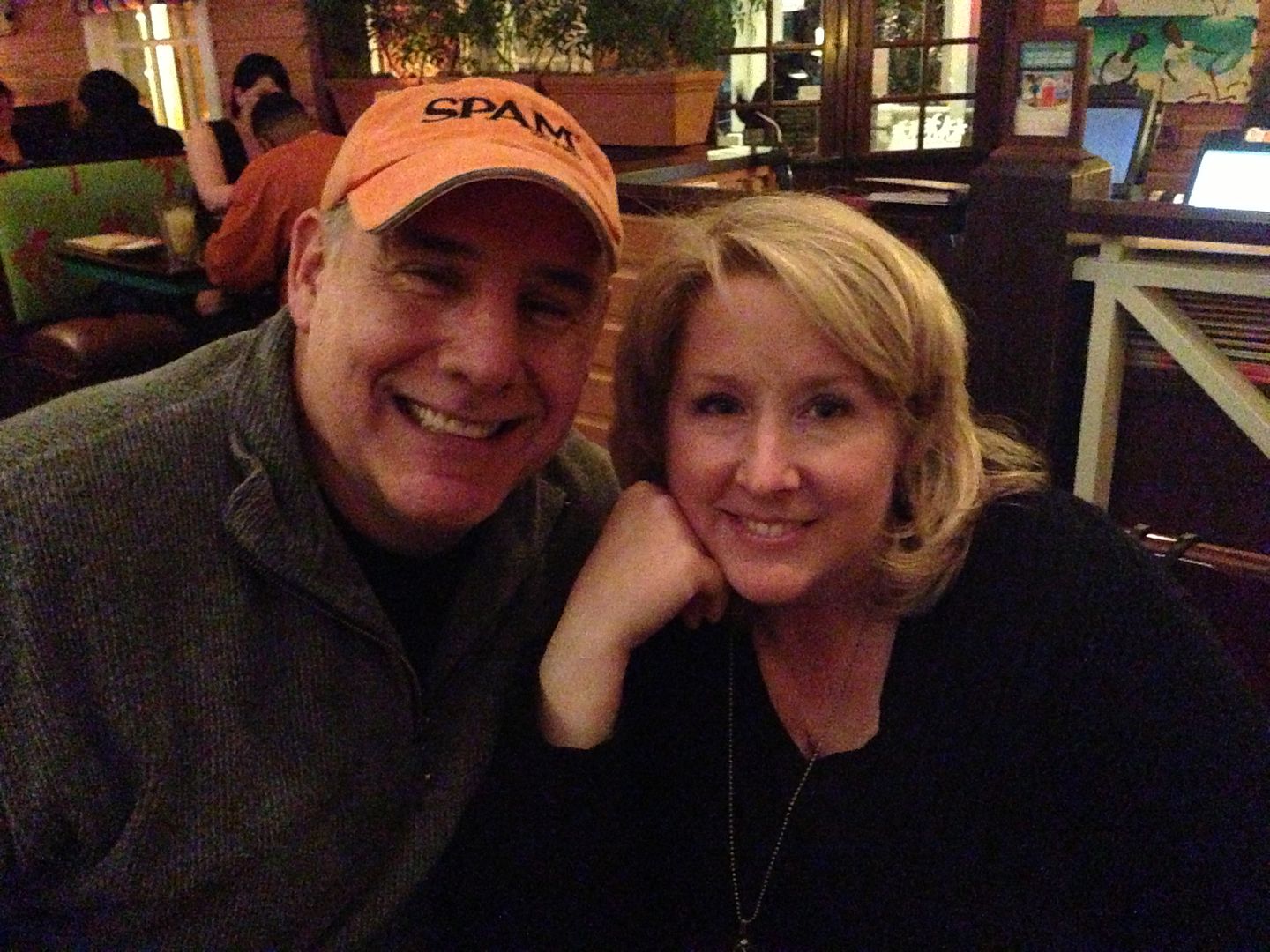 After dinner, I enjoyed some very relaxing jammy time visiting with my brother and Vicki!
On Saturday morning, once again, there was a nice long line of people waiting to get in to the show!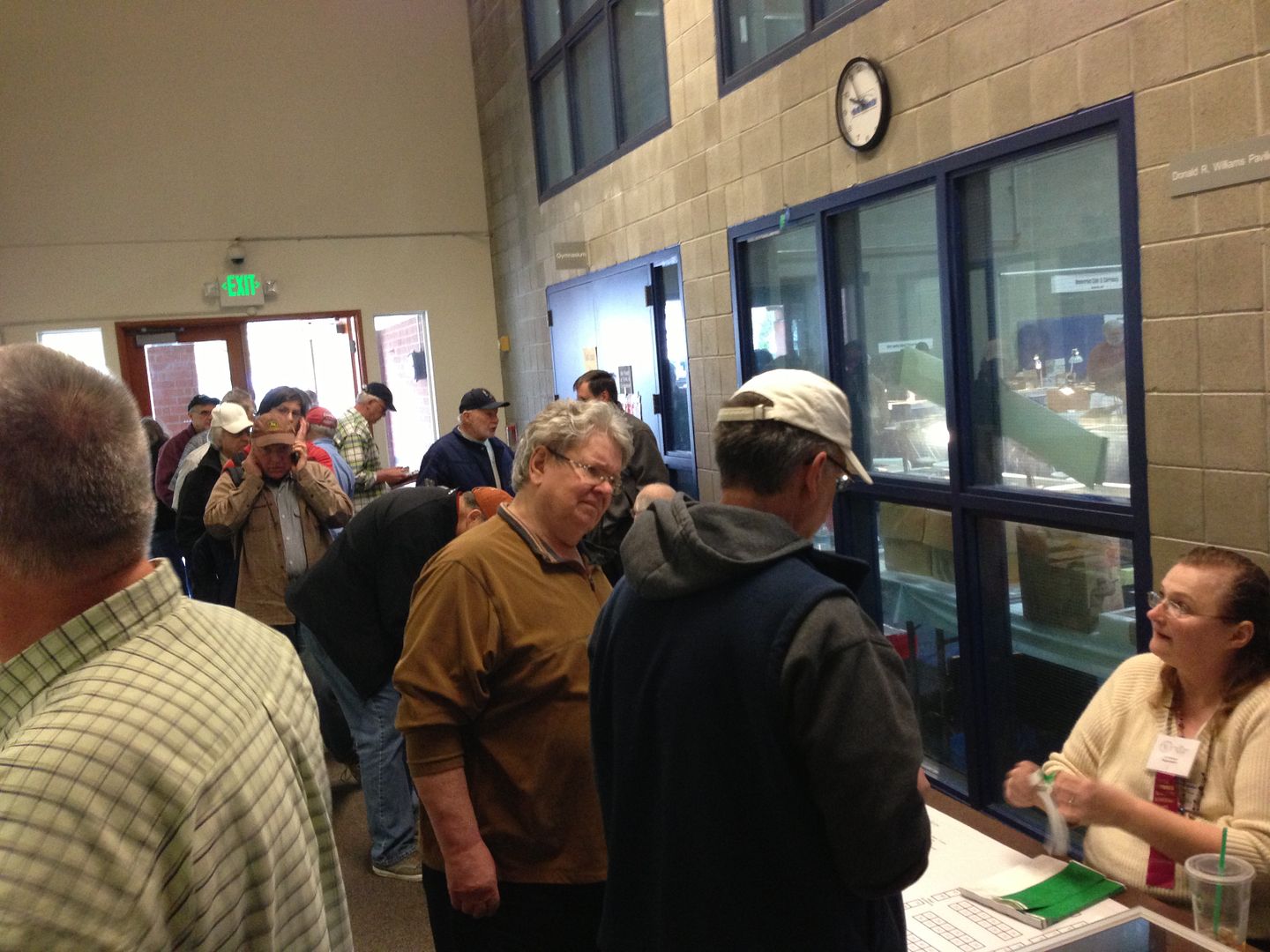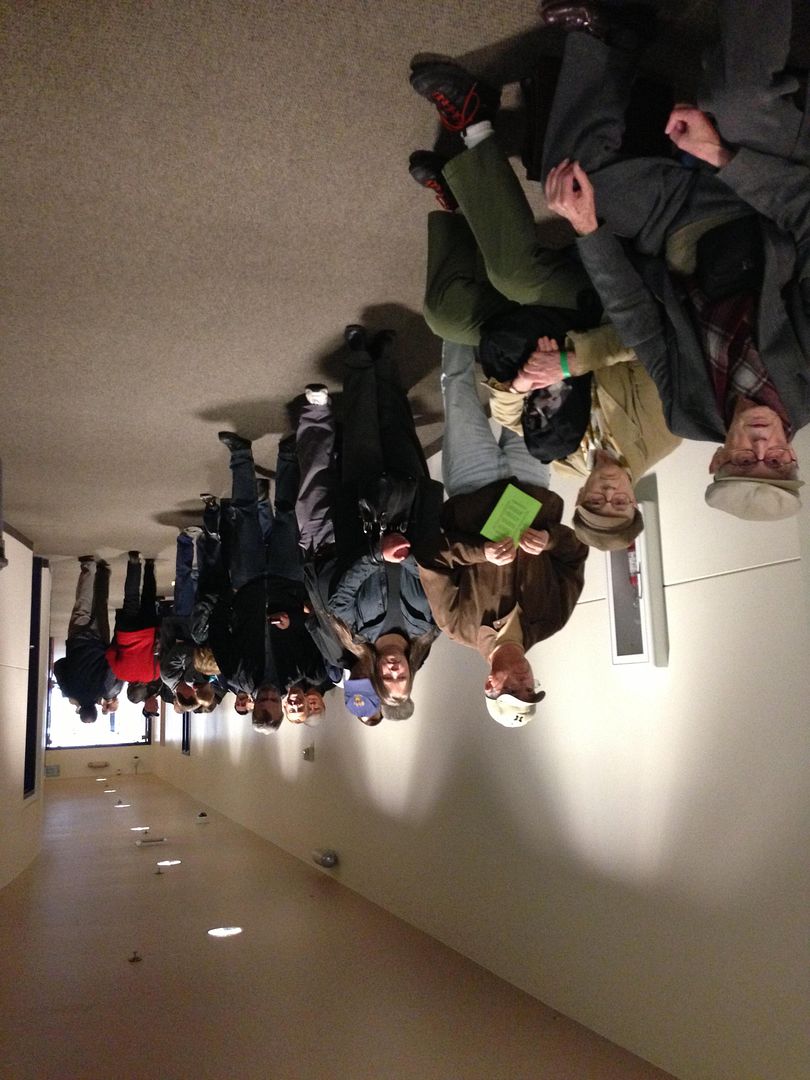 And the bourse filled up quickly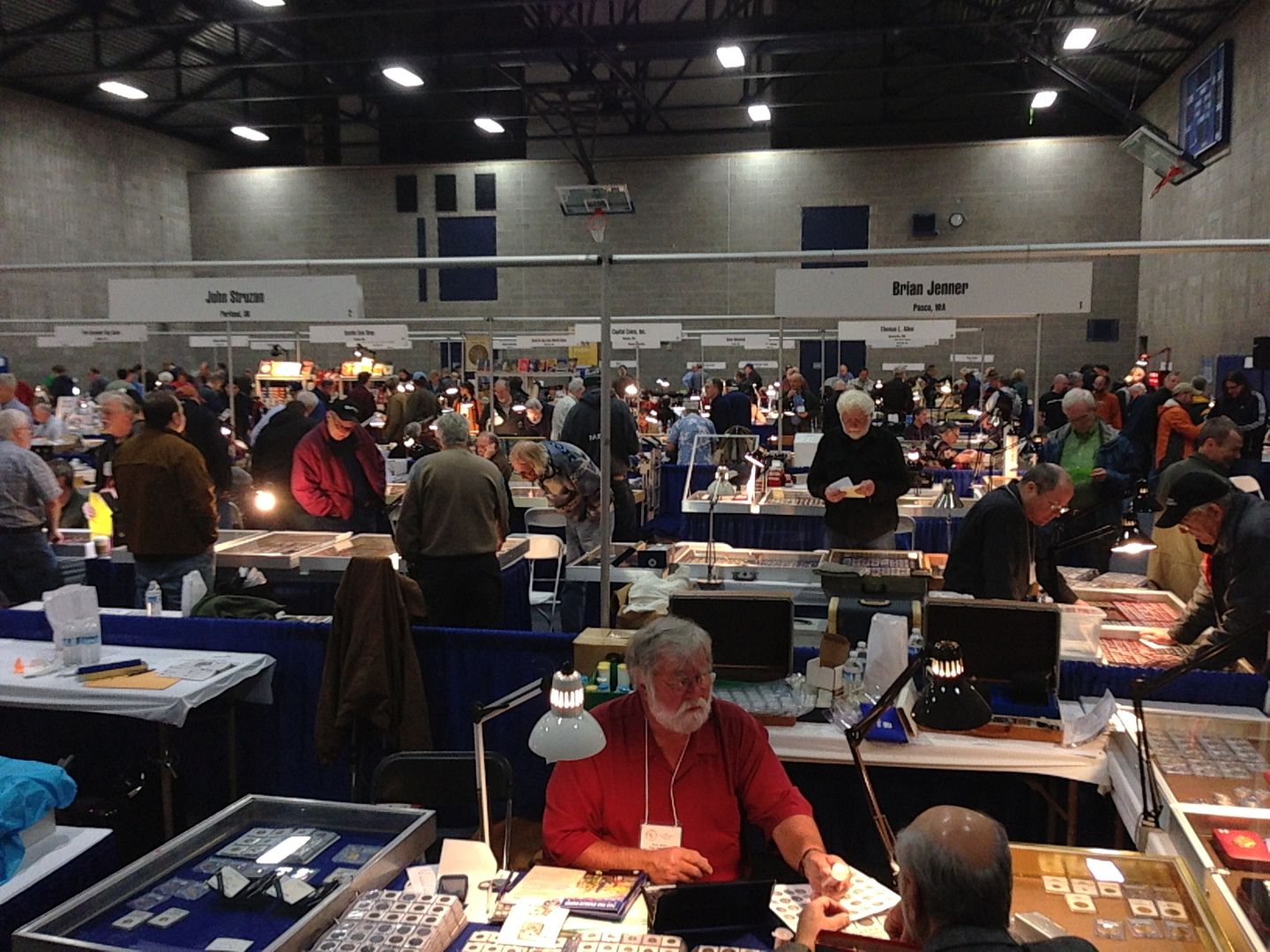 Glenn Holsonbake/PonyExpress stopped by and one of my customers had some fun when I took his photo!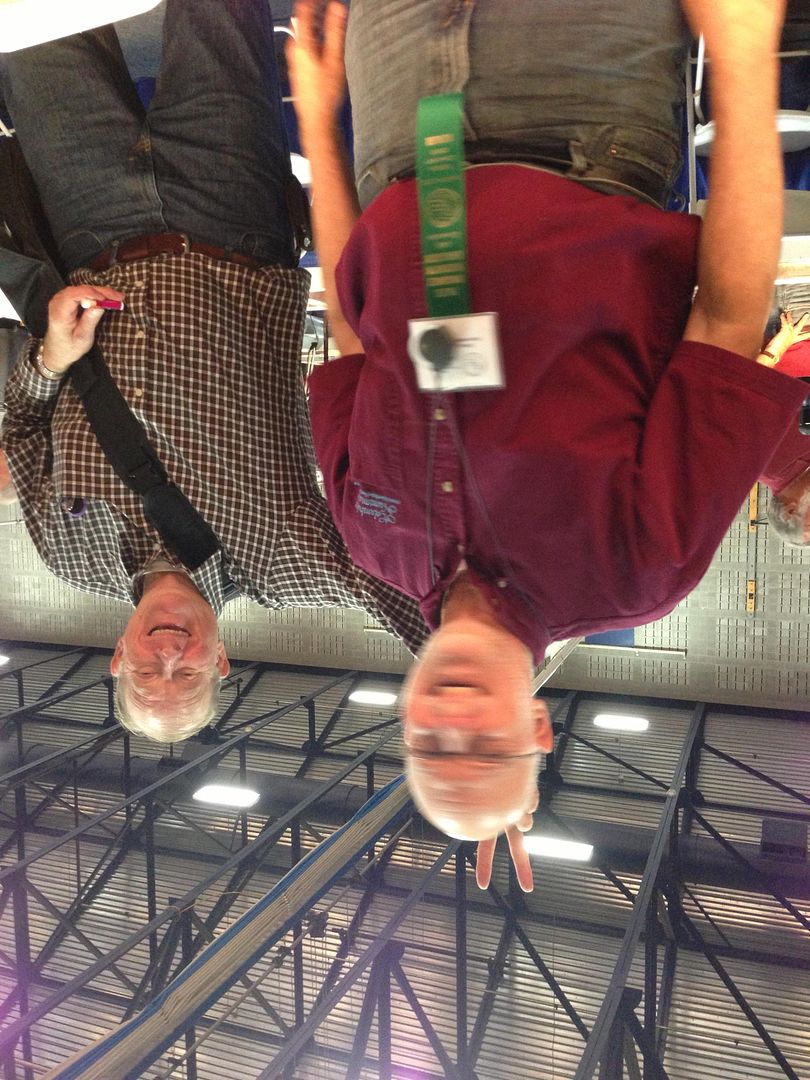 This is Art McBride, one of the nicest dealers on the planet!!
Walter Ostromecki once again worked tirelessly to put on the kids' treasure hunt program!
Lil ol me!
Rick Hennessy is a dealer right across from me and brought me a couple 1909-S Indians in PCGS holders he had for sale. It was funny because the grades of his coins fit right in the middle of the grades of the ones I already had, so we put them all together for a short grading set!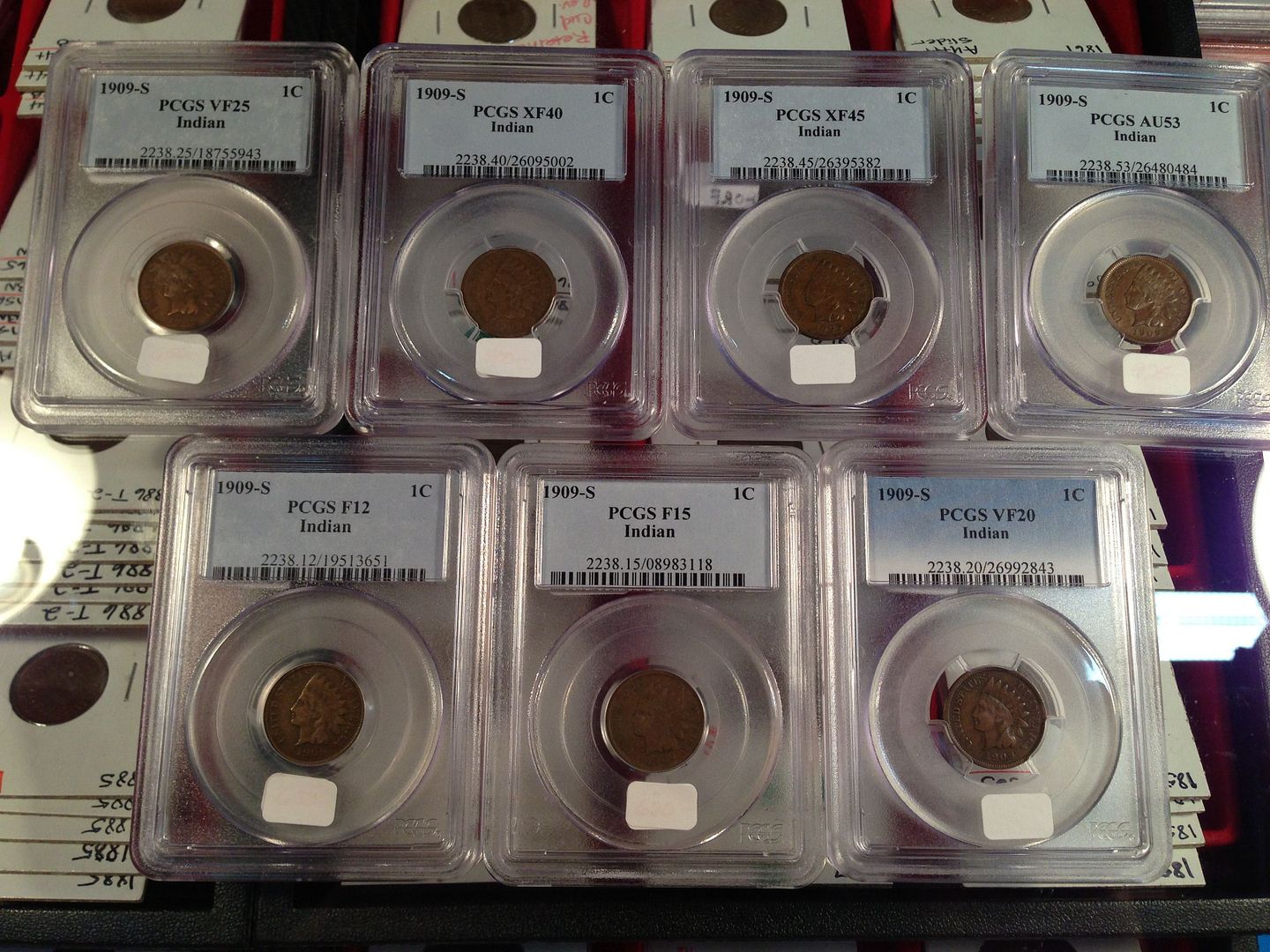 After the show ended, Cindi and I again joined my brother and Vicki for dinner at BJ's. Cindi and I decided to try their beer tasting special – it was very yummy and we enjoyed finishing each glass! Cindi preferred the lighter brews while I liked the darker brews (reminded me of Guinness) so it worked out perfectly!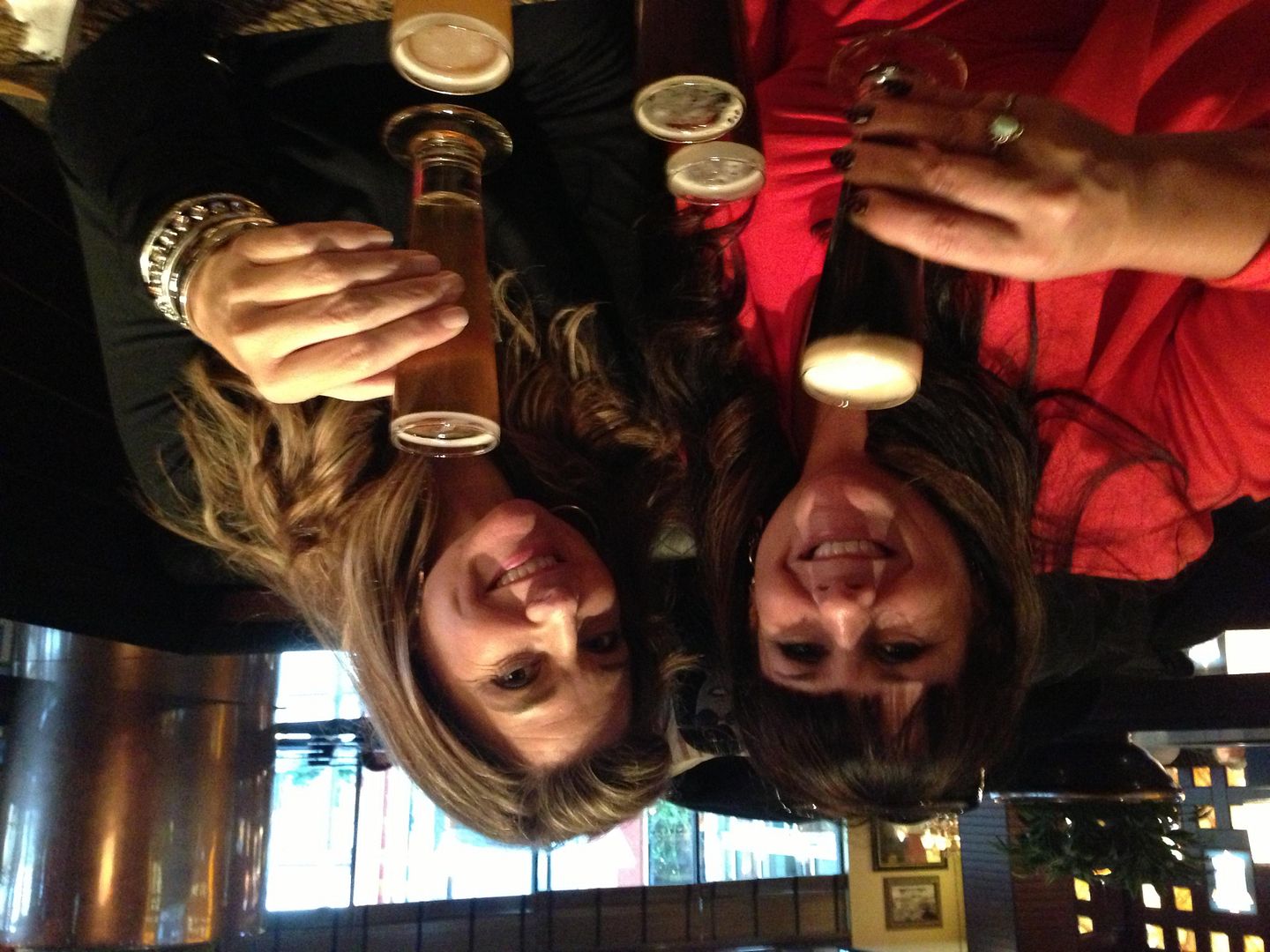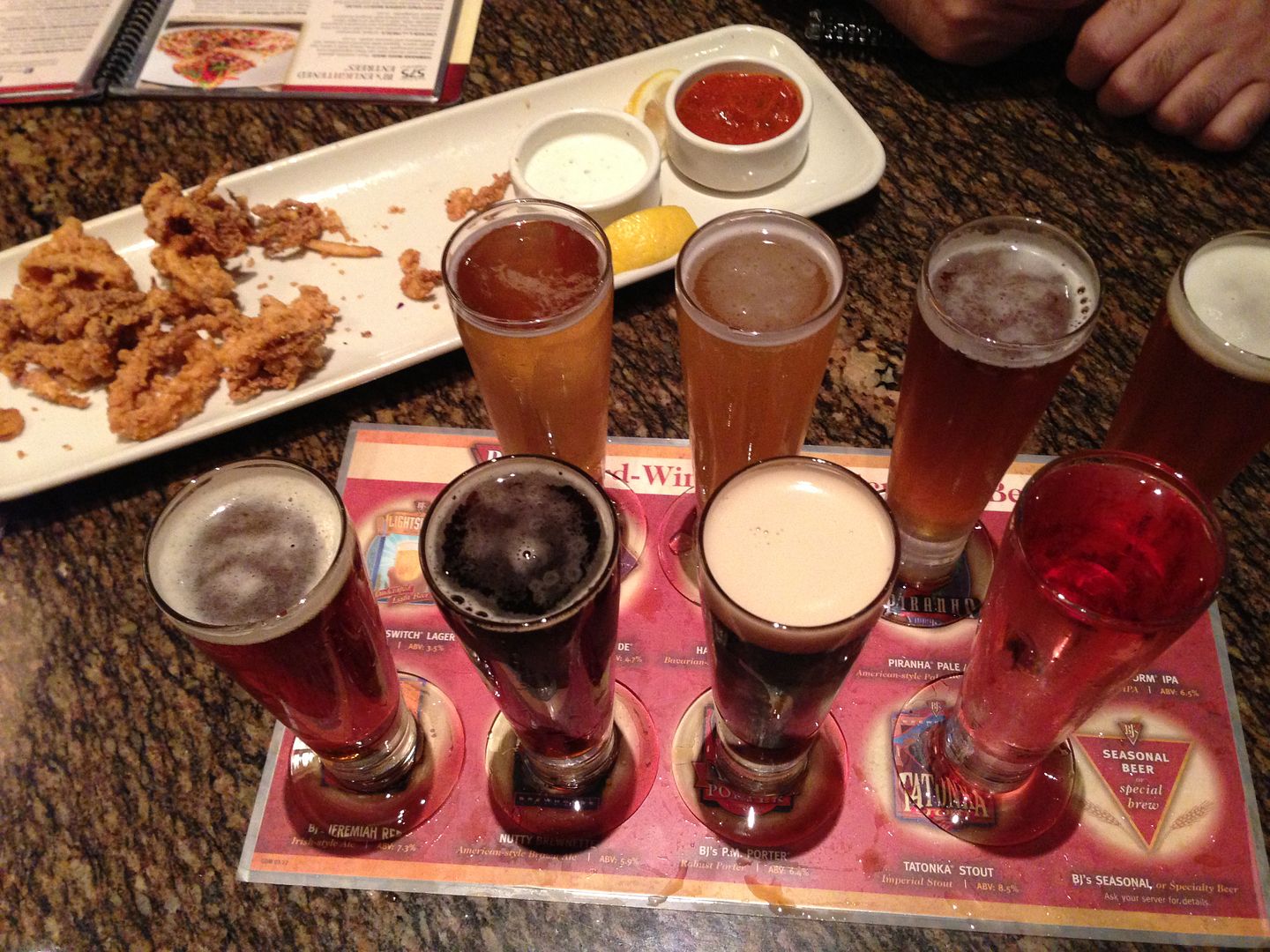 The food wasn't bad either!!!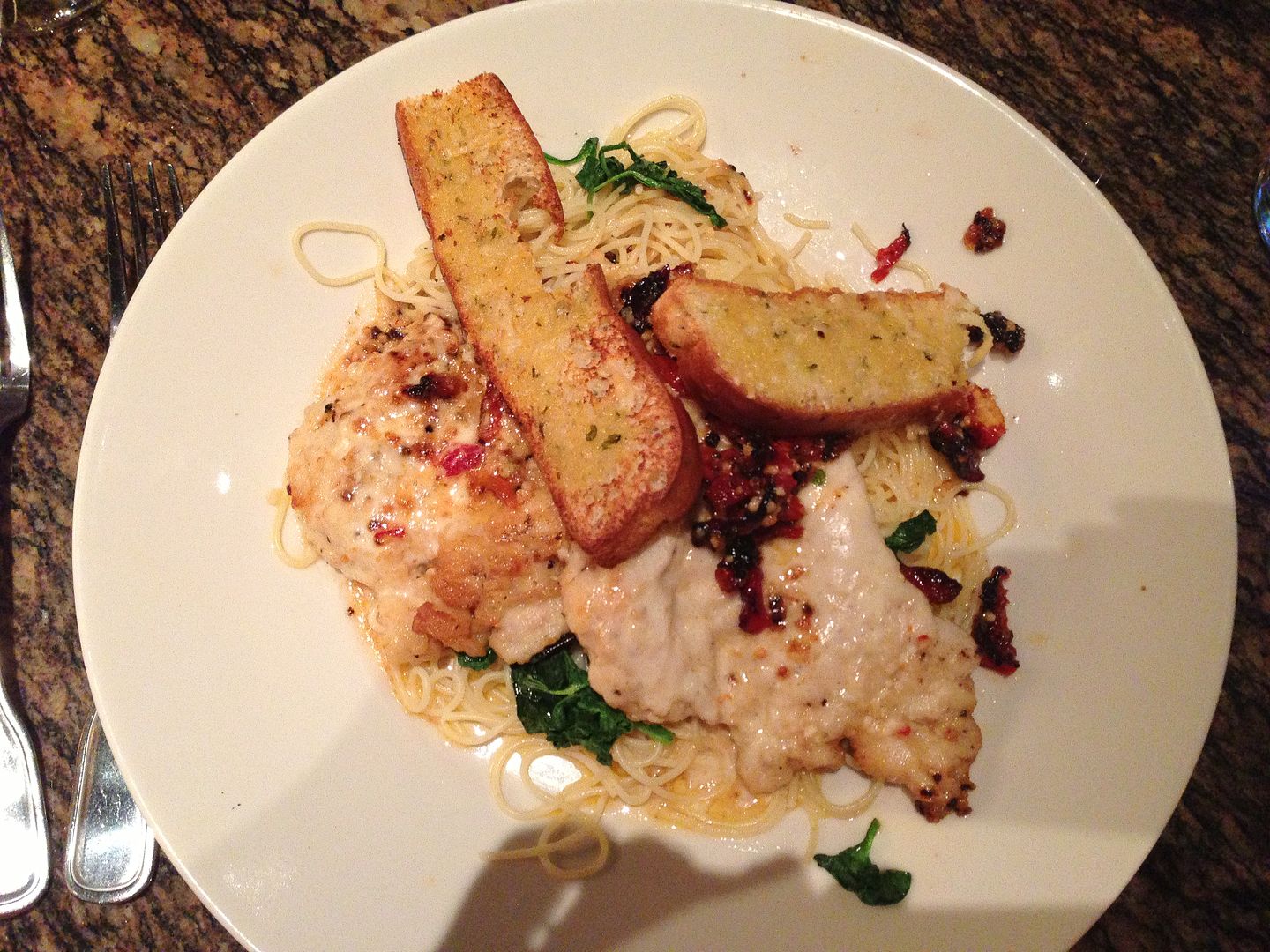 By the time we left the restaurant, it was raining pretty hard, then on the way home it began to hail!! This is my brother's car within minutes of parking it in the driveway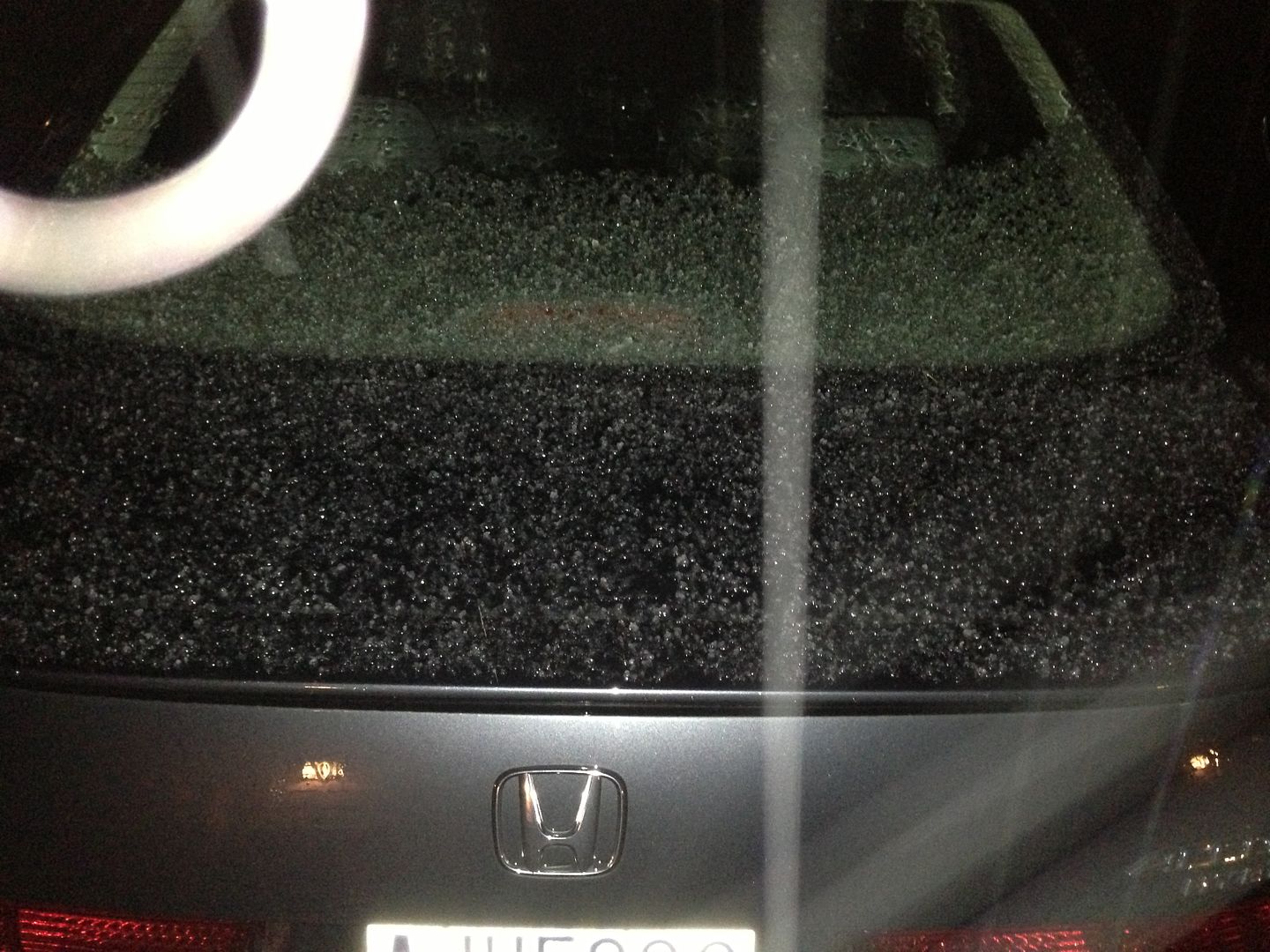 As expected, the show was much more sparsely attended on Sunday, even though most of the dealers were still there. I was able to walk around and visit with other dealers, one of whom is my favorite Conder token dealer – Gary Groll. I had bought some Conder tokens from him earlier in the show, and while we were talking, he asked if I had bought a new British token book that had been published a few months back by David Dykes. I told him I hadn't heard there was a new book, so we went over to Scott Loos' table to see if he had one among the books he was selling, and I was surprised to see he had one!!! I was very excited to have it and quickly bought it. Since the show was slow, I had time to rummage through it – what a great book!! I highly recommend it for anyone interested in 18th Century British tokens!!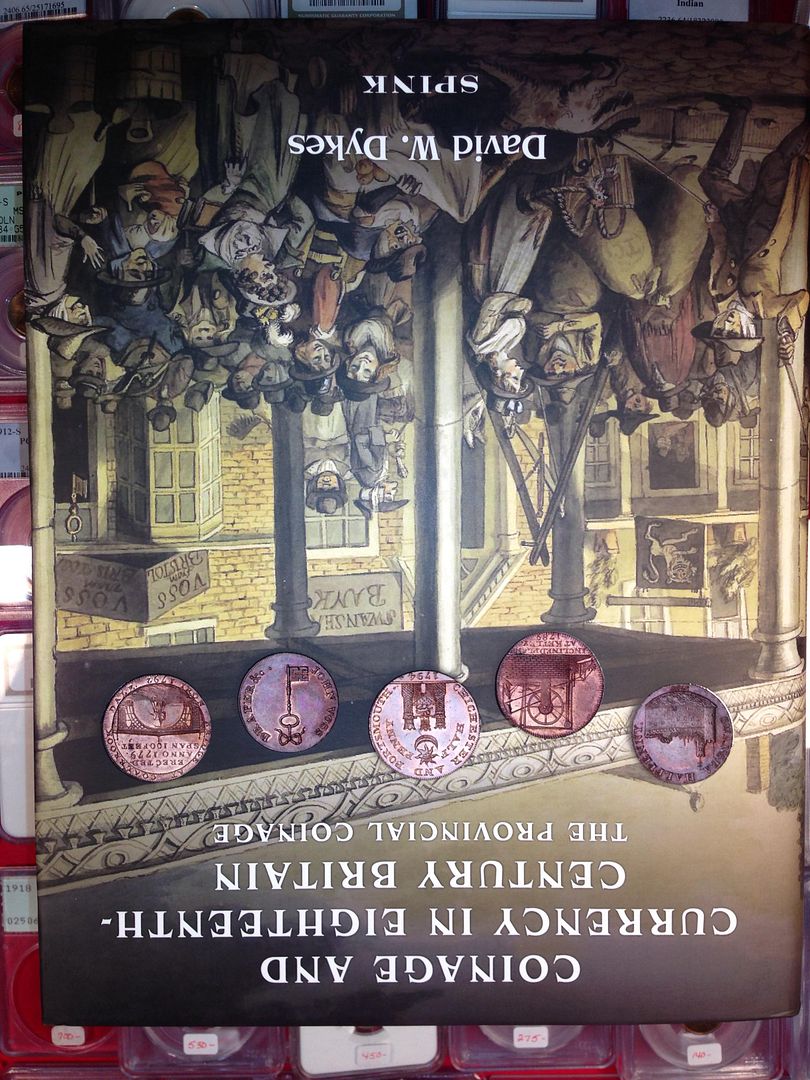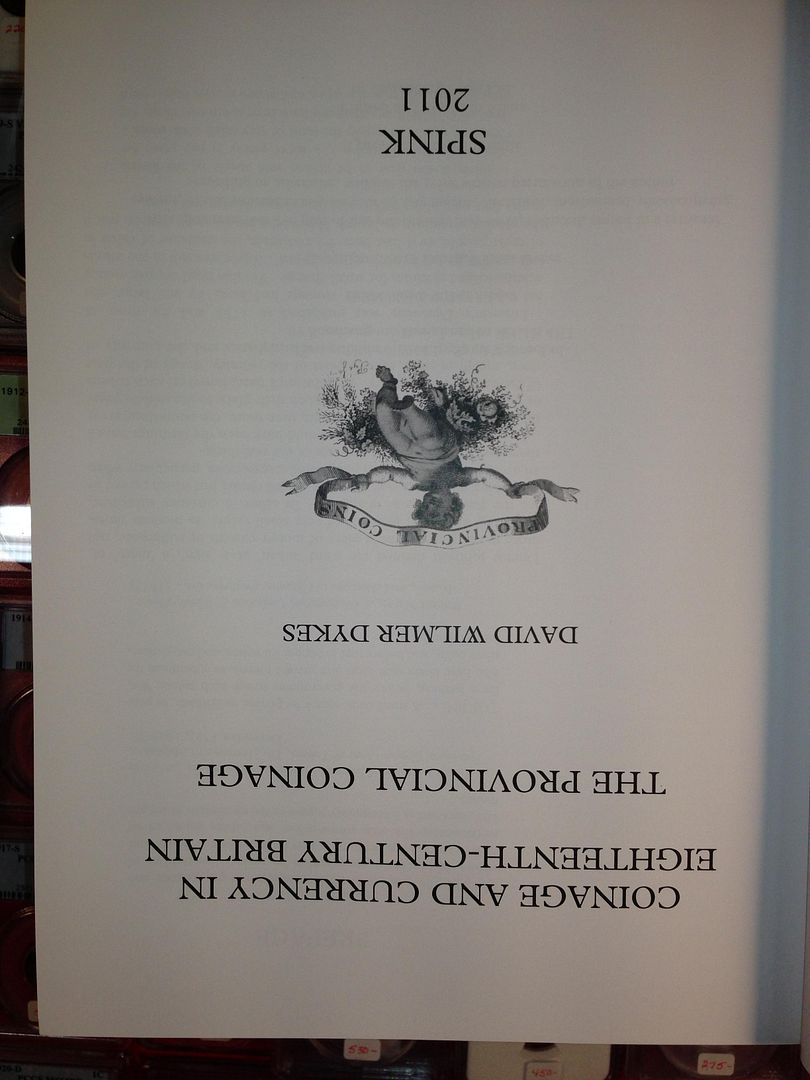 Here are the beautiful new Conder tokens I bought from Gary: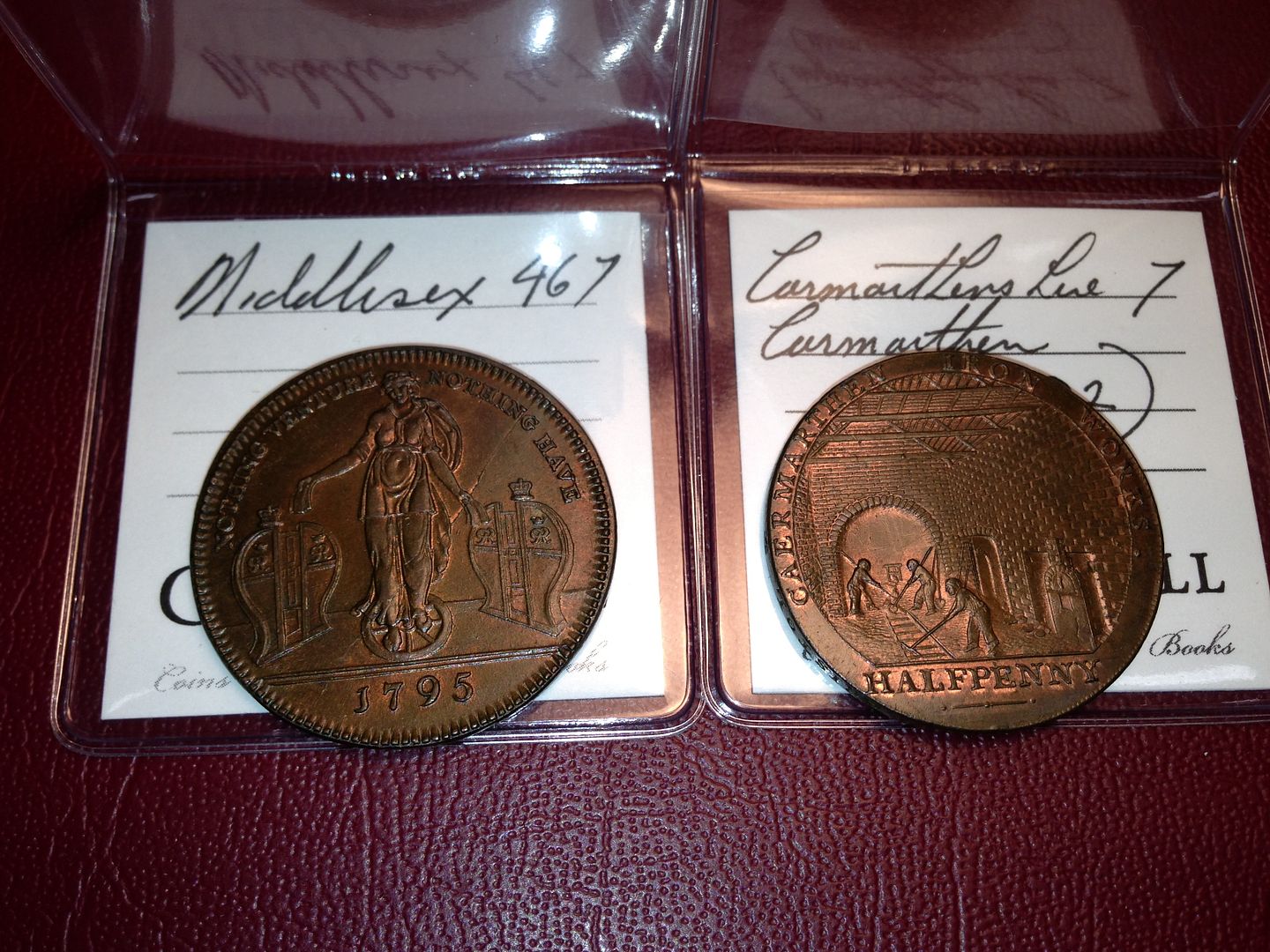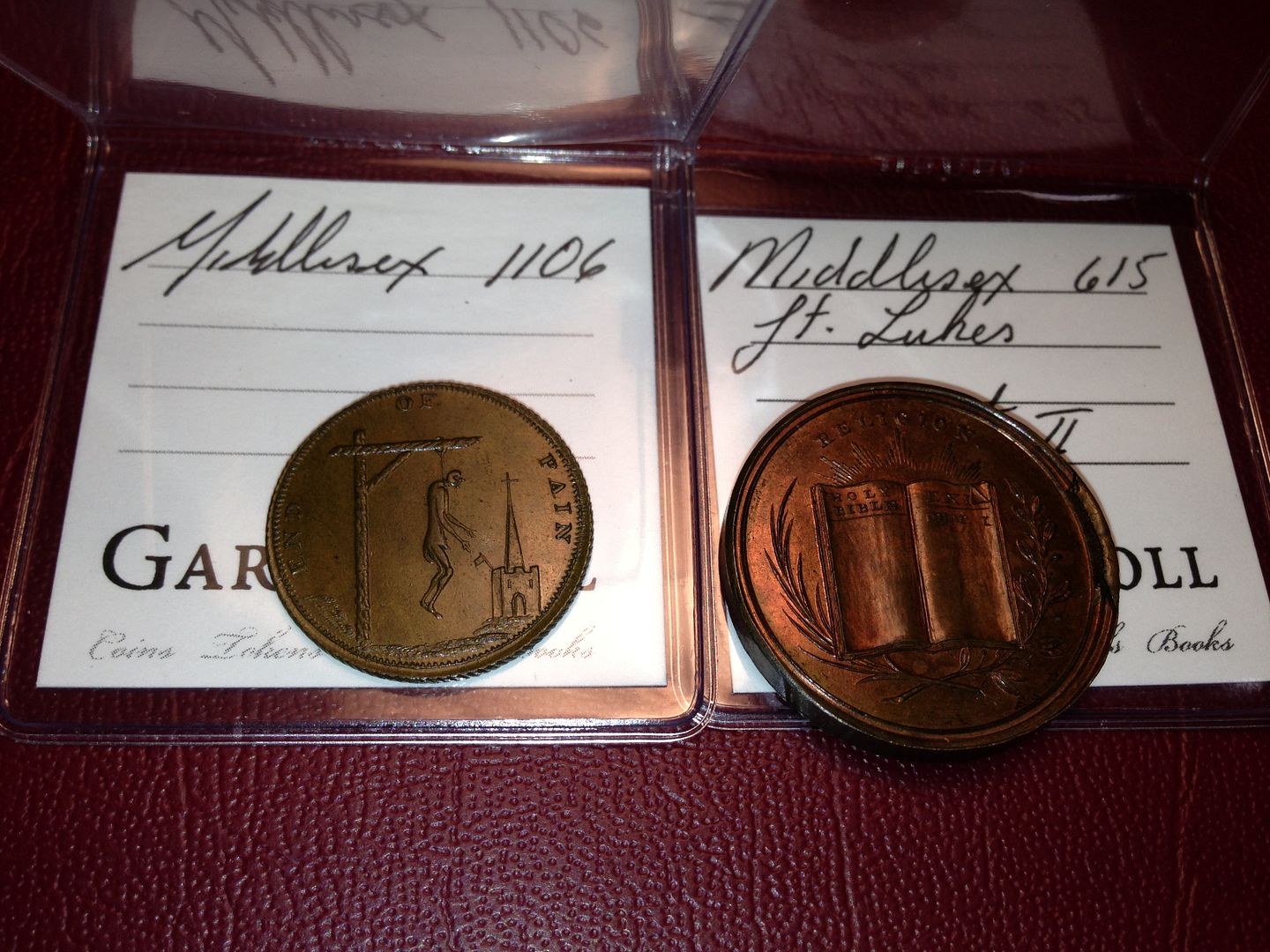 This is a very cool WWI "trench art" dice set I recently acquired for my penny exonumia collection. It has a 1912 British penny embedded on the lid of the wooden shaker and "France 1916" etched on the bottom of the shaker cup.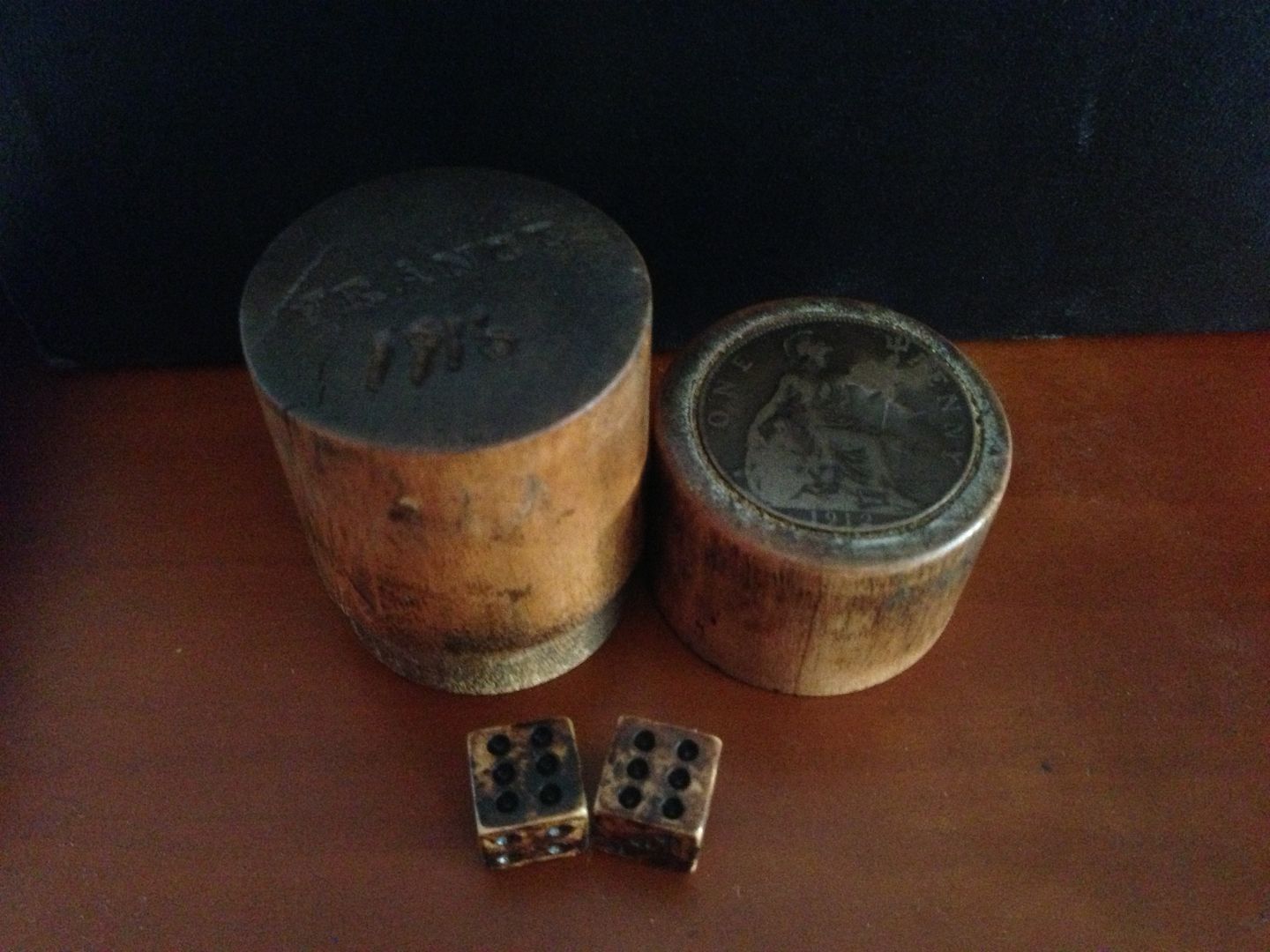 A customer of mine showed me a counterfeit 1931-S he had. He said he bought it back in the 1970's and decided to get it certified. He was shocked that it came back counterfeit. I told him I hadn't seen a counterfeit 1931-S before so I was anxious to examine it. It's a really well done example of an added mint mark. You have to turn the coin to see the discoloration around the mint mark.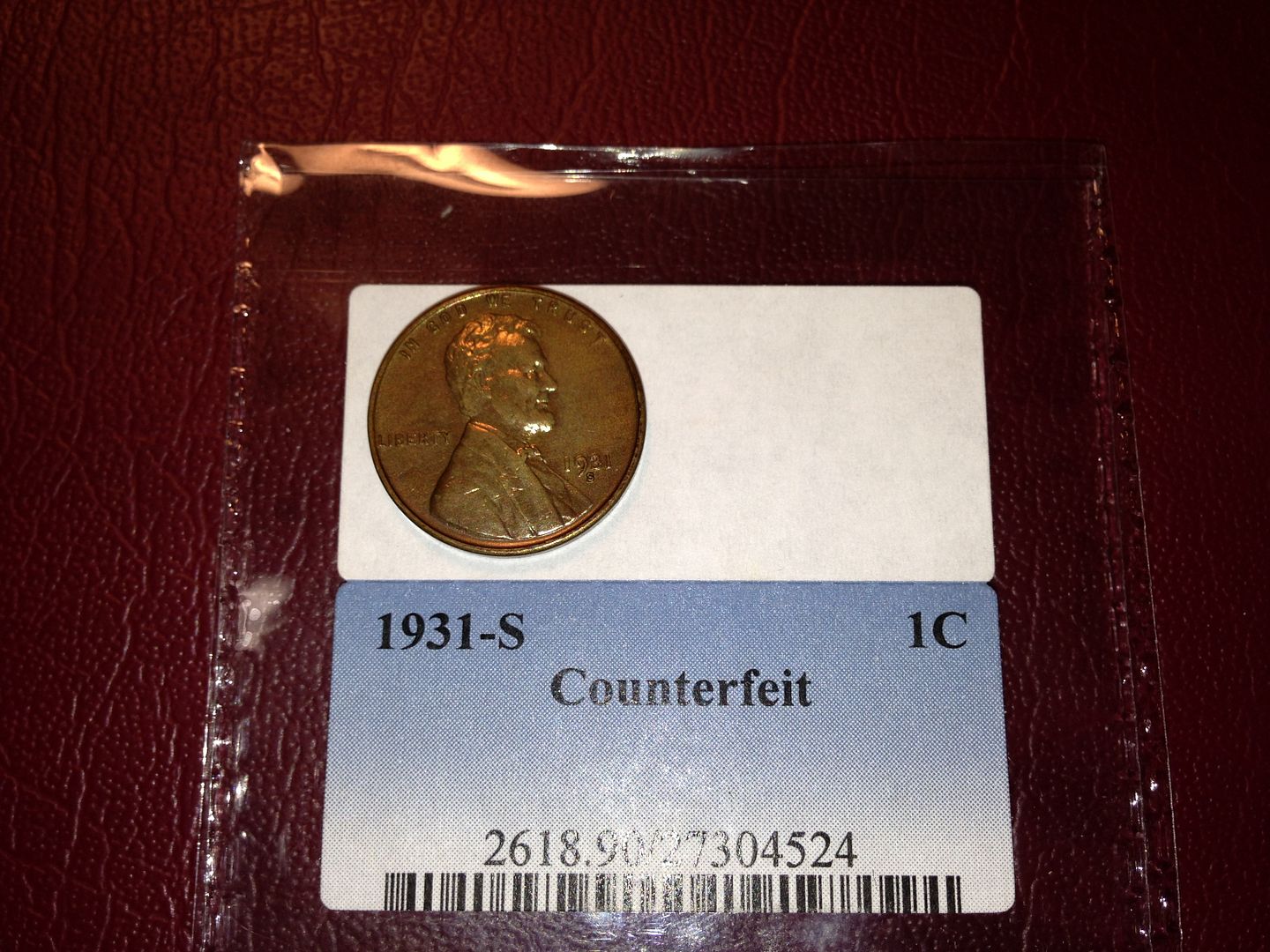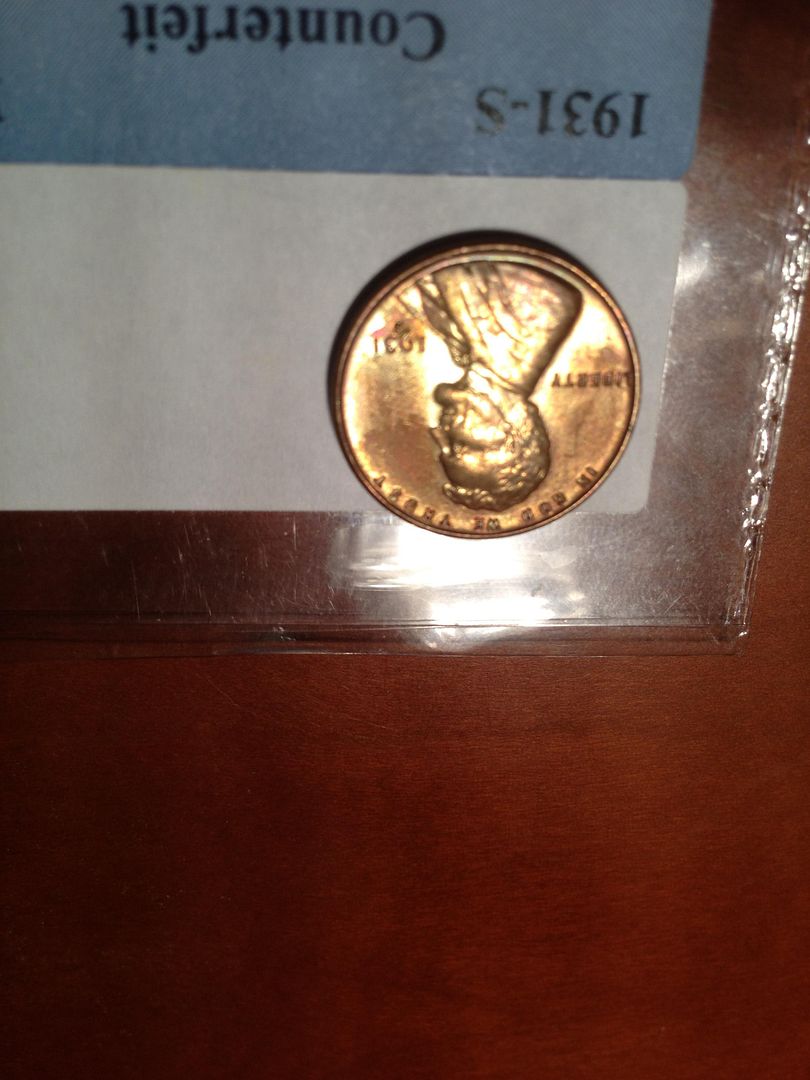 Early in the afternoon on Sunday, a new customer walked up to my table, said hi in a very hoarse voice, then handed me this letter to read
It brought a smile to my face and simply made my day! He then sat down and I showed him several coins that he carefully examined to fill some holes in the Indian set he had started over the past year. After he chose a couple coins, one raw and one certified, he asked me to look over the coins he had previously bought from dealers and stores in his area. Since the show was slow, I had plenty of time and gladly agreed but I asked if he wanted my honest opinion, good or bad, and he said he did. So I proceeded to examine each of his coins and suggested that he might want to take some notes on what I considered to be the "problem" coins so he could go back and examine the coins for himself and review his notes. All of the coins were in the original flips he had bought them in, but unfortunately, many of the coins had been cleaned, and a few had other issues. I described to him each detail of why I thought the coin was cleaned so he could try and learn for himself how to differentiate the colors of a cleaned or dipped coin from a naturally toned coin. I suggested that until he could tell the difference, he might want to stay with certified coins, even if he had to pay a little more for a coin. I also suggested a couple books he might buy. I'm sure he was somewhat discouraged that so many of his coins had problems, but I think he was determined to educate himself so he could continue with his new coin passion.
This is the "roach coach" right outside the back door (next to the playground) where many of us grabbed coffee and a bite to eat. Actually, the food was really good, and very inexpensive!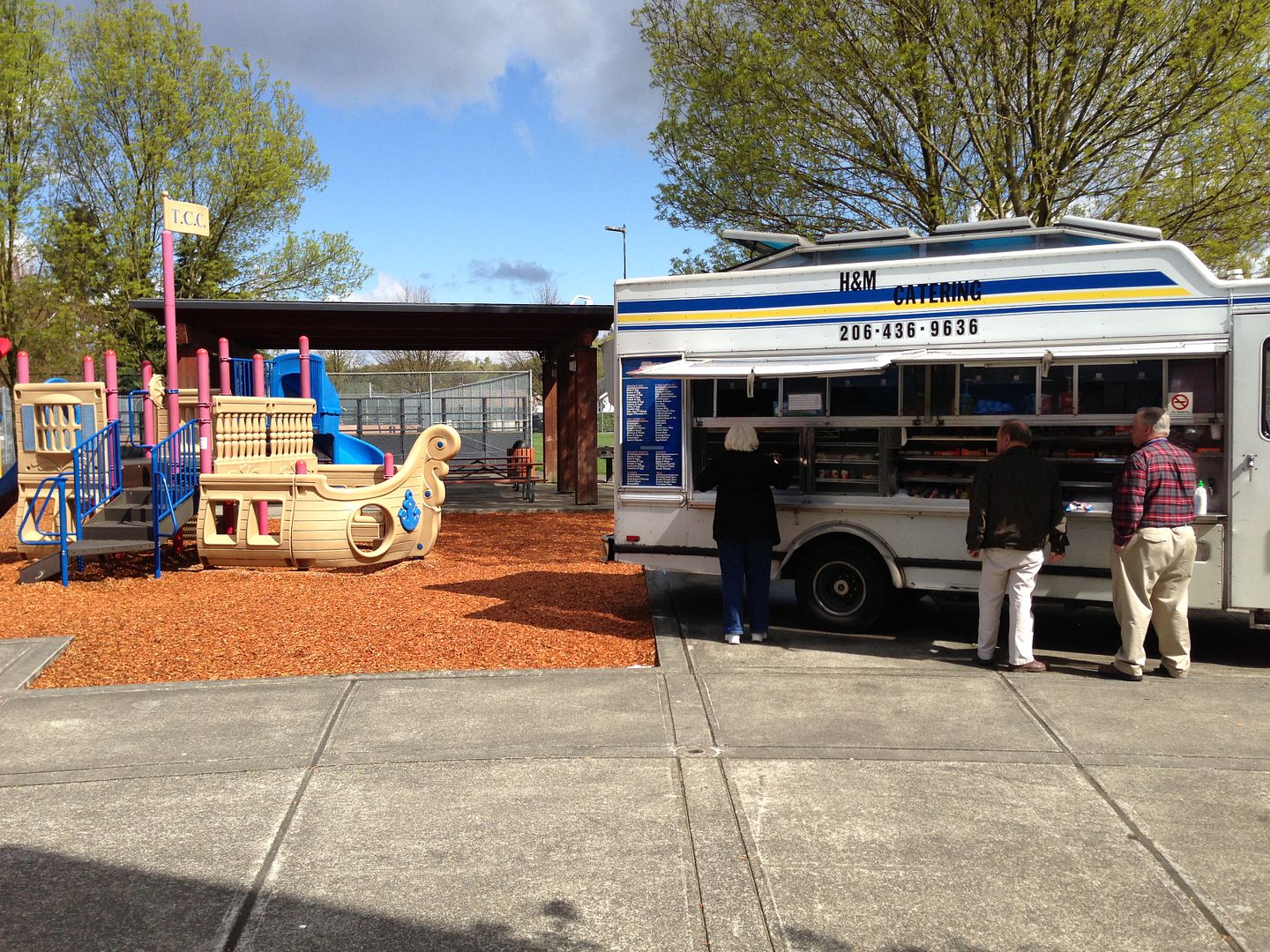 Of course, the day we are leaving the weather was much nicer – still a little cloudy but no rain and wind, and a lot warmer!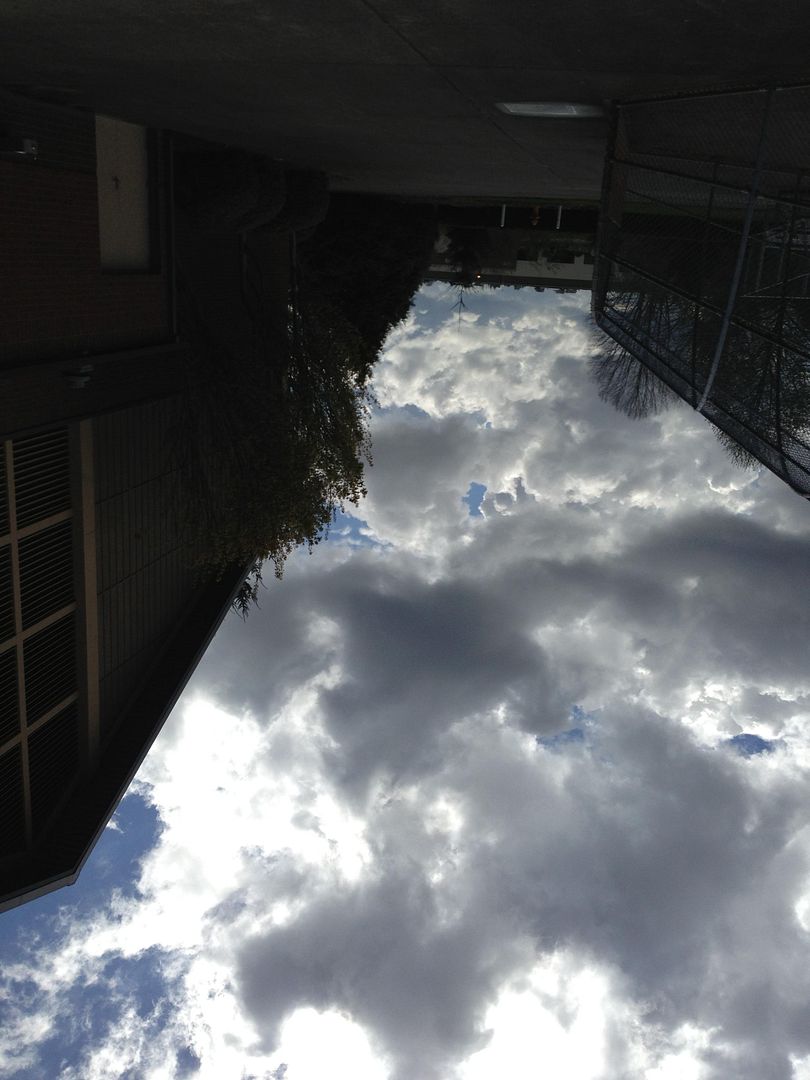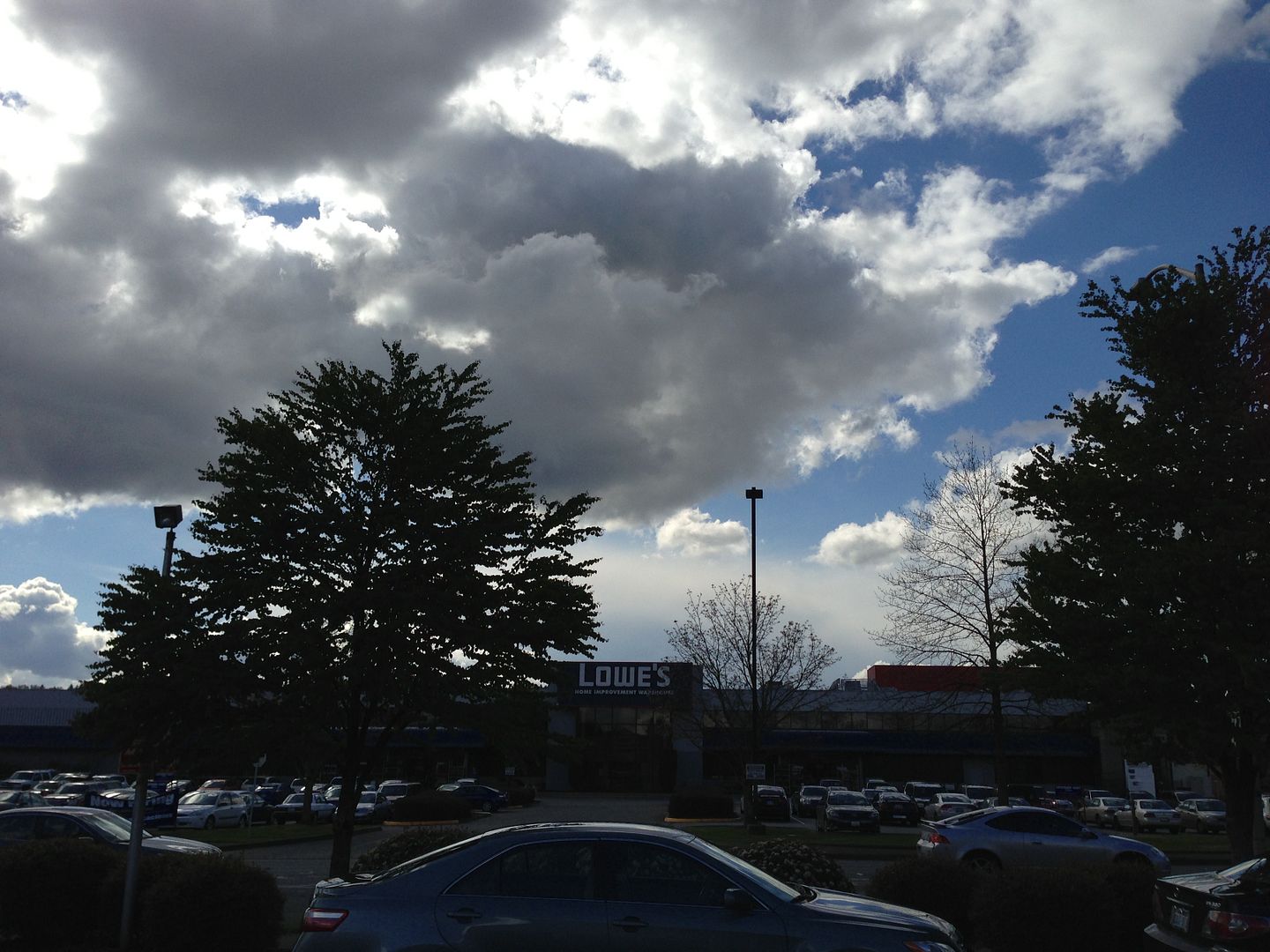 Soon it was time to pack up my booth and head to the airport for my flight home. Paul picked up both Cindi and me, packed all our gear into his car, helped Cindi with all the material she had to take to FedEx, then drove us to the airport. It was so great to be able to visit with my brother since I only get to see him a couple times a year – and he was so amazingly wonderful (and patient) to tote me and Cindi all around!
So when we got to the airport, we said out good-byes to my brother, then Cindi and I were pleasantly surprised to learn we were leaving from the SAME gate, just at different times! So we got checked in and through security, then promptly settled at a nearby restaurant for a pre-flight beverage!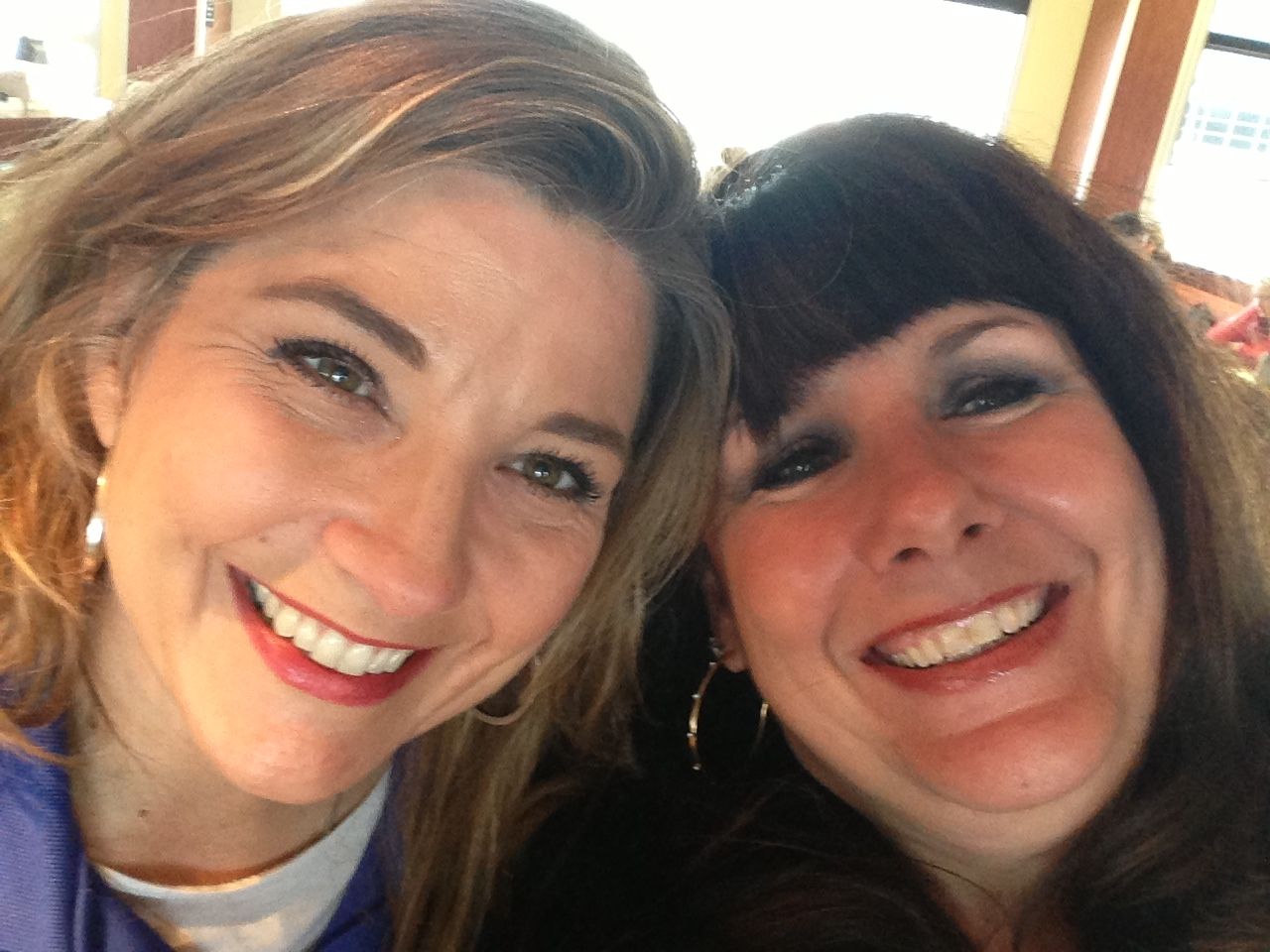 After Cindi's flight left, while I was waiting for my flight, I noticed that they suddenly changed my gate from the C terminal all the way over to the N terminal! I hustled down the escalators, and took the tram over to my new gate. Now, as much as I fly, I still don't quite qualify for first class upgrades like some of the other dealers I know. So while waiting for my flight, the gate attendants made an announcement that they were offering upgrades to first class seats for $50. I quickly took them up on their offer and was very tickled to be given Seat No. 1A!!!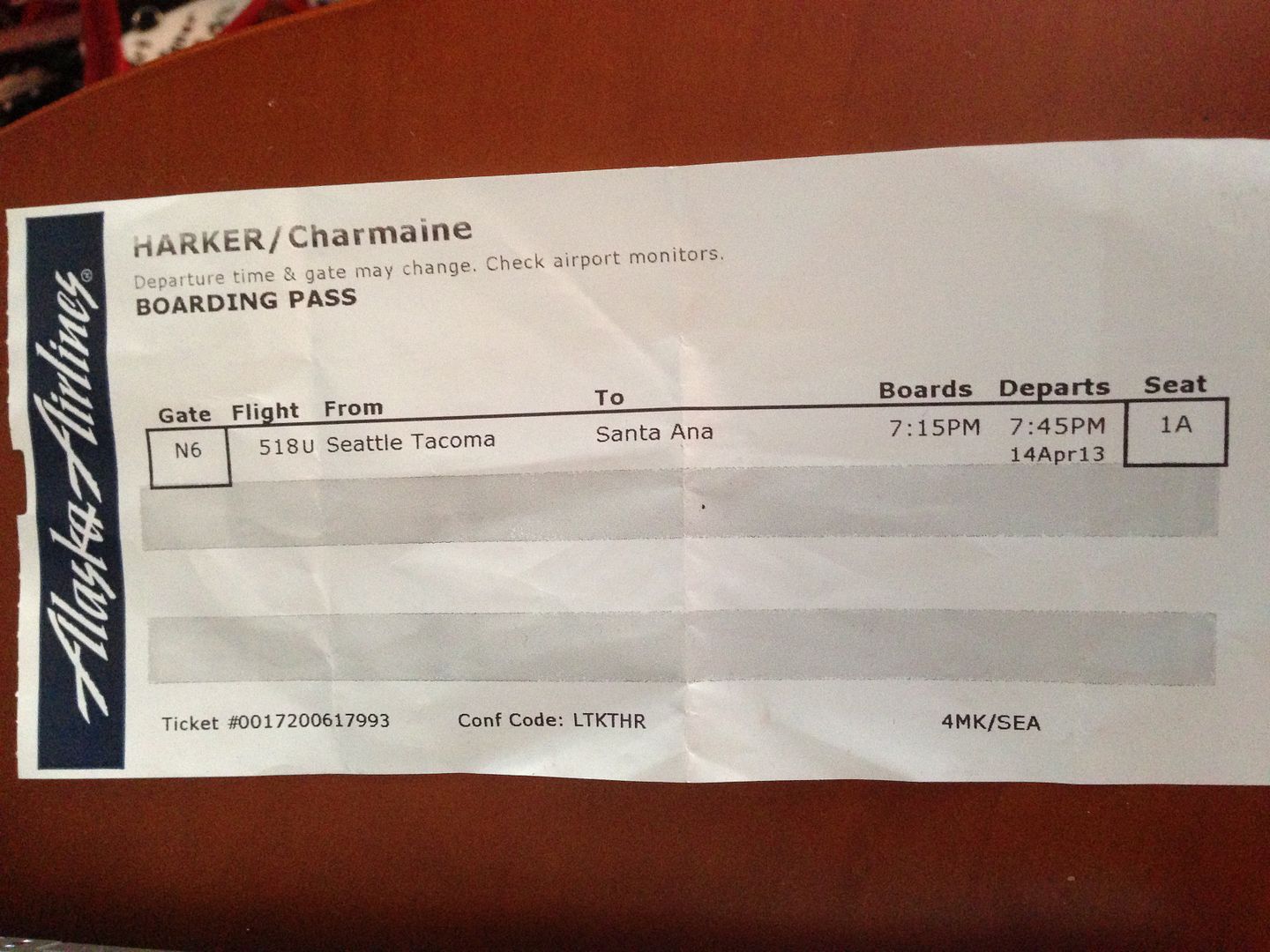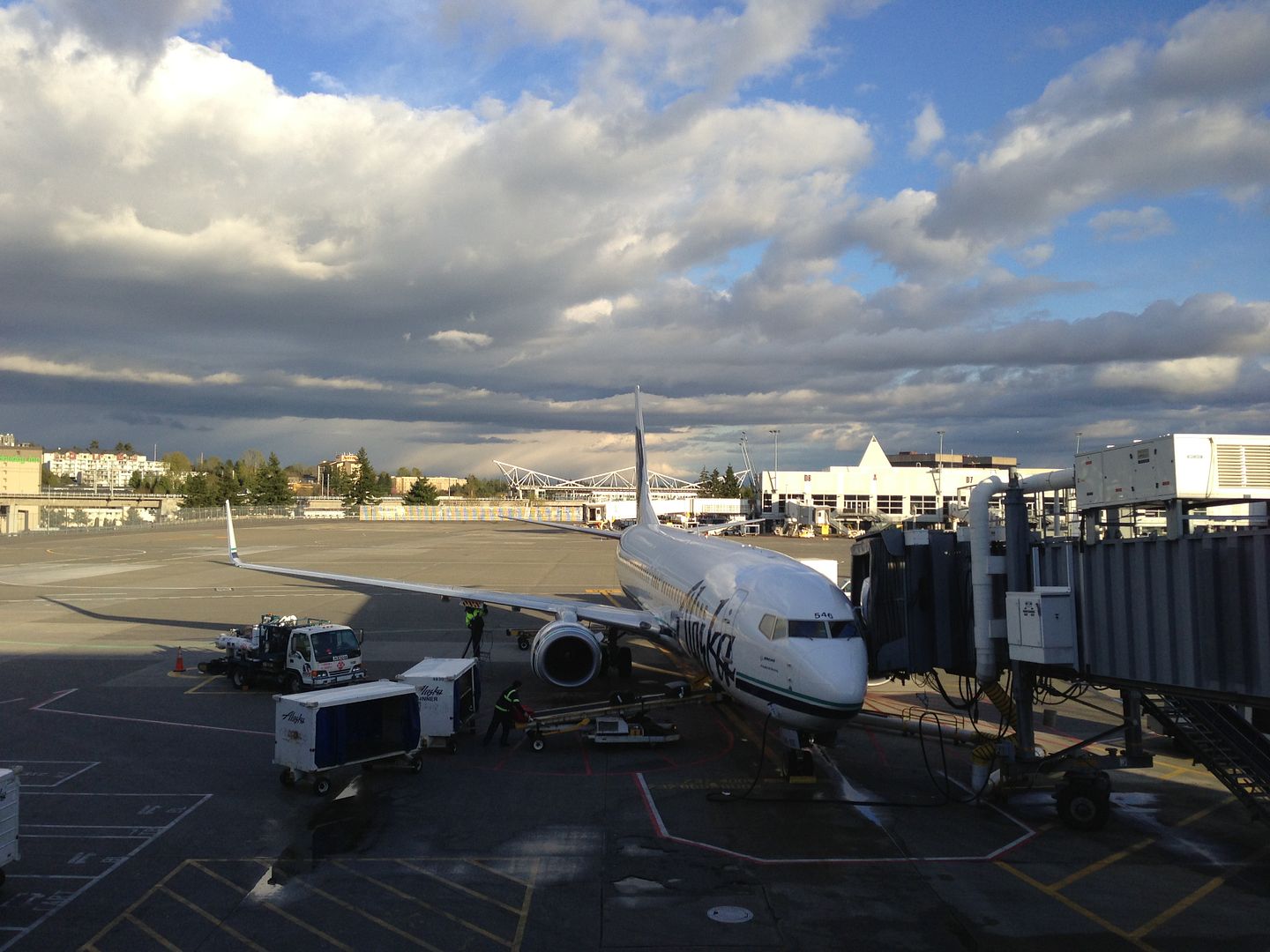 It was wonderful to have such a cushy, roomy seat on the first row, with excellent service, and all the wine I wanted to drink! I was in plane heaven!!!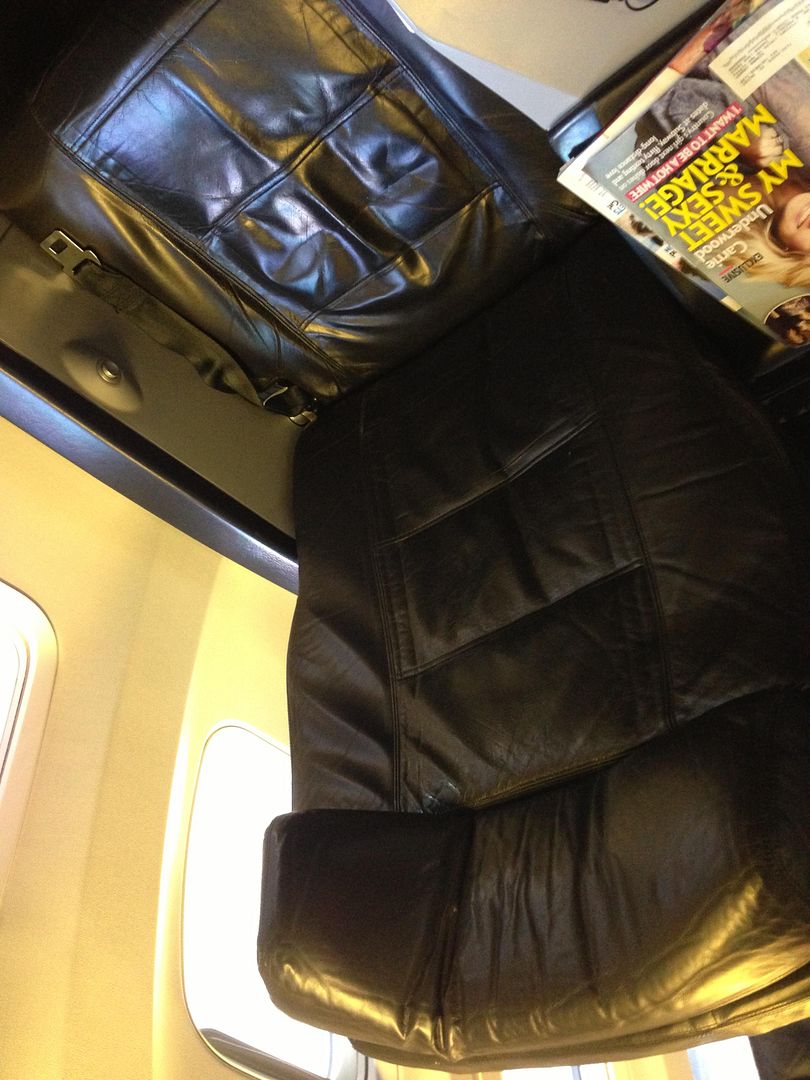 Then, sooner than I expected, we were descending into the Orange County area and it was time to turn off all the electronics, so I quickly took a couple photos of all the lights looking down on Orange County before turning off my camera.
And here's the landing area after we touched down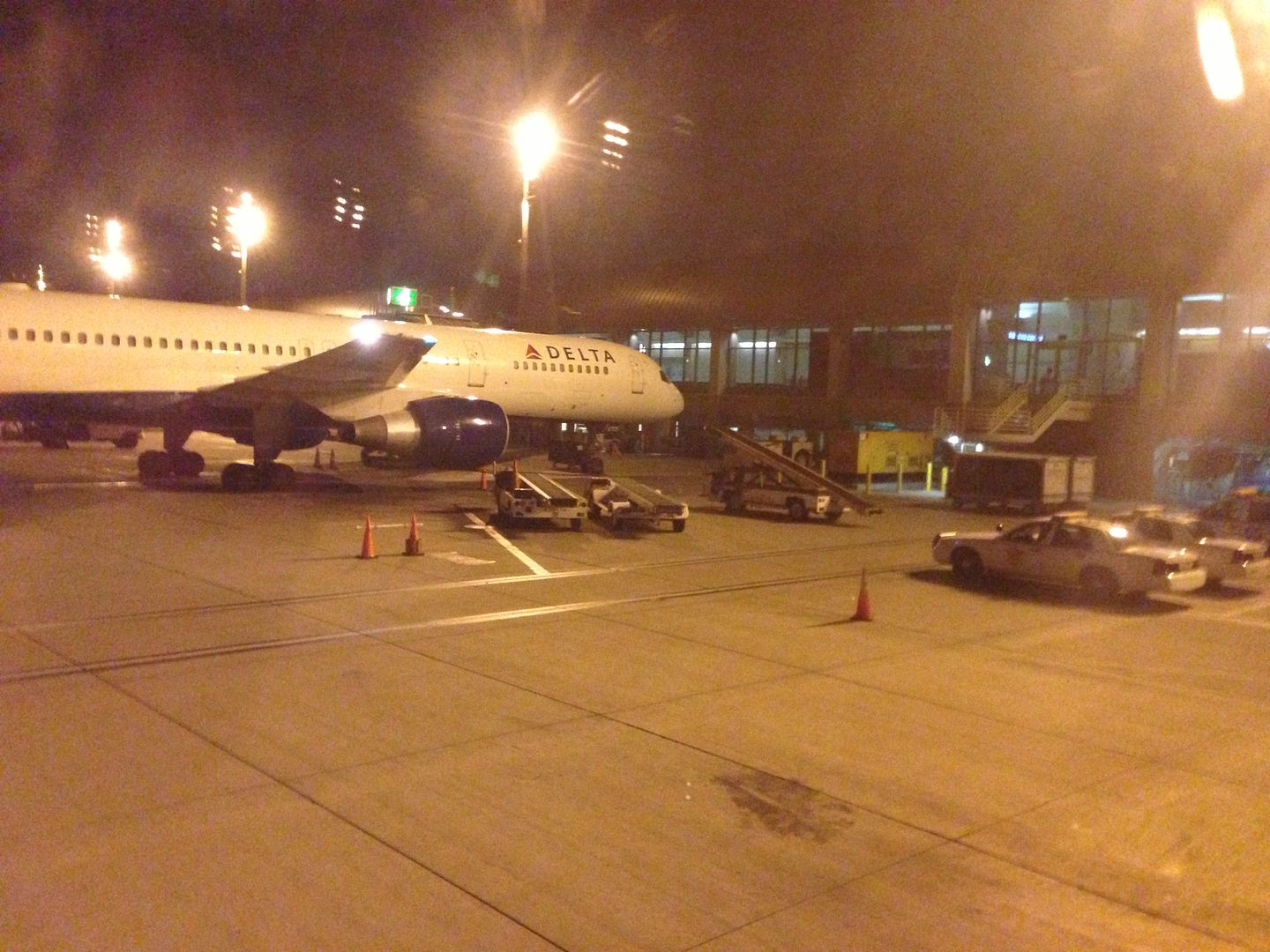 My window was right where they attach the walking ramp
Yeaaa, it is so good to be home!!!
Next up, the Santa Clara show this week, then the ANA's National Money Show in New Orleans a couple weeks later!!!!
Charmy Harker - The Penny Lady®
President of Women in Numismatics
ThePennyLady.com