Home
›
U.S. Coin Forum
Northwest Coin Club Show Report-Minnesota
PonyExpress8
Posts: 1,666
✭✭✭
This is the 3rd time I have done this show, the largest in Minnesota although when I am leaving 70 degree weather in March to head there I chuckle a bit to myself. Minnesota in March?
The NWCC club does a wonderful job of running this show. I want to thank Lee, John and the rest of the individuals who put the show on and get the public out. Great job everyone!

The temperatures turned out to be a bit colder, in the mid-teens at night to the mid-30's during the day, with a dusting of fresh snow off and on Friday.
The show venue is in a suburb at the Earle Brown Center in Brooklyn Park. It's a very nice venue with decent free parking and the show is free admission.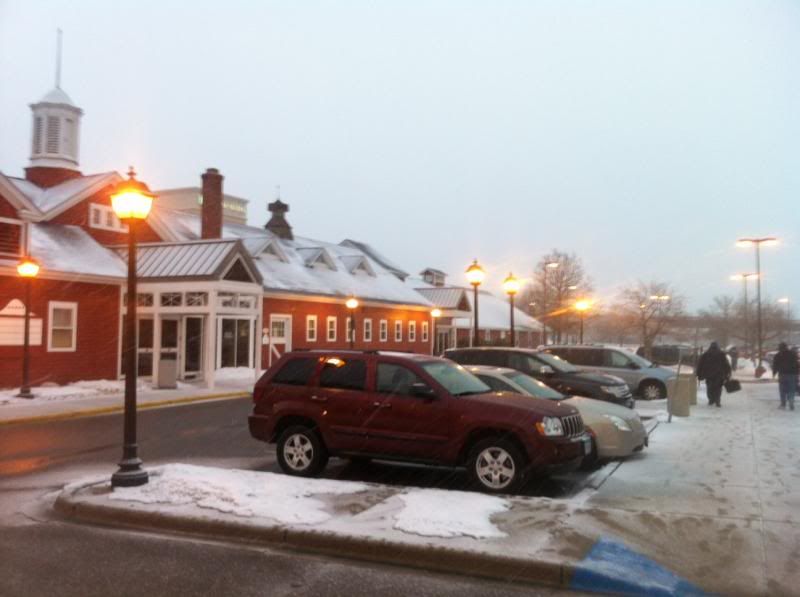 This was about half an hour after the Friday opening to the public at 2 PM, attendance was reported to be 600 on Friday and 1100 on Saturday and it sure seemed about right as the place was busy and packed most of the day both days. I can't report on Sunday attendance as I had an early flight back. Did contribute to the YN auction on Sunday which I understand is well attended and I hope to see or meet the club YN which may be attending Summer Seminar from the NWCC.
Got up early Thursday morning (4:15 AM) for the ride to the airport. As I wasn't driving I made good use of the time by completing on my iPhone an application for a state tax ID # as the club folks had alerted me to the likelihood of agents being present at the show. Worked out quite well as got that accomplished just as we were pulling off the freeway to SMF. And the tax folks were there but I had my number so everything went smoothly and the sales tax was a non-issue at the show as transactions went smoothly either retail or wholesale.
The flights went smoothly between Sacramento and Minneapolis/St. Paul although the 2nd leg from Denver was delayed a couple of hours due to of all things San Diego where the plane was late do to fog. No other weather issues for March other then San Diego, ha!
The flight delay did eliminate the chance to visit two shops ahead of the show Thursday I was planning on, but I was able to see these dealers during dealer set up Friday morning.
As stated the show was busy both days I was set up, and there really was no break until late in the day. Just my kind of show!
The collectors in the area are a very pleasant group of folks and I can't think of any one instance during any interaction or transaction where there was the hint of something negative. Collectors up there love their coins and collections. A great indoor activity during the cold months.
While the NWCC show conflicted this year with Baltimore, the cost is about 50% less for me to do. If I had elected to go to Baltimore it would have been $1600, as the flights and motel expense have risen. Don't get me wrong I love the Baltimore show and plan to get back there once a year, the Fall this year, but it is just too expensive to do all 3 shows flying across the country. I had the option of a doing a show at the same time in the South Bay Area but the table fees are such that it was only $200 more to go to MSP and the prior shows were very successful for me to it was an easy decision to make.
Had a great chat with Arnie, who came over from neighboring Wisconsin and is a fellow Barberite, and met Ahrensdad who was set up, and his brother who was walking the floor too. Both great guys and it was a blast talking coins and the market with them.
Sales were steady and solid overall with a lot of VF-AU collector grade coins selling. Sold some Barbers of all denominations, a few early walkers, and scattered type coins. The dollar volume wasn't as high for me as in past years but that is a function of my current inventory as I build it back up, not the attendees at the show. Made a few nice buys which will be posted over the week, except for those coins to be graded which will take LONGER, sigh!
My flight back was uneventful and right on time, both legs. While I normally try to stay the whole length of the show I had an early Sunday morning flight this time and to change it would have added $159 to the expense. I initially didn't have a table but filled in for a cancellation so was able to set up. This show like the PNNA show in Tukwila (Seattle) is in the 80-100 table regional show in size and has a waiting list of dealers to get in. Thankfully, I have a regular spot in Tukwila and hopefully sometime down the road I will at the NWCC show as well!
Overall a great show, met a lot of wonderful people and I give it a solid A.
Thanks again NWCC.