Home
›
U.S. Coin Forum
FYI - REPOSTING OLD THREAD: Charmy's PERSONAL TOUR OF STACKS BOWERS' AND PCGS's FACILITIES w/lots of

ThePennyLady
Posts: 4,084
✭✭✭✭✭
FYI, I am bringing up an old thread...
In light of the recent thread about the "misunderstanding" regarding how PCGS processes its coins, I thought this thread might be helpful in seeing just how they process their coins.
Stacks Bowers and PCGS (both in Irvine) recently announced the following grading and consignment event at Stacks' new offices and since PCGS was offering tours of their offices at the same time, I thought I'd take the opportunity to consign some coins I've had for a while to the August ANA auction and take PCGS up on their tour offer which is what I did today. Here is their announcement:
<< <i>Get FREE PCGS Grading!
Attend the Stack's Bowers Galleries Special PCGS Grading Event
May 16-18, 2012 ● Irvine, California
I would like to personally invite you to come to Southern California for a Special Grading Event hosted by Stack's Bowers Galleries.
Bring your U.S. and World coins to Stack's Bowers Galleries' corporate office in Irvine, California and get FREE PCGS grading when you consign your coins to the August ANA World's Fair of Money Auction.
• SBG will submit qualifying coins to PCGS for expedited grading – 24 to 48-hour turnaround.
• Raw coins and coins submitted for regrading are all welcome.
• Consign any of your newly PCGS-graded coins to the August ANA World's Fair of Money Auction and SBG will subsidize the grading fees – a potential saving of hundreds of dollars!
• Coins will be pre-screened by SBG numismatic experts to determine grading worthiness.
The event will take place at the Spectrum Group International Inc. corporate headquarters in Irvine, California from May 16-18, 2012. You can enjoy touring the new Spectrum Group office or take an insider's tour of PCGS' grading facility while you are here. For more details, click here.
If you can't make it to Irvine, bring your materials to Stack's Bowers Galleries at:
The Stack's Bowers New York Gallery, 123 W. 57th St., New York, NY ● May 2-16
Tables 607 and 706 at the ANA National Money Show in Denver ● May 9-12
SBG will bring your coins to Irvine for PCGS to have them graded for the event, then you can consign them to the ANA World's Fair of Money Auction in August or SBG will return them to you, per your preference. >>
So I went to Stacks Bowers' offices first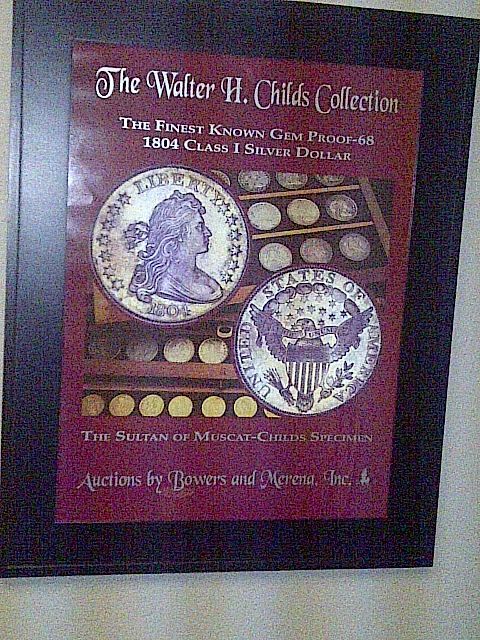 I met with Scott Reiter so he could write up my consignments.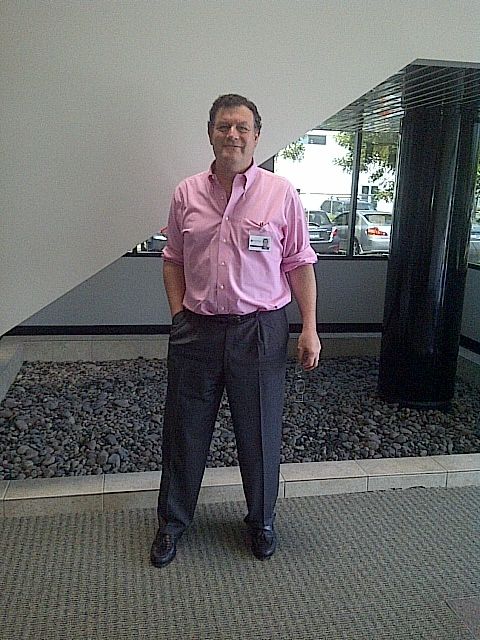 Then Scott took me on a tour of their offices. Here is their beautiful new building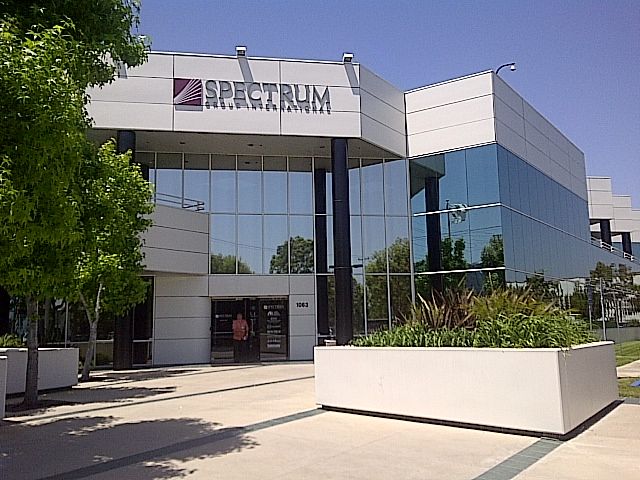 These are their affiliates that are also housed in the same building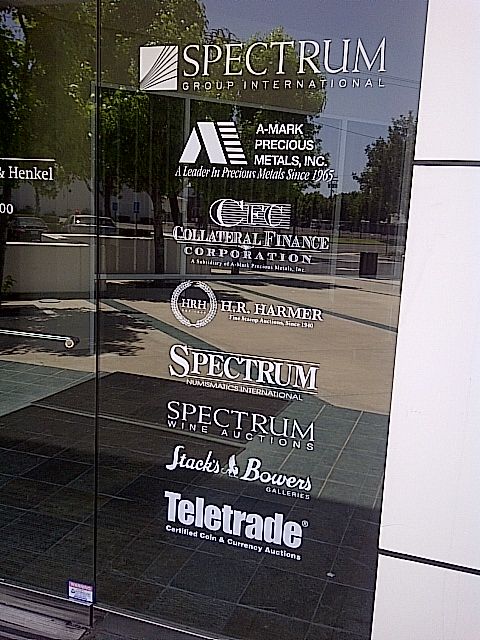 Something in particular caught my eye – they have WINE auctions too (sadly, I didn't see any actual bottles of wine)!
This is the main lobby with a security guard who checks you in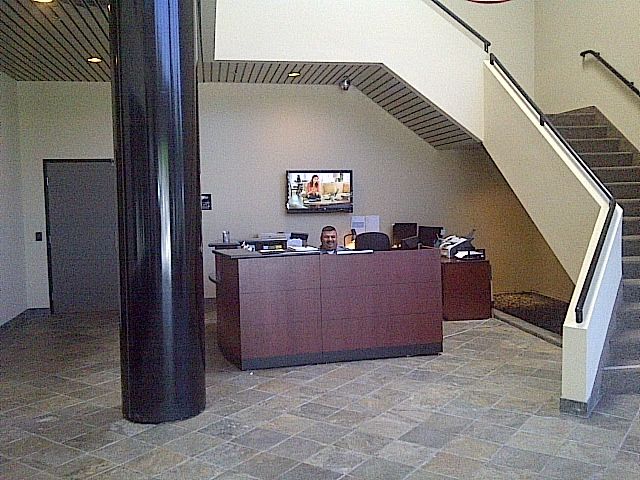 This is a secondary lobby, also with a security guard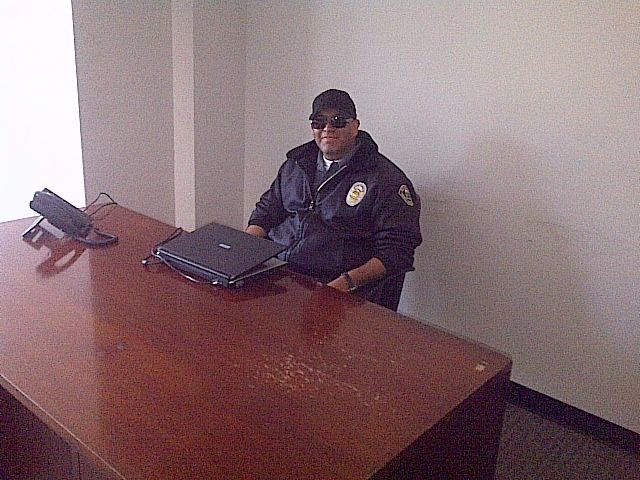 Then I was introduced to two of Stacks' amazing catalogers:
Jim Matthews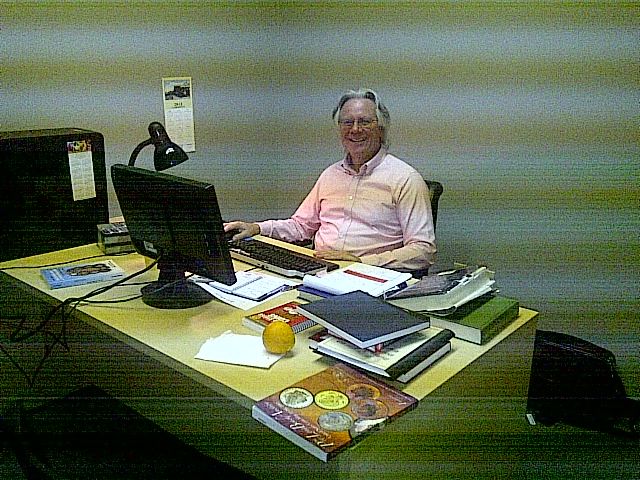 Frank Van Valen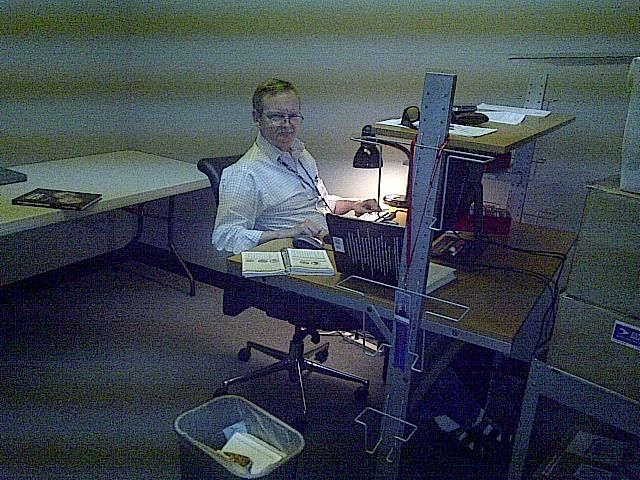 In this room is someone you may recognize from some of my show reports - Corbin, a PCGS grader working on consignment coins, and a very nice Stack's staffer Sarah Jackels assisting him.
Then it was off to PCGS for my private tour!
I first met with Don Willis who showed me around the corporate office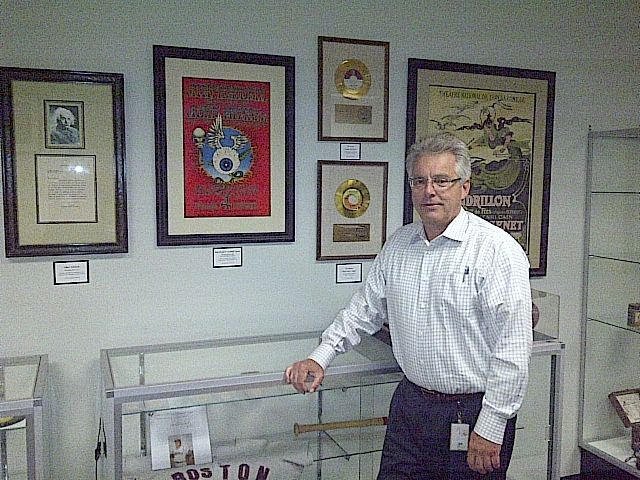 This is part of their customer service area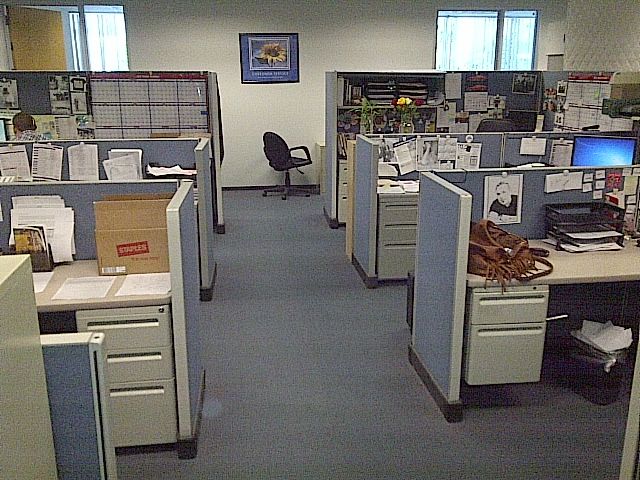 This is John Nelson, PCGS's webmaster!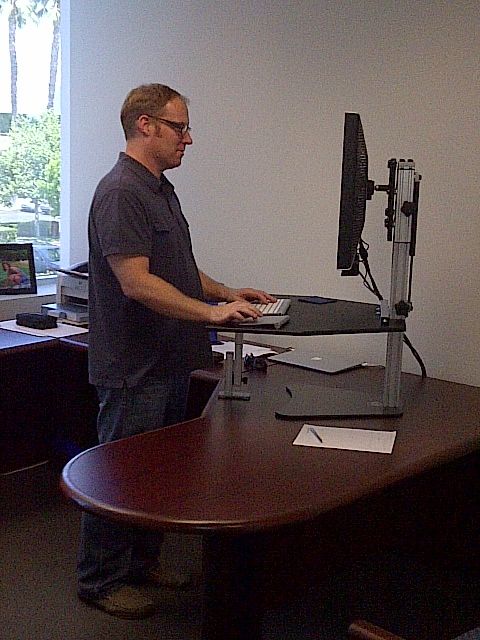 Mike Sherman, PCGS's VP
Kristen in Marketing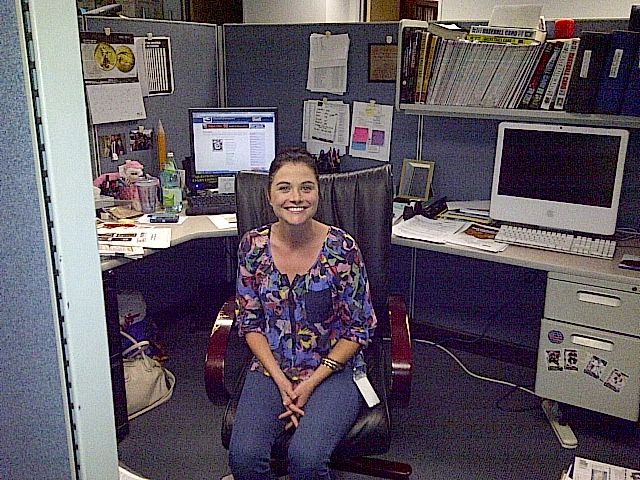 Catherine in Graphic Design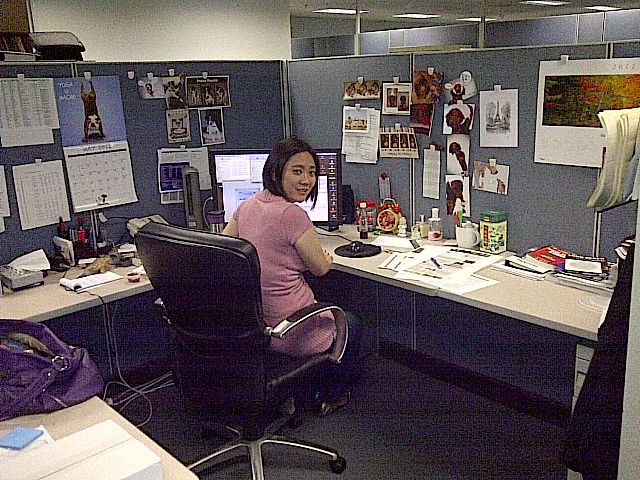 Don Willis in his office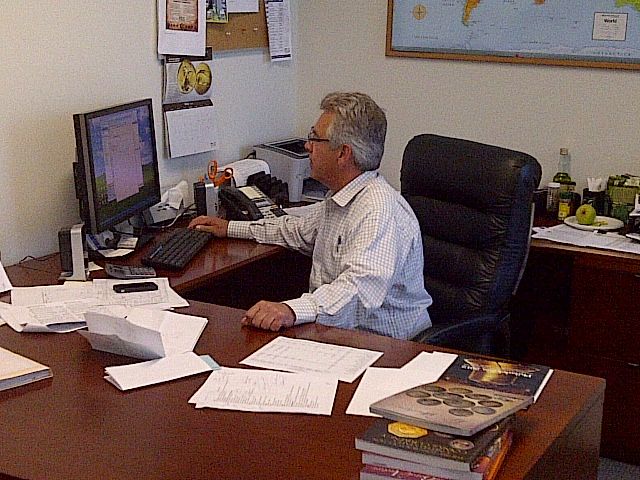 Then Steve Mayer, PCGS's Chief Operating Officer, took over my tour and brought me down to the security area, receiving area, and grading rooms. As you can imagine, the security room has camera views EVERYWHERE – from the parking lot, to the customer "red phone" entry door to the dealer lobby (no more stealing pens and rubberbands!) and of course everywhere in between!
This is the room where all the coins are held except during the time they are being processed. The room is surrounded by 6-inch thick concrete and steel walls, including the ceiling.
This is one of the desks where the mail is opened – note the video cameras that record all packages as they are opened.
These are small white boxes that hold coins from each submission – they have already been separated from the submission form. The step before this is where the information from a submission form is inputted in the computer and the coins are then separated from the form and placed in their own white box with stickered labels on the box and each coin identifying the submission form number – it does NOT contain any customer information so the graders do not know who submitted the coin(s). All submissions and coins are labeled, verified, and doublechecked along each step of the way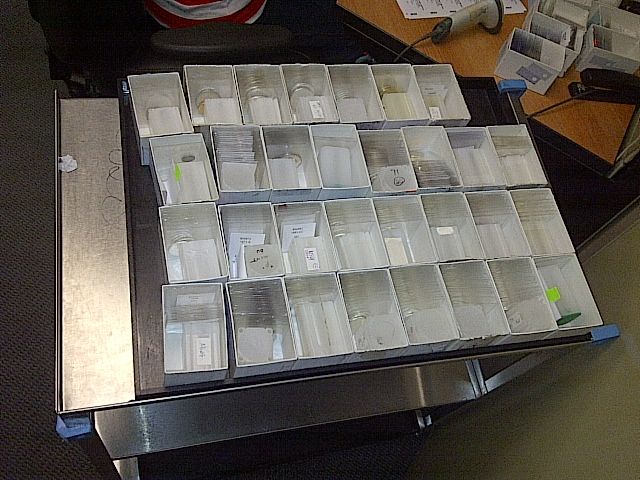 This is the main grading room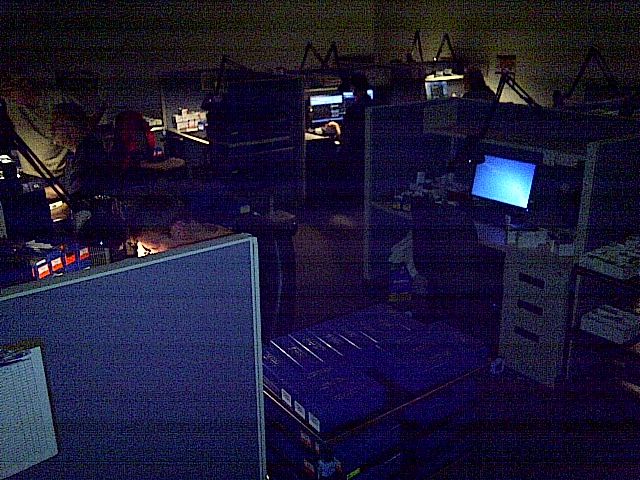 And here are several graders – that's senior grader Charley Brown in the back by the wall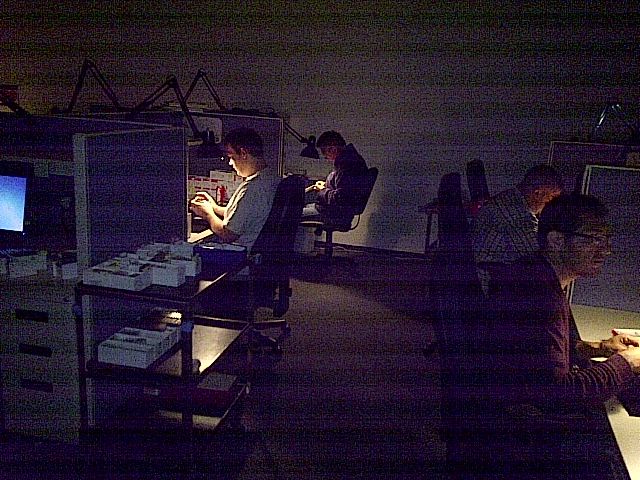 This is the bulk grading room
This guy is placing the coin in the clear round gasket, then places the coin and gasket between the top and bottom pieces of the slab, as well as the label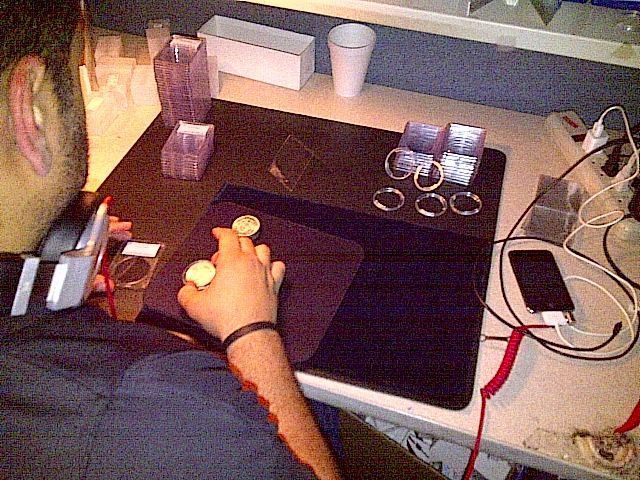 Then these guys put the slab and coin on this press and seal the slab together. These guys are lightening fast and you can tell these guys have been doing this for quite a while!
They have the same process for baseball cards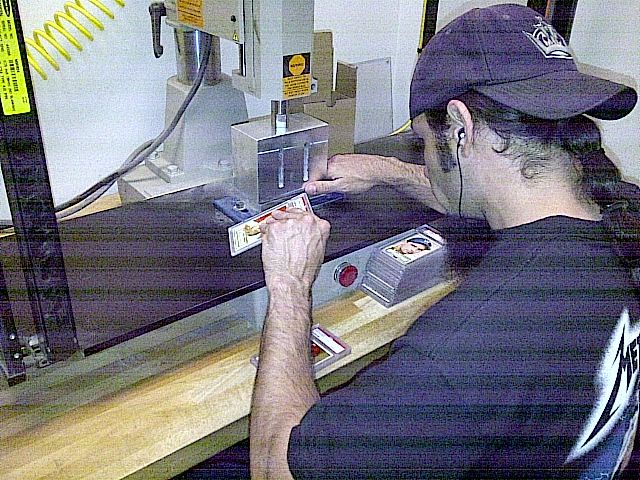 A sealed blank slab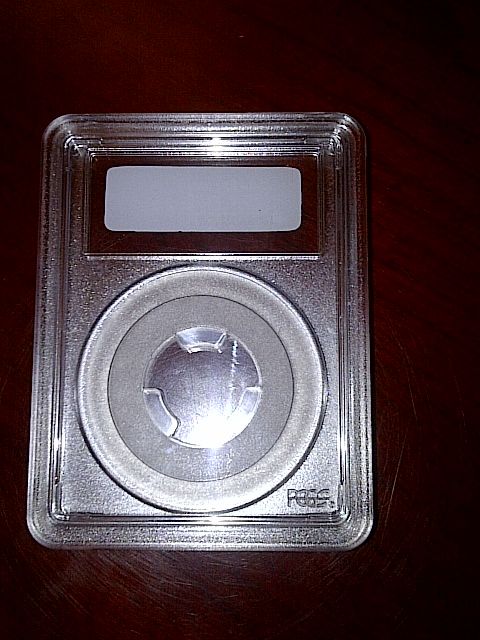 This is where the coins are verified and reunited with the submission forms
This is the shipping room. PCGS uses USPS Overnight Express to ship coins to customers unless the customer has their own FedEx account. This is the FedEx side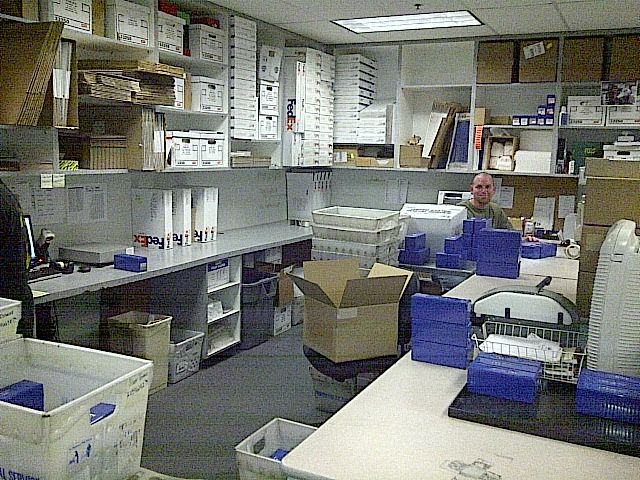 This is only a half day's pile of coins ready to be shipped – they usually ship out twice this much in one day
I didn't take any photos but I was also showed the Secure Plus room where they take the digital images of coins submitted for Secure Plus grading. (I was told that most all foreign coins are now digitally imaged.) The person working in this room had two small machines about the size of an old Browning camera along with two computer screens, and while one coin was being processed, the guy would work on the other machine/computer so he could process coins twice as fast. He was very adept in what he was doing!
I really enjoyed my tour and very much appreciate Don and Steve taking the time to personally walk me through their facility. The tour was so interesting and very helpful in giving me a much better understanding of PCGS's grading process. THANK YOU Don and Steve!!!!
My next stop was the office of Ian Russell's GreatCollections.com (also in Irvine). Since Stacks Bowers' generally had a $1,000 minimum coin value they would accept for the Philly ANA auction, I also had some coins below that minimum so I decided to take them to Ian. Yes, I know I could have simply give them to Teletrade since they were right there in the same building as Stacks Bowers, but I really like to give smaller companies as much of my business as I can, since I am sort of in the same boat! Not to mention that Ian and his wife Raeleen are two of the hardest working people I know!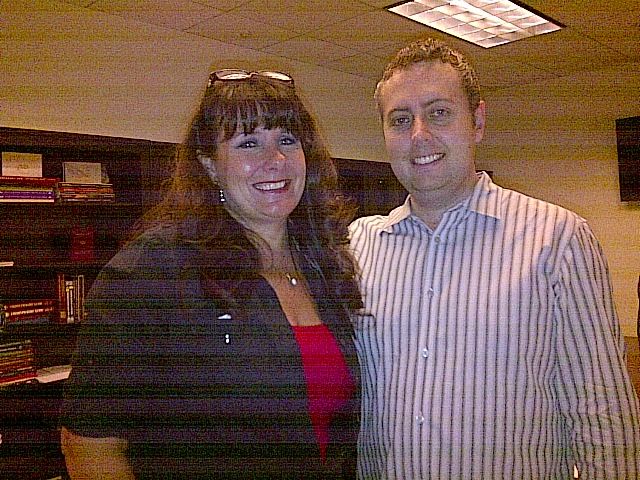 So that's it – Hope you all enjoyed this little tour as much as I did!!!
Charmy Harker - The Penny Lady®
President of Women in Numismatics
ThePennyLady.com