Home
›
U.S. Coin Forum
Charmy's Sept 2011 LONG BEACH SHOW Report w/lots of Pics!

ThePennyLady
Posts: 4,084
✭✭✭✭✭
Sorry I'm so late in getting this posted but luckily the show was steadily busy, and I haven't had much time in the evenings to post either. Anyway, the show is now over, and I'm glad to be home relaxing.
So here's a recap of the show…
Wednesday was set up and unfortunately, it was extremely hot and muggy on the convention floor the whole time we were setting up since the air conditioning hadn't had a chance to cool off the room until the very end. But one good thing was that PCGS hosted nice COLD free beer and snacks for all the dealers.
PCGS Folks
Here's me!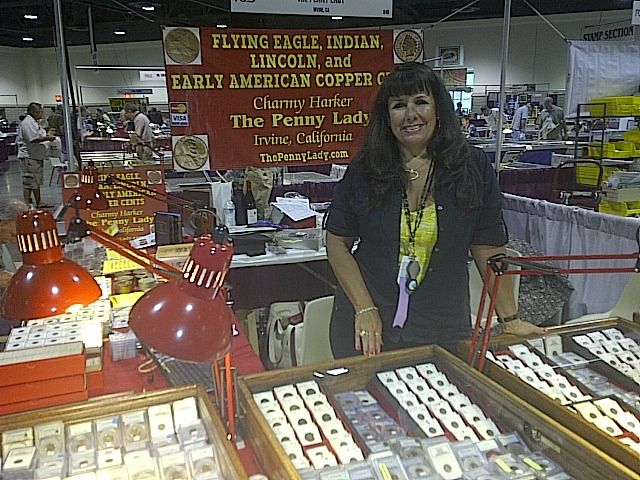 After set up was over, a few friends and I headed to our "usual" Wednesday night dinner spot (Piccolo's Italian restaurant) for some great food and wonderful wine (sorry, I forgot to take photos of the wine but it was yummy)!
On Thursday we had good public attendance, and I did a lot of wheeling and dealing, buying a ton of new coins, including a large lot of especially nice raw coins.
I bought a beautiful 1909-S vdb in PCGS MS64+ RB that was 90% red – it lasted about 4 hours and went to a very good home! I also bought a really cool 1863 Indian cent pattern in copper (J-299) and picked up my lots from the Heritage internet auction.
When I had a chance to get away from my table, I checked out all the interesting exhibits on display, including of course Mike/Illini's 1908-S grading set which I had seen before, but I still enjoy looking at all those 1908-S Indian cents in one place!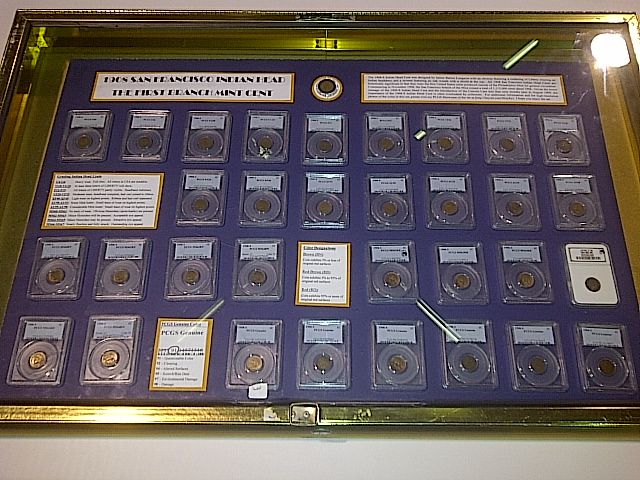 I also saw CoinTalk member Brad/Acanthite's young daughter's beautiful exhibit displaying different critter coins from around the world….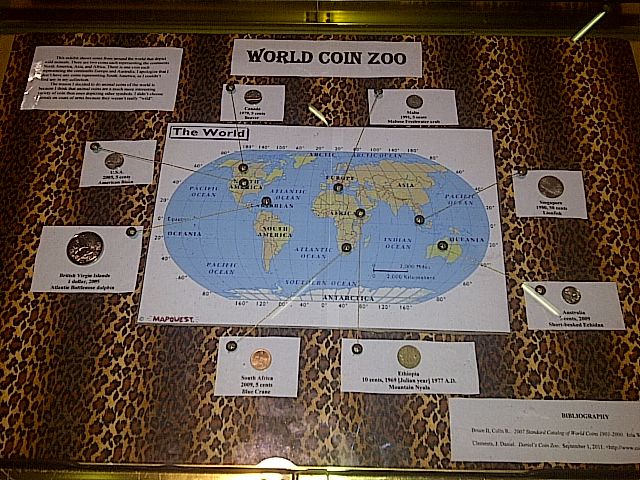 Thursday night before we went to one of our favorite Mexican restaurants, we did a little tequila tasting with three different tequilas (Don Julio 1942, Pardiso, and this very nice Deleon, which was my favorite.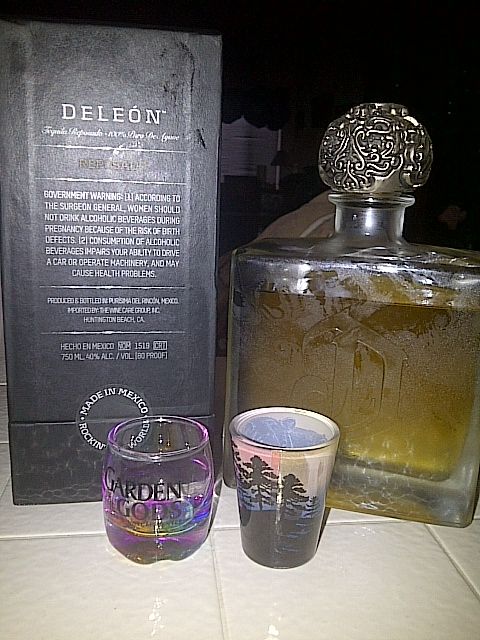 I am thankful to all the forum members who stopped by throughout the show – here are photos of some of them, as well as some of my dealer friends….
Ricky/900Fine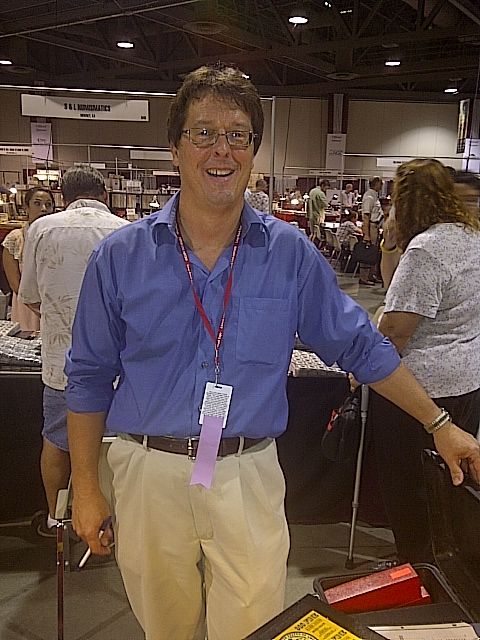 Lee/19Lyds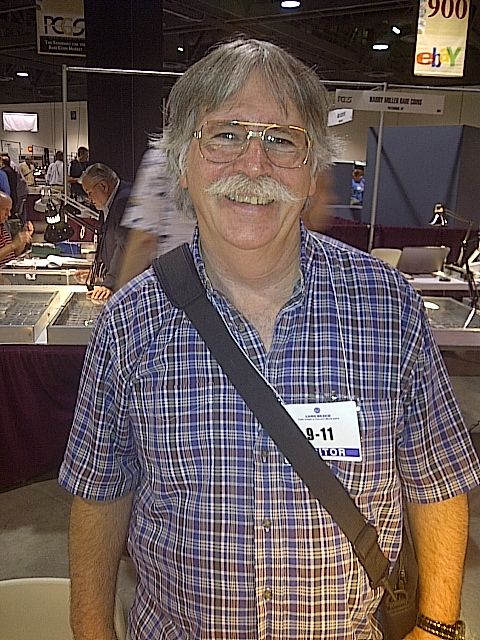 Chris/ChrisRX
John Ruiz and Larry Shapiro/PQPeace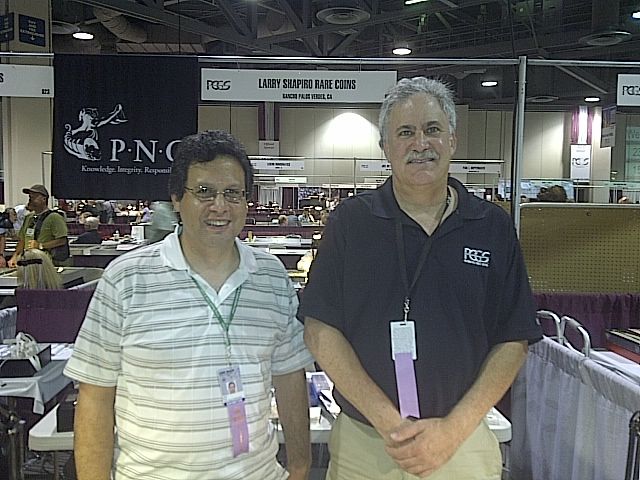 Rick Snow/Eagle Eye
Mark Feld – he's demonstrating how to "endear" yourself to coin dealers – we especially like it when you cover our cases with your drink and bag!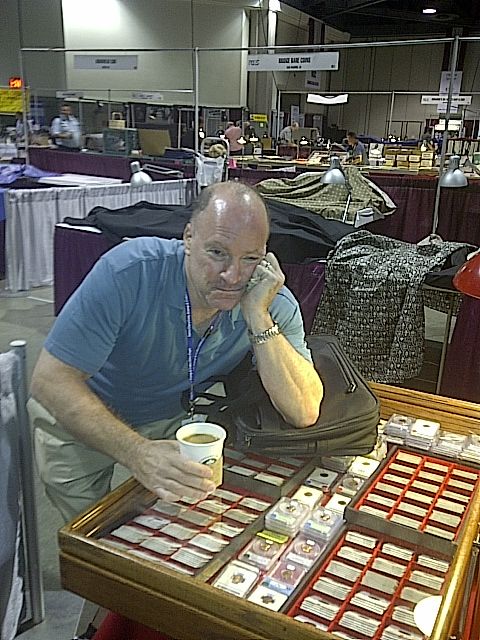 Glenn Holsonbake/PonyExpress and Dennis/Dennis88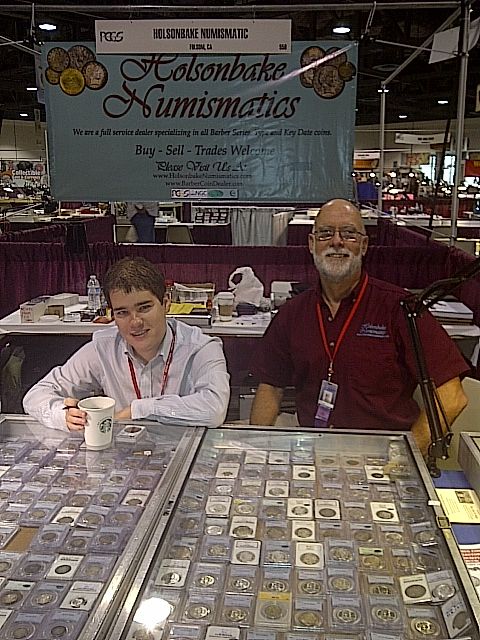 Logan from VAMS & More and his beautiful daughters
A forum member who preferred to stay anonymous!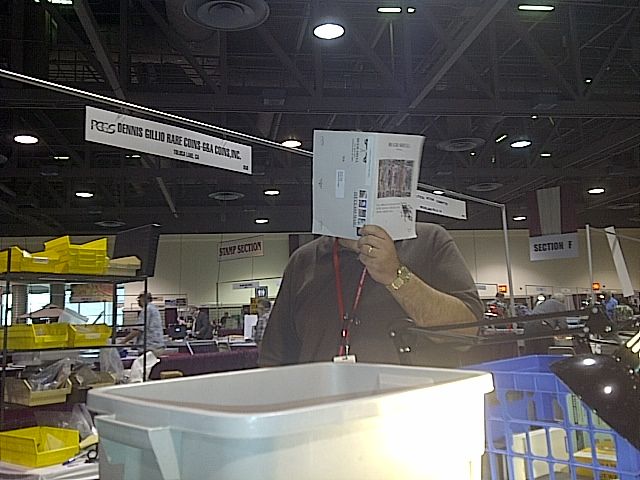 In front of Todd's table, there was this kind of a vault on the floor that had a loose plate cover and was sunken down about an inch or so. I was walking up to Todd's table and stepped on the plate which made the lid flip up a little and caused me to trip and almost hit Todd's table. So I told our hosts about it and they finally had it covered up on Saturday with this bright black and yellow tape – and it happened to match my outfit!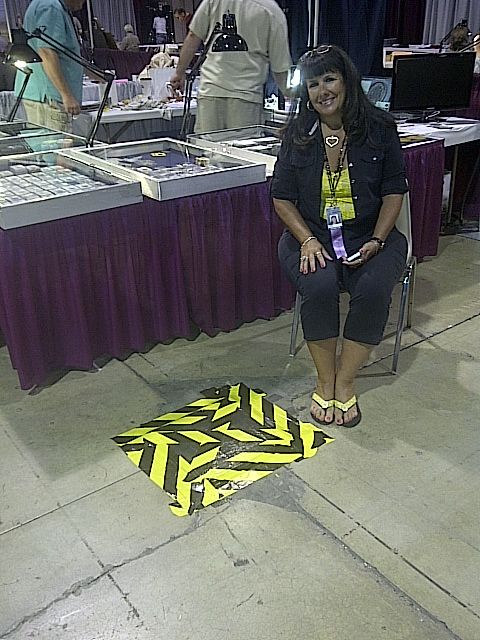 Todd and his floor hazard!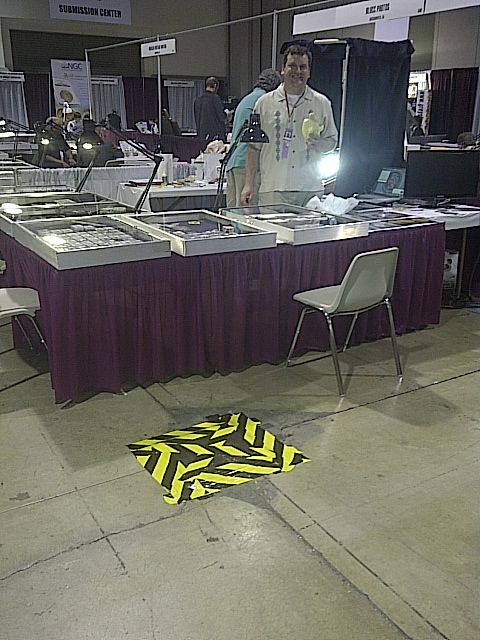 Friday night we went to Madison's for dinner – that is one of the most beautiful and wonderful restaurants I've ever been to. It used to be an old bank building (Federal Bank and then Farmers & Merchants Bank) and looks probably 3 stories high inside. It has a beautiful mural on one of the walls and beautifully carved wood throughout.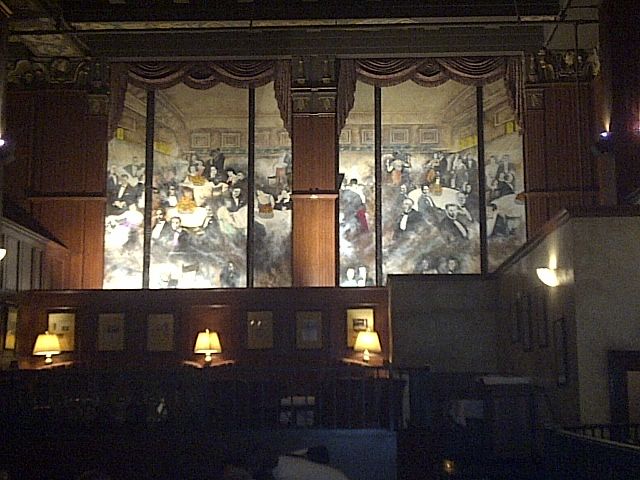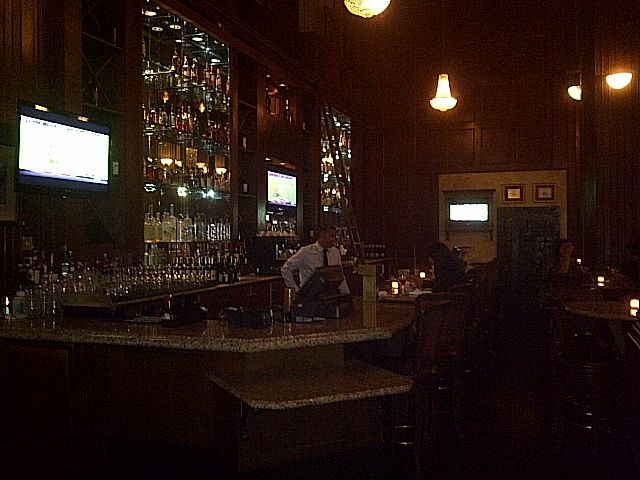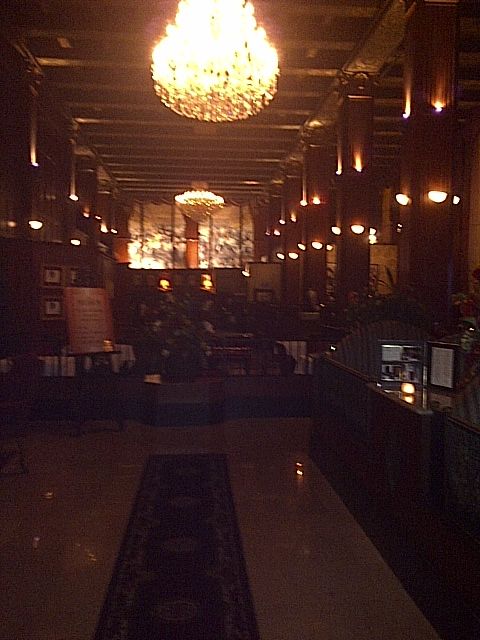 We had three different awesome bottles of wine….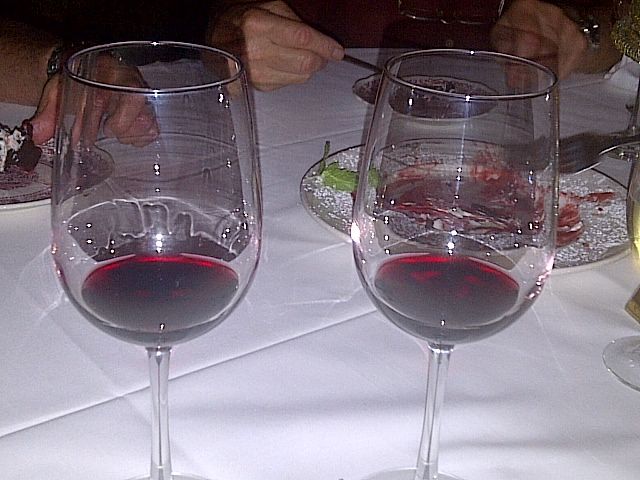 The food was fantastic, as well as this very sweet "piano" dessert….
Our waiter gave us a tour of the basement area which has an underground passage that goes under Pine Street to L'Opera restaurant (another wonderful local restaurant). We saw the "secret" passage ways" as well as this huge old bank vault.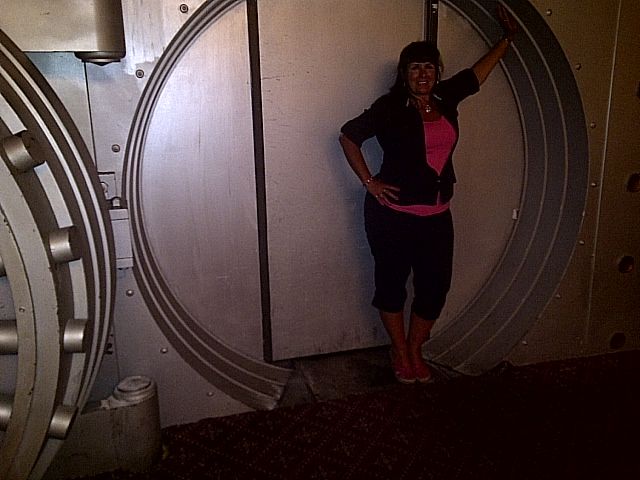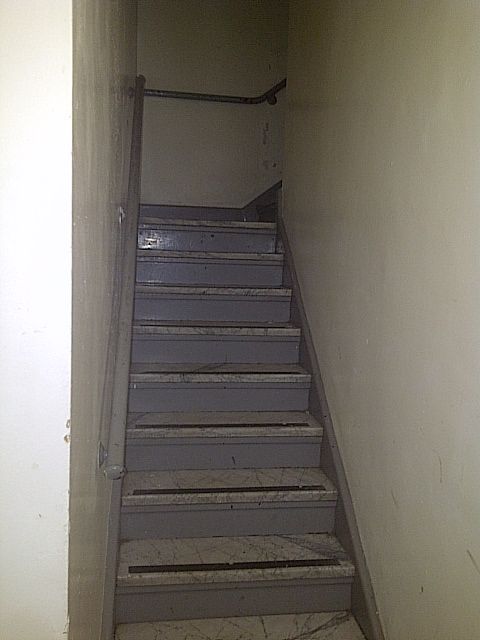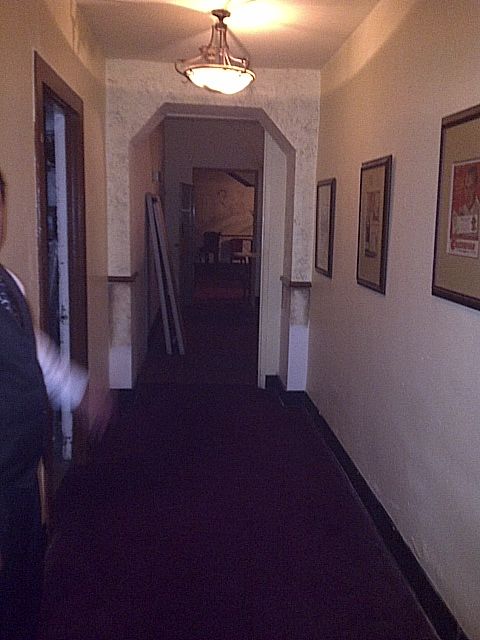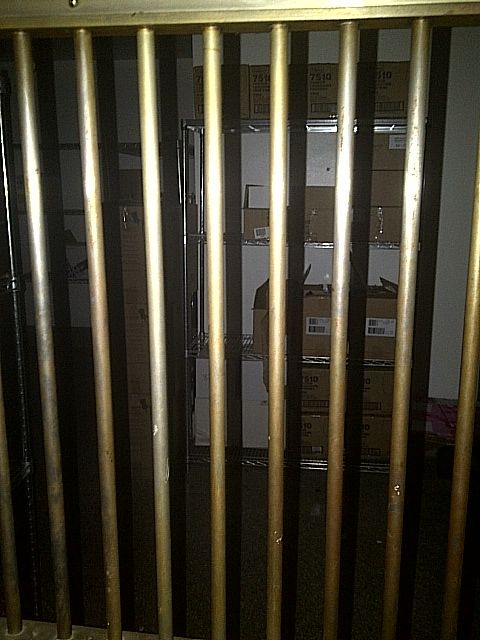 There was even this neat old cash register….
Saturday was very slow, and the public seemed sparse. There were many vacant tables near the front of the room, but I can tell you the back of the room was quite full of dealers. I prepared and delivered all my raw coins to PCGS for grading, then finally began writing my show report. Then around 4pm, it was obvious the show was over so we began packing up.
Here's my good friend Rich who has been helping me at my local shows for several years (many people call him my "show hubby"!) He's a great guy, loves coins, has a wealth of knowledge on all different denomination coins – and has an amazing and diverse collection of high end coins, but he too especially loves Indian cents.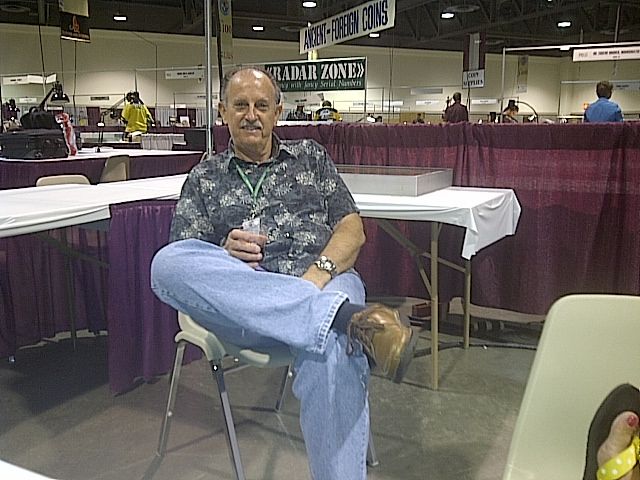 And here's me and my cart all ready to roll out - but not before one last sip of wine (note my special customized plastic The Penny Lady wine "glass"!!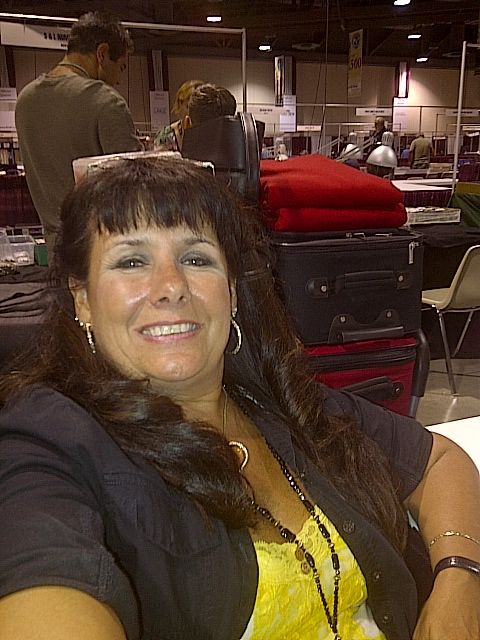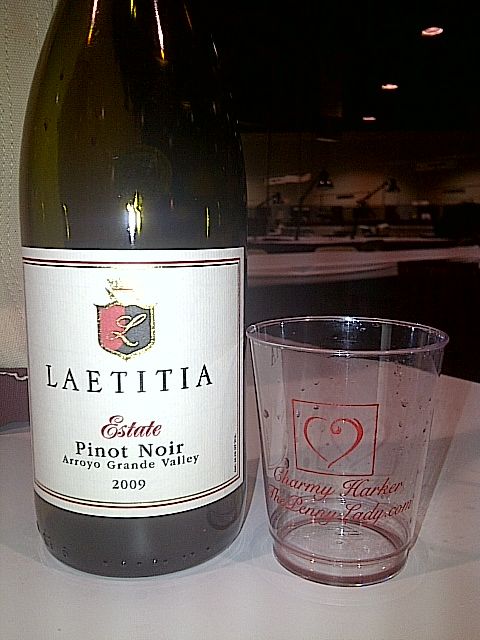 Overall, it was a really good show, I had some great sales, and bought some wonderful new coins! My next big show will be the Pittsburgh ANA – hope to see you there!
Charmy Harker - The Penny Lady®
President of Women in Numismatics
ThePennyLady.com