Home
›
U.S. Coin Forum
Charmy's 2011 SAN DIEGO COINARAMA Show Report w/Pics!

ThePennyLady
Posts: 4,029
✭✭✭✭
I drove down to San Diego on Friday afternoon so I wouldn't have that far to drive to the show on Saturday morning - plus of course, I was staying at Barona Casino and wanted to make sure I had some extra time to play poker! Barona is a very nice Indian casino, however, they do not serve alcohol on the casino floor, only at the restaurants - which can be a good thing since I ended up winning quite a bit by the end of the night!
I got to the show about 7:30 am on Saturday morning for set up, which went smoothly, though I was by myself so it took me longer. There was quite a few people waiting in line so the show started out with a strong buzz and was quite busy all day on Saturday. I took a few photos during the show but it was late in the day so the floor looks a little sparse compared to how full it was earlier in the day.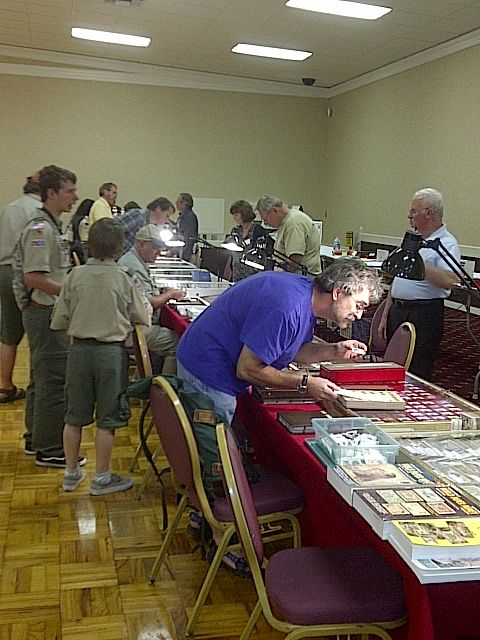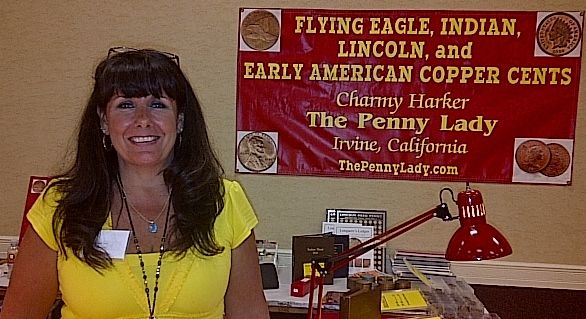 I saw quite a few forum members on Saturday, including (of course) Wei, some of who were mostly lurkers. I also finally got to meet NoTwilight - a very nice and friendly guy and an avid golfer! (darn, I forgot to take his picture for my report!). Also chattted with Chris/ErrorsOnCoins for a bit, he's very enthusiastic and I think he really enjoyed doing his first show and is looking forward to setting up at the Long Beach show too.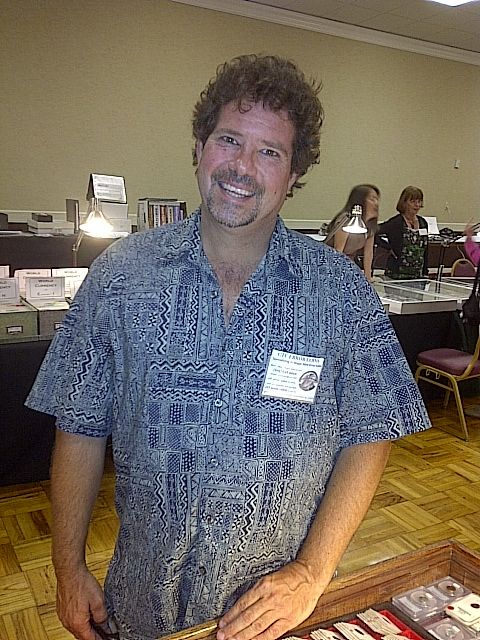 Many people were very intrigued by my 9 planchet error that I had on display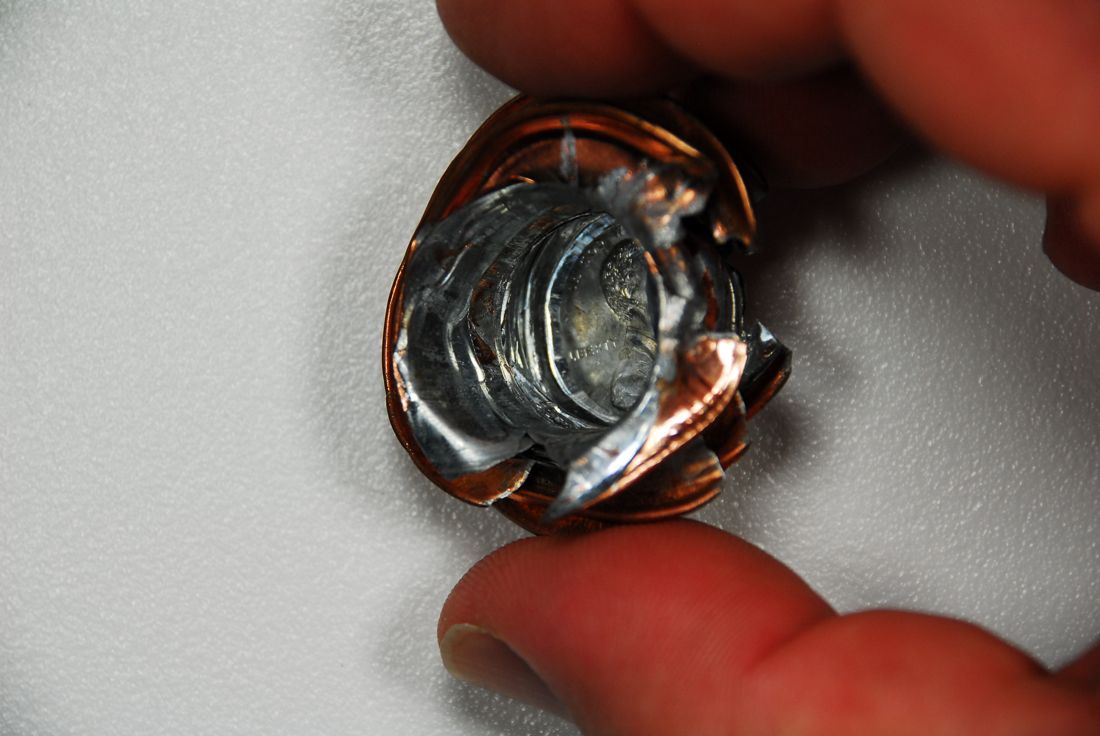 And this little group of raw errors were also very popular.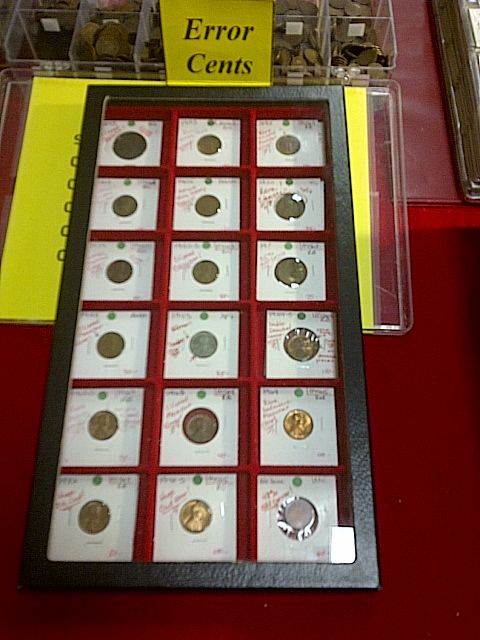 A large group of scouts were at the show doing their Coin Collecting Merit Badge so, since I have two Eagle Scouts myself, I was very pleased to see them working very diligently on their merit badge, and even had some of them pose for my report!
I also had a few customers particularly interested in finding an 1864-L Indian cent but they were having a really hard time locating the "L" on the coin, so I usually carry this card with me that shows a closeup of the "L" which helps them locate exactly where it is.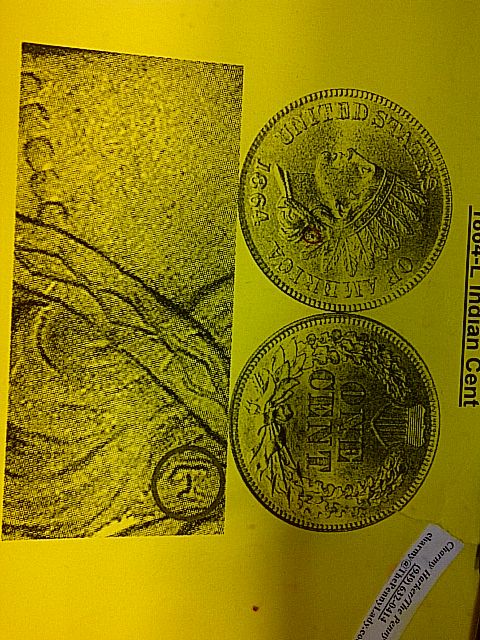 On Saturday night after the show, an Italian dealer friend who lives in San Diego had a BBQ at his house. Leo did an excellent job manning the bbq - all the food was very yummy!
I contributed this bottle of wine which was appropriately called "Three Coins"!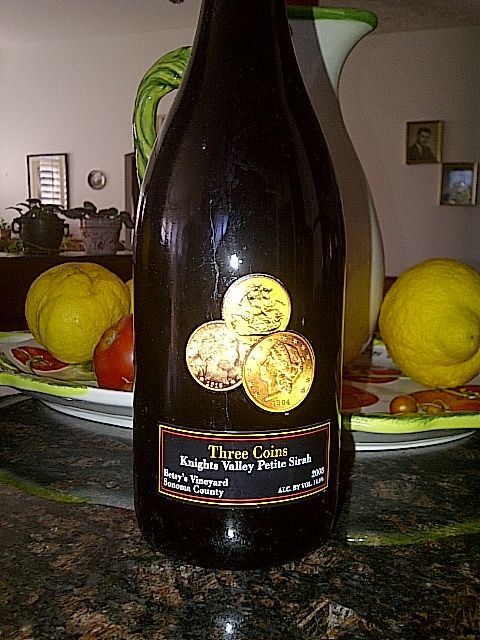 My nephew and his wife live in San Diego and they just had the first grandbaby in my family, so of course I had to stop by and see the little cutey - her name is Aurora and she is absolutely adorable!
And some of you may remember my niece who helped me at the Tucson show last year - she also lives in San Diego and was visiting her brother, and made us a scrumptious dinner too!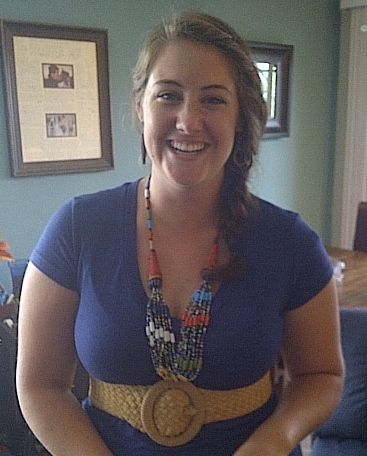 Now I'm getting ready to head to Shaver Lake with a large group of our friends for some much needed rest, relaxation, sunning, boating, eating and drinking (ok, these last two are probably not "much needed" but will be much welcomed!). Then it will be off to the Chicago ANA!!!!
Charmy Harker - The Penny Lady®
President of Women in Numismatics
ThePennyLady.com