Home
›
Buy, Sell, & Trade - U.S. Coins
FS: Capped Bust Halves: 1810, 1813, 1825, 1826, 1827, 1833 (Lowest prices now listed)

drddm
Posts: 5,220
✭✭✭✭✭
All bust halves being sold are from my personal collection which I have been putting together for nearly 20 years. I will be adding more periodically. Payments accepted are checks, money orders, PayPal (friends and family), and Zelle.
Any questions, please PM me.
1810 O.110 R2 PCGS AU50
Crusty, original half with really nice surfaces, some luster still visible under the toning, and excellent detail in the hair curls and eagle feathers. Previously from the notable collections of Mike Summers and Dave Kahn.
$950 delivered.
1813 O.106 R3 PCGS XF40
Nice surfaces with excellent luster for the grade, and more aligned with a 45 in my opinion. Beautiful blue-green toning on the obverse among the stars and outlining the front of lady liberty's face combine with similar toning on the reverse with more rainbow colors around 50 C. Cool clashing seen as well below the eagle's right wing.
$575 delivered.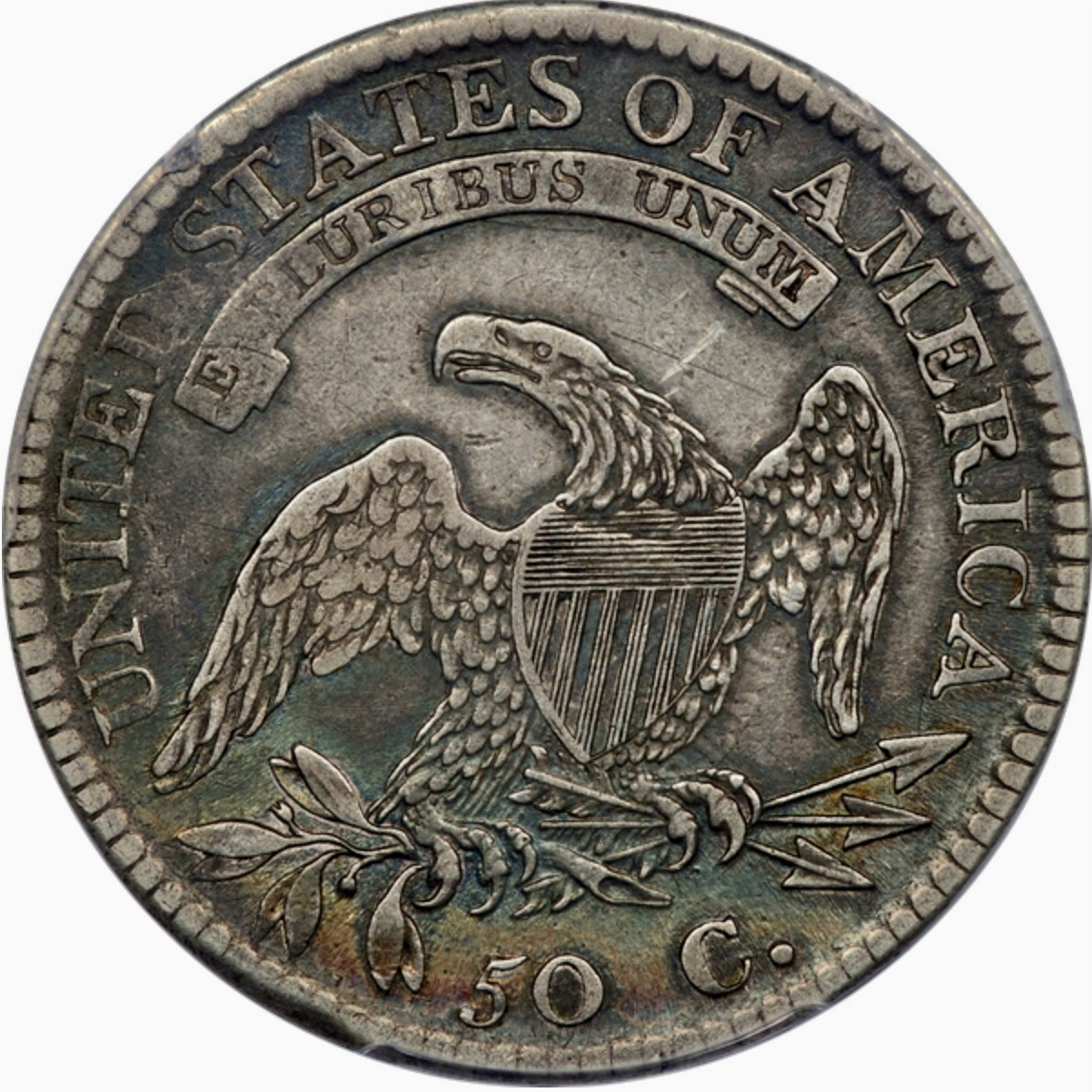 1825 O.117 R4- PCGS AU55
A tough die marriage with beautiful toning, more so on the reverse around the legend and also center. Very good strike with nice hair and feather details, and nice luster for the grade. Loads of eye appeal on this one!
$900 delivered.
1826 O.115 R4+ PCGS AU50….ON HOLD
Tough die marriage with nice surfaces and a good strike (for the grade). Very nice eye appeal.
$XXX delivered.
1827 O.134 R4- PCGS XF40
Nice, grey dirt example of this scarce die marriage with good surfaces and luster to complete the picture.
$275 delivered.
1833 O.110 R1 PCGS AU55 CAC….ON HOLD
Beautiful reddish orange toning throughout the hair curls and rainbow toning on the reverse, with excellent luster and surfaces. Definitely high end for the grade and very nice eye appeal! (Ex. New England Museum Collection)
$XXX delivered.
Dave