Home
›
Buy, Sell, & Trade - U.S. Coins
FSH - 1875-S Twenty Cent Piece (20C) MS65+ PCGS w/CAC, PCGS Pop only 8
winesteven
Posts: 1,143
✭✭✭✭✭
I am a collector, and not a dealer, but some may argue that point since I am offering this coin for sale to a wide audience.
I just upgraded this coin in my Registry Type sets to MS66.
There have been 217 1875-S Twenty Cent Pieces graded MS65 or MS65+ by PCGS. Of those 217, only eight merit the "+". This is one of those eight!

NGC has graded 206 of these as either MS65 or MS65+ or MS65*. Out of the overall total by PCGS and NGC of 423 in these grades, only 54 merit the coveted CAC sticker (only 12.8%). At this price point, you'd figure almost all were sent to CAC. For those without a CAC, you should ask yourself why it doesn't have one?

This coin has smooth frosty surfaces that are toned in sandy-gold iridescence that is a bit bolder on the reverse, Sharply struck throughout, a feature not often seen in circulation strike coins of this type, with strong technical quality AND outstanding eye appeal. This coin is uncommonly well preserved, and is of further significance from having been struck from the die pairing that Brunner and Frost state was also used to strike the branch mint Proofs. But this coin is NOT Proof.

For Variety collectors, this is BF-1, Rarity 3.

Currently on eBay, there are none graded MS65+. Surprisingly, two of the plain MS65's listed are at $3,995 and $6,800. and those are WITHOUT the "+", AND they are also WITHOUT a CAC!!!!!!!

Through research, it appears the most recent sale of an 1875-S 20C graded MS65+ by PCGS with a CAC sold in February earlier this year for only $4,440. However, I STRONGLY encourage you to look at the images of that coin - Cert # 38726200
https://coins.ha.com/itm/twenty-cent-pieces/quarters-and-twenty-cents/1875-s-20c-ms65-pcgs-cac-bf-14-r1-pcgs-5298-/a/1312-3626.s?ic4=ListView-ShortDescription-071515
I will never badmouth another coin, as beauty/eye appeal is truly in the eye of the beholder. So IN MY opinion, my coin is more attractive to me. But YOU should judge for yourself. Please check it out!
I bought my MS65+ in October 2018 for $5,040.
My price is only $4,795 via regular PayPal (no PP Gift Payments) and includes free FedEx Priority Overnight shipping (expected delivery by 10:30 am the next business day after shipped, but NOT guaranteed). However, if I have to ship to a P.O. Box, then I ship USPS Priority Mail, with 3 day estimated delivery time from when shipped. Due to the value, a signature will be required.
Please look at my 1828 Coronet/Matron Large Cent MS65BN graded by PCGS with a CAC, and also my high grade 1911 Proof Barber Quarter PR67CAM graded by PCGS, with a CAC. Both are listed nearby on the BS&T.
Terms: Full 7-day return privilege from when you receive the coin. In the unlikely event you are unhappy, all returns must use a return label that requires my signature upon redelivery to me.
I will only ship to a person in the U.S. with a U.S. mailing address. I will email you the tracking number. We will provide each other with a valid email address.
Successful BST Transactions: ChrisH821 x 2; D1no; MsMorrisine; pnies20; radioman; Relaxn; RonB; RyGuy; Shrub68 x 3; sonorandesertrat x 2; UltraHighRelief; Willy.
Please message ANY questions. Thank you.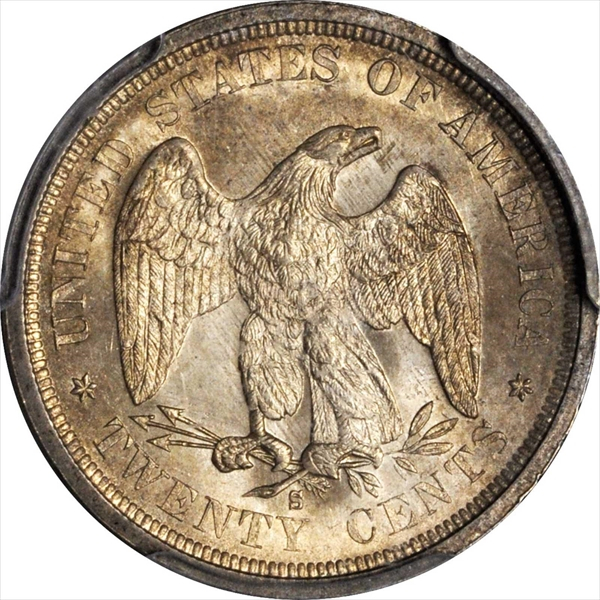 A day without fine wine and working on your coin collection is like a day without sunshine!!!