Home
›
Buy, Sell, & Trade - U.S. Coins
Pretty group of 3 ANA Morgan's — ON HOLD
SeattleSlammer
Posts: 8,730
✭✭✭✭✭
Selling as a group of 3:
The first 2 are the oldest alpha-numeric ANA slabs with the gold foil reverses. The third is the next generation alpha-numeric slab, trainsitoning to the ANACS label, but still no barcode.
All 3 are flashy with pretty colors, super luster, and the PL designated coin even has a distinct cameo obverse (though its reverse is likely only semi-PL in my opinion).
If you go to a big show and find these old ANA Morgan's you'll likely be quoted at least $80-90 apiece and those may very well contain unattractive coins.
ON HOLD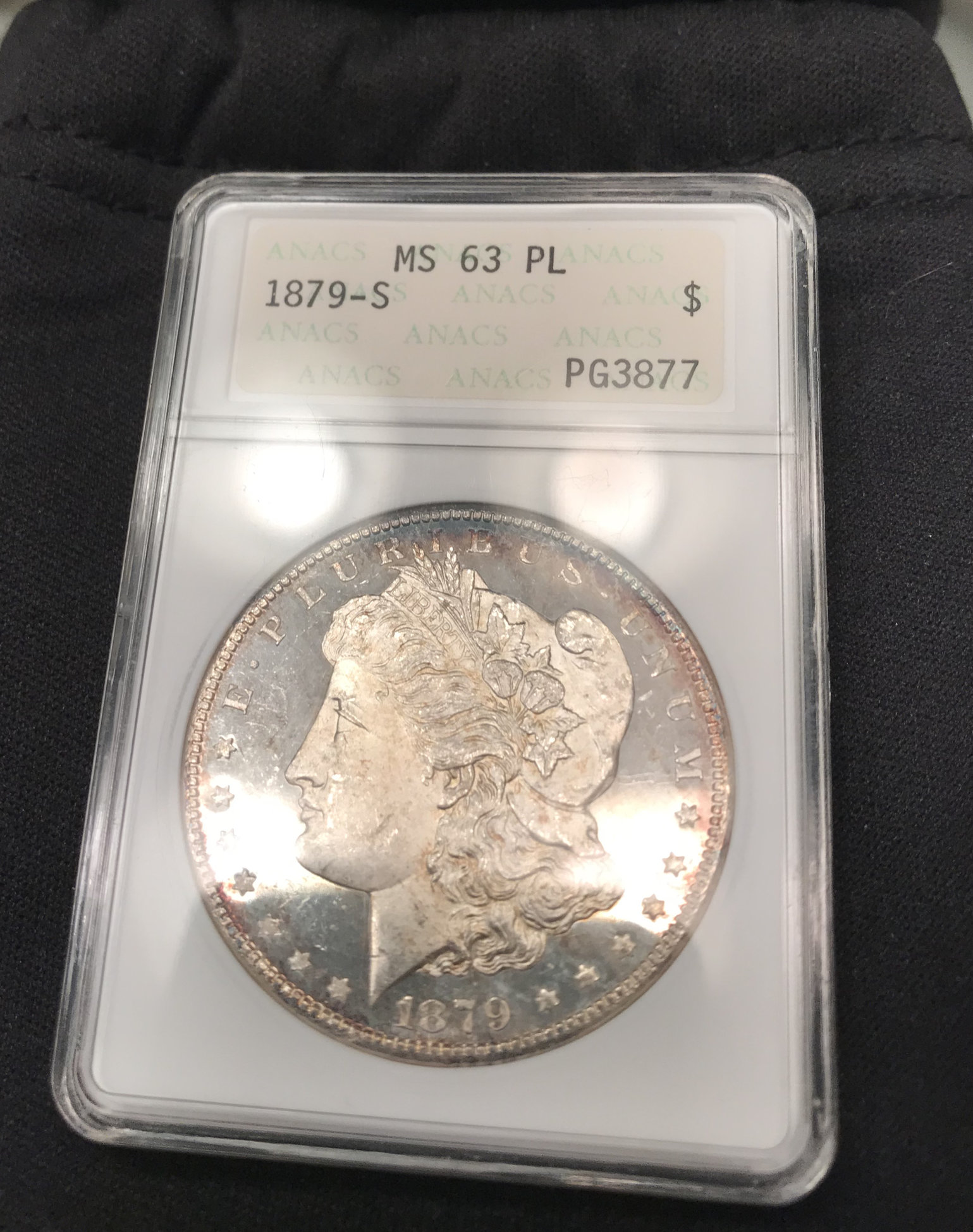 Happy transactions with:
CuKevin
thebigeng,
U1chicago,
blu62vette,
Kccoin,
robertpr,
ironmanl63,
jmb,
Timbuk3,
Bob13,
VicPortland,
duffman456,
drfish,
LukeMarshall,
JGnumismatics,
mustanggt,
erwindoc,
okiedude,
bigjpst,
njcoincrank,
RYK,
valente151,
AUandAG,
lordmarcovan,
jimbux61,
dragon,
Swampboy,
bestclser1,
lcoopie,
robkool,
Broadstruck,
Bochiman,
MANOFCOINS,
abitofthisabitofthat,
Patches,
braddick,
coinlieutenant,
SNMAN,
Kove,
tmot99,
MarkInDavis,
greencopper,
DenverDave,
lcoopie,
PawPaul,
BigJohnD,
cypher,
commoncents05,
jmj3esq,
krytonitecomics,
mumu,
Mar327,
JZrarities,
TonedCoinTrader,
airplanenut,
dizzyfox,
OneCent,
poorguy