Home
›
World & Ancient Coins Forum Buy, Sell & Trade
Random Silver and World Coins SOLD
PlatinumDuck
Posts: 294
✭✭
U.S. Shipping only. Personal check preferred at this time.
Asking $30 delivered LOT IS SOLD
I have an accumulation of random silver and world coins including tokens and patterns/fantasy issues that sits in a pile and just in in the way. I'd like to move it all as a lot.
This lot includes:
1 2018 Canada Silver Polar Bear $2 1/2oz coin
4 U.S. silver dimes
1 U.S. silver quarter
2 COPY U.S. Silver state quarters with COPY stamped on each(Not sure of exact silver content)
3 silver world coins (two from the Netherlands East Indies and one from Portugal)
random assortment of world coins
Group of Canada coins(pile of pennies and a few quarters/nickels/dime)
4 random medals/tokens
3 Proof or Proof-like coins from Liberia commemoration U.S. stuff
A bunch of Greenland fantasy coins and I think Greenland fantasy euro pattern coins
4 other random arctic fantasy coins
Please see photos below. Thanks!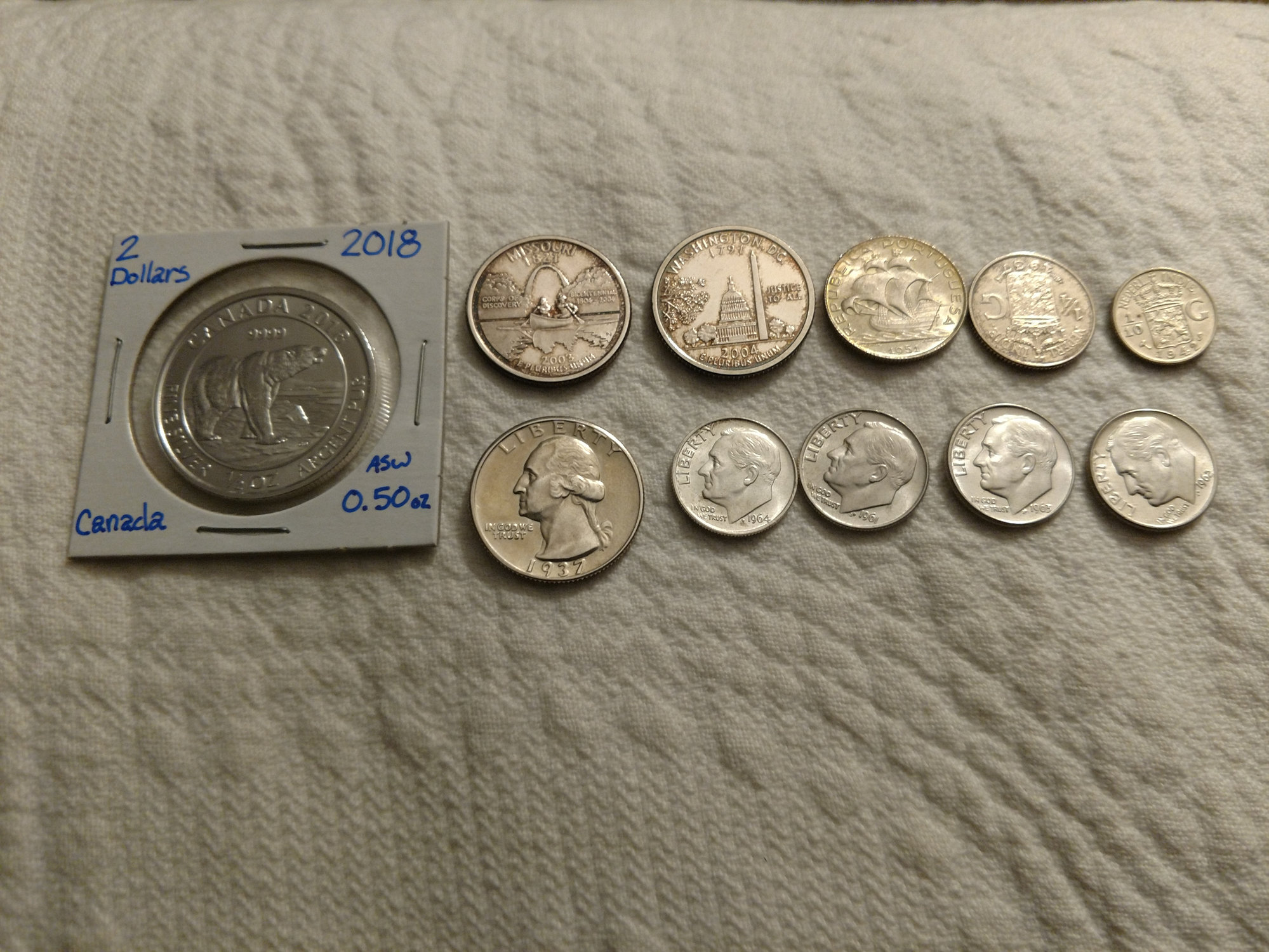 Great Deals Buying and Selling: Metalsman, BobSav, Rick300, endzone, Swampboy, somecoins, Musca, commoncents05, Refrema, tonyhar, joebb21, kalshacon, JeremyDie1, percyb, scrapman1077, indiananationals, wondercoin, pragmaticgoat, tonedSilver, theboz11, Timbuk3, bigmarty58, HCumberdale, jp84, OnlyGoldIsMoney, UNLVino, coinguy1989, drewsef, coindeuce, pjcoins, giorgio11, Sullykerry52, KollectorKing, privatecoin, jclovescoins, Smittys, bronco2078, ajaan, jdmern, bidask