Home
›
Buy, Sell & Trade - Currency
FS: 2003 $2 Star Ladders #00000234*--Slashing to $110/note shipped. Districts C and G-L left.
Fancycashcom
Posts: 427
✭✭✭
I have decided to break up a few of my nicest and most valuable BEP Premium Federal Reserve Sets. This is the second lowest star ladder set available for the 2003 $2 set. I have these listed on Ebay for $200/note, but will offer them here for $1750/note or $1800 for the whole set intact of 12 notes.
I have no idea why the pics are not loading and posting in order, but it doesn't really matter.
$2 star ladders are as rare as hen's teeth. I have a huge collection of them and never hesitated to pay $300+ for one when I saw it for sale.
I will be putting up many more notes soon. Feel free to PM me to see my current inventory list or email me at [email protected]
Thanks for looking!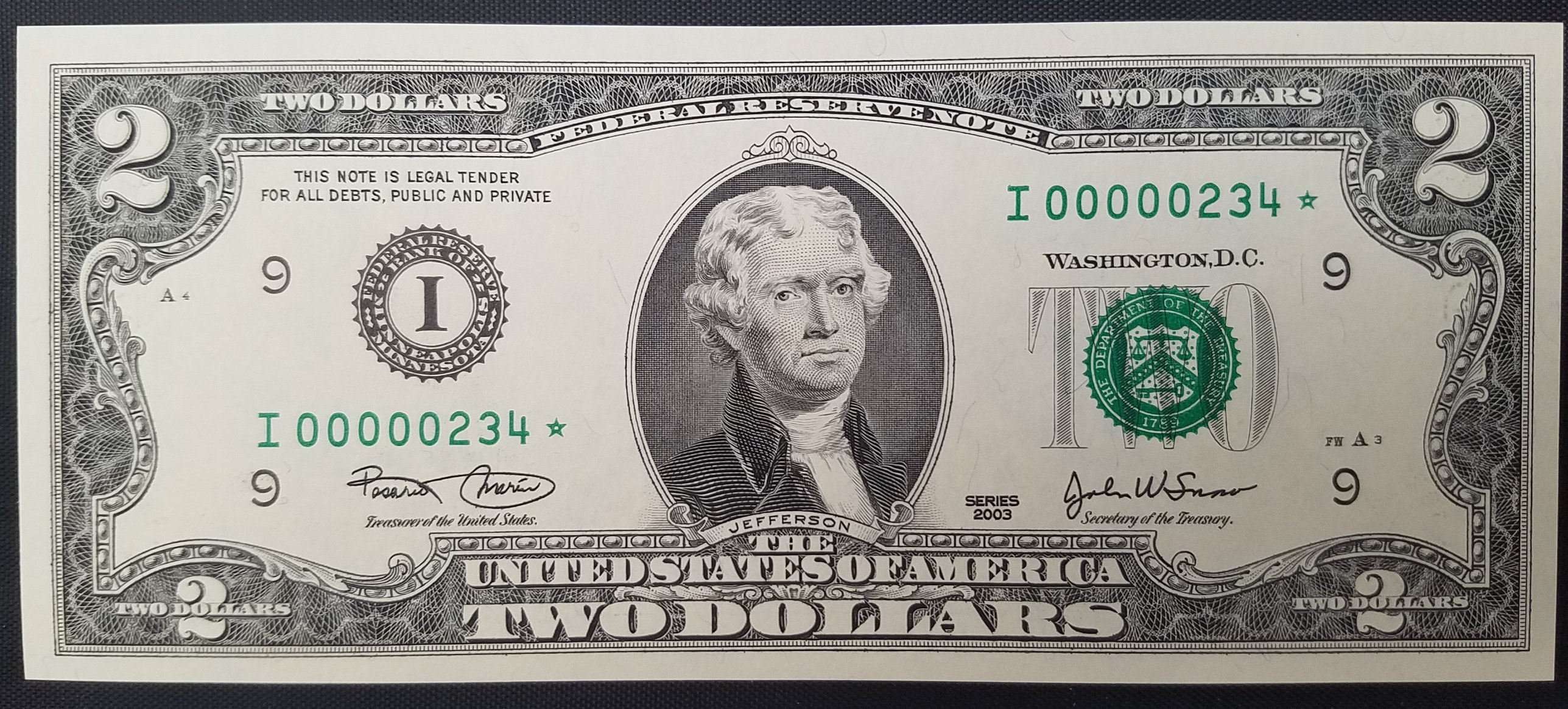 Specializing in Low, High, Fancy & Matching Serial US Currency, with a special hoard of BEP Premium Sets & Products. Also modern coin rarities.
Fancycashcom on Ebay:
myurl
[email protected]